Best BlackBerry Z10 Cases
The BlackBerry Z10 is the first next-generation Blackberry to feature the new Blackberry 10 operating system. It is now finally available on AT&T and will soon be at Verizon. And for users looking for the best BlackBerry Z10 cases we have just the list!
Each of these BlackBerry Z10 cases are available now and should provide your device with the protection it needs to make it through a day unscathed.
Unfortunately, we haven't gotten the opportunity to try every last one of these cases, but if you've got any experience with a particular case leave your thoughts on that product in our comments section. That way we can all learn from your trials and tribulations. Also, if you've spotted one you love, leave a link to it in the comments.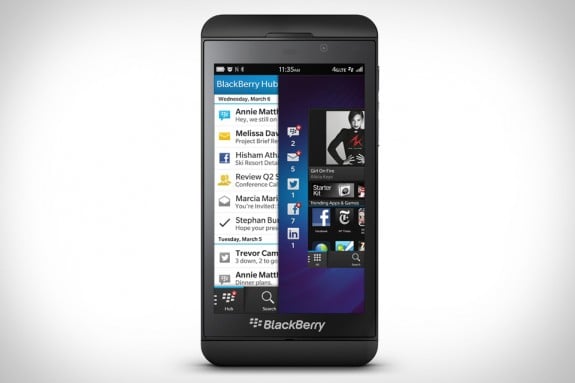 Whichever case you decide on, remember that finding the right case is perhaps just as important as choosing what ecosystem you're willing to buy into. Like the device itself, the decision should be made by considering what type of case (hard shell, clip cover, and sleeves for example), you're comfortable with interacting with daily. For example, we're really big fans of having cases that provide just enough protection, but not enough to ruin the profile of the device itself. You'll also want to consider the environment the case will be used in. Devices with belt clips aren't typically great in warehouse settings. If you're a very colorful person, we'd advise you to find a color that you'll be comfortable with long-term as well.
Incipio DualPro
We're really big fans of hard shell cases. They're the best at providing protection in the event of your Z10 hitting hard objects, like the floor for example. Yet, oddly, these types of cases are often not as good at absorbing the side effects of the shock that comes along with these types of impacts. You could end up with a phone that has no external damage to a hard case but then suffers from problems with its internal components. But Incipio's DualPro has an internal gel layer that absorbs impacts and gives the case a stylish accent in the process. Available colors include, gray / neon yellow, black /neon pink, and just plain black, all for $29.99.
$29.99 at Incipio

As an Amazon Associate I earn from qualifying purchases.