Best Bluetooth Speakers for iPhone in 2015
If you're looking for the best bluetooth speaker to play your music on from your iPhone, here are the best Bluetooth speakers that you should consider buying in 2015.
Bluetooth speakers are a dime a dozen nowadays, so it can be pretty difficult to know which ones are worth your money and which ones are worth skipping. Fortunately, there are a few options that stand out.
Playing music directly from your iPhone really isn't the best option, considering that the speaker doesn't produce very good audio quality in the first place. This makes Bluetooth speakers extremely useful, especially portable models that you can take with you out on the go.
With a Bluetooth speaker, you can get much better audio quality from music that you play on your iPhone, and if you get a portable speaker, you can take that better audio quality with you on the go. There are even several options that aren't necessarily portable, but can be used at home or at the office.
If you're looking for a good Bluetooth speaker to accompany your iPhone, here are some of the best ones to choose from.
UE ROLL
Logitech recently updated its Ultimate Ears collection by replacing the Mini Boom with the UE ROLL, which is an all-new speaker that's perhaps even more portable than the Mini Boom, but with the same great sound.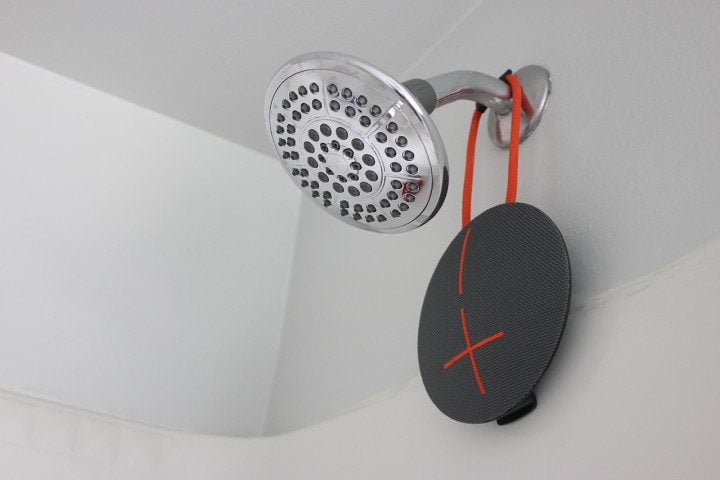 The UE ROLL sports a UFO saucer-type shape and comes with an attached bungie cord loop of sorts that lets you hang it just about anywhere.
It provides ample sound for house parties that provides enough background noise to break the silence, and the battery lasts up to nine hours, which is plenty of time to keep jamming late into the night before the battery dies.
The UE ROLL is available right now for $99 at Best Buy, and will be available on Amazon later this month.
Marshall Acton
If you're looking for a Bluetooth speaker that you can keep at your house or at the office, the Marshall Acton is the one to get. It's certainly not as portable as the UE Roll, as it's quite heavy and requires to be plugged in, but the audio quality is absolutely incredible.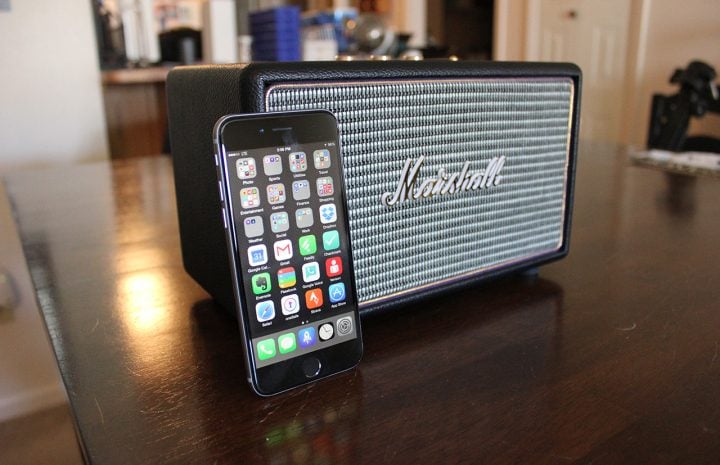 I've used the speaker in our home gym while working out and it provides excellent volume. Even while running on our loud treadmill, the Acton gets loud enough that it can overpower the treadmill easily. It's like having a full-on stereo system, but without the huge speakers and receivers taking up space.
With the excellent audio comes a hefty price tag. You can grab the Acton for $249 on Amazon right now.
UE MEGABOOM
If you're looking for something that offers better audio quality than most smaller portable Bluetooth speakers, but still want something portable, give the UE MEGABOOM a try.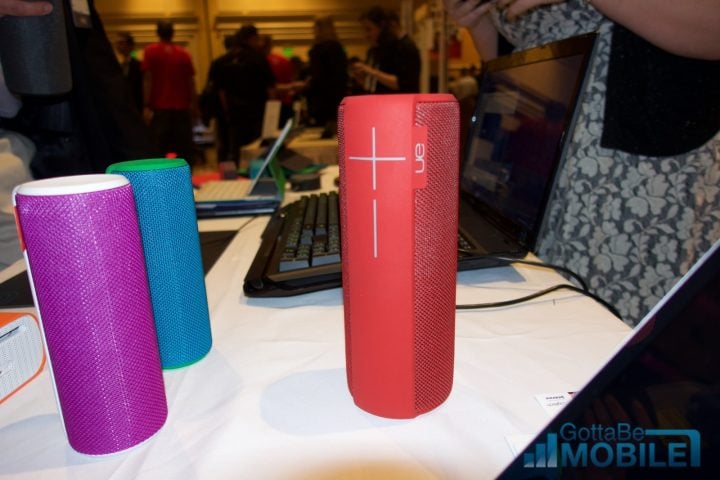 The MEGABOOM is about the size of a coffee thermos, so it's still fairly portable, but certainly isn't as compact as some other Bluetooth speaker options on the market. However, thanks to its cylindrical shape, it offers 360-degree sound, so you could put it in the middle of the room and everyone would hear the music equally.
Perhaps the most impressive feature, though, is its 20-hour battery life, providing nearly a full day of music listening before it would need a recharge.
The only downside? The portable form factor and the great audio quality will cost you $299 on Amazon.
Anker Classic
Are you looking for a cheap, but functional Bluetooth speaker that you don't want to spend a lot of money on? The Anker Classic is probably your best best.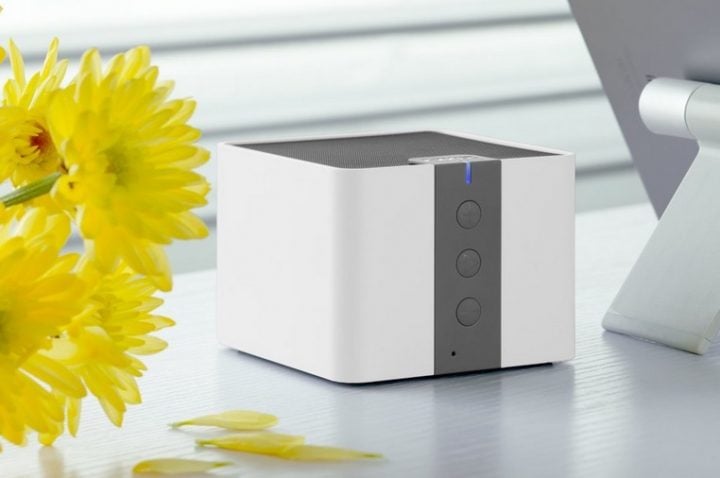 I'm a big fan of Anker's products, so the Classic Bluetooth speaker is an accessory that I'd consider getting if I needed a cheap speaker option to play music from. Plus, it offers up to 20 hours of battery life, matching the $299 UE MEGABOOM.
Its audio quality might not match speakers whose price tags are in the triple digits, but if you're just looking for something that can offer audio quality better than the built-in iPhone speaker, then you can't go wrong here.
And as aforementioned, the best part about the Anker Classic is its price tag, selling for only $39 on Amazon.
Bose SoundLink Mini
If the $299 UE MEGABOOM is a bit too much money for your wallet to handle, perhaps the cheaper Bose SoundLink Mini is something you can go with instead.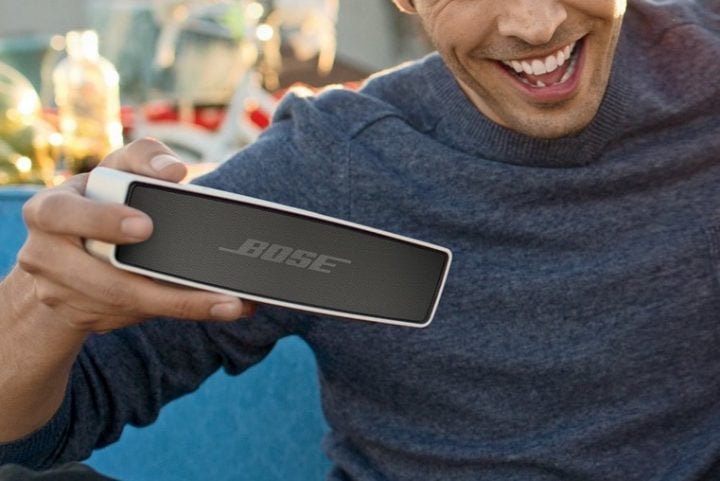 It doesn't have the amazing 20-hour battery life like the MEGABOOM has, but it's only priced at $179 on Amazon, making it a better budget pick for those who still want great audio quality.
It comes with 7 hours of battery life, making it the worst one on this list as far as battery life is concerned, but you can also just keep it plugged into an outlet if it's just going to stay at home.
However, the SoundLink Mini sounds incredibly good for its small size, which is something I didn't expect, so I think that users who buy this will be pleasantly surprised.

As an Amazon Associate I earn from qualifying purchases.