Best Buy Extends Free Buy Back Program for Smartphones, Tablets Until 2/26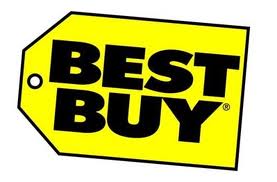 In a gesture of goodwill, Best Buy is making its optional Buy Back program free until February 26 for consumers who purchase smartphones and tablets and opt in to the gratis program for now. The Buy Back program was launched with the Super Bowl and allows consumers to essentially sell back their old qualifying tech gadgets purchased through Best Buy up to two years later and be guaranteed at least 50% of the initial purchase price. Though users can typically get more by doing the resell transaction elsewhere–eBay, Amazon, Craigslist, and other services–the program serves as a kind of optional upgrade warranty where Best Buy will give you the quoted trade-in value in Best Buy gift cards so you can upgrade to the tech toy of your choice.
Right now, users who purchase a smartphone or tablet can future proof their investment for free through the Buy Back program. After February 26th, the program will cost some money to participate.
Press release:
Best Buy Extends Buy Back Program Offer to "Future Proof" Smart Phone Purchases For Free Through Feb. 26
Customers can also take advantage of the exclusive Buy Back offer on tablet purchases at all Best Buy Mobile standalone stores
MINNEAPOLIS–(BUSINESS WIRE)–Best Buy Mobile, the mobile specialty retail unit of Best Buy Co. Inc (NYSE: BBY), today announced that it is giving consumers another reason to try the new Buy Back Program by extending the offer to "future proof" smart phone purchases for free through Feb. 26 in all Best Buy and Best Buy Mobile standalone stores across the country. As part of this special two-week offer, customers can also receive the Buy Back Program at no cost when purchasing tablets, including the Apple iPad, at Best Buy Mobile standalone stores.
"Best Buy has seen a great initial response to the Buy Back Program overall, and heard from nearly half of our customers that the main reason they replace their mobile phones or tablets in particular is to keep up with technology1," said Shawn Score, president of Best Buy Mobile. "That's why we're providing the Buy Back Program free of charge on mobile phones and tablets now through Feb. 26, right on the heels of pre-sale and in-store availability of highly anticipated devices like the HTC Thunderbolt and iPhone 4 on Verizon Wireless."
The Buy Back Program can be purchased by customers when buying a new product at Best Buy and redeemed at a later time for up to 50 percent of the original purchase price paid in the form of a Best Buy gift card, as long as the device is in good working condition and includes all original parts. For mobile phone purchases, customers receive the percentage back of the original retail price, prior to any specific carrier-based rebates. So if a customer buys a Nexus S and decides to upgrade in five months, they would get up to half of the $530 original retail price, or up to $265 back, to use towards their next smart phone purchase.
The Buy Back Program from Best Buy differs from other trade-in options or reseller markets by offering an unmatched level of assurance, transparency and convenience. With Buy Back, Best Buy customers don't have to wait for payment, know exactly what they'll be paid up front for an item in good condition with all parts and accessories, and can immediately apply the value of their Buy Back product redemption to the purchase of new products at any Best Buy or Best Buy Mobile store.
Best Buy Mobile rapidly has become a leading destination for mobile technology purchases with the most smart phones under one roof, and one of the largest selections of carriers, handsets and accessories available anywhere. In addition, Best Buy Mobile offers an array of services aimed at improving the mobile phone buying experience, including Walk Out Working, Upgrade Checker, and Happy24.
To learn more about the Buy Back Program and find a Best Buy Mobile location near you, visit www.BestBuy.com or www.bestbuymobile.com.
Via: Engadget