Best Buy Will Price Match Online Prices This Holiday
In an effort to bring in more sales this holiday Best Buy will match prices from online competitors like Amazon and NewEgg according to a Wall Street Journal report.
Best Buy will also offer free home delivery for items not in stock at stores this holiday to help prevent "showrooming" in stores. Showrooming is when consumers use Best Buy as place to view and compare items they intend to buy online. Showrooming is an even bigger issue for retailer as consumers can compare form smartphones in the store and order online in minutes.
The new policy can help the store keep that trend down this holiday by offering products at the same price. Best Buy typically only price matches products found in other local retail stores.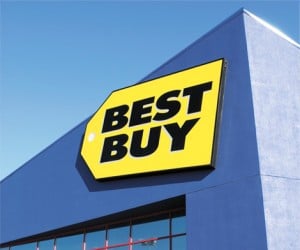 It's not clear if the new policy will cover all products in Best Buy stores, but if it does that means users can get big discounts on smartphones in stores. Amazon routinely offers discounts on popular Android smartphones. For example, the online retailer offers the Samsung Galaxy S III on Verizon for $139.99 while Best Buy sells the phone for $199.99.
The policy would also cut prices on smartphone accessories for users. Best Buy doesn't stock as large a selection as Amazon, but quick search of both websites shows that Amazon offers the Otterbox Defender for iPhone 5 for $13 less than Best Buy.
Other potential deals include savings on new MacBooks or other laptops. Amazon offers discounts of up to $100 on new MacBooks, and NewEgg routinely has deals on its laptop offerings.
With Amazon now collecting sales tax in a number of states, price matching the online retailer's prices makes Best Buy a good alternative for users who don't want to wait for their purchases to ship to them.

As an Amazon Associate I earn from qualifying purchases.