Best Cheap Android Tablets
LG G Pad 10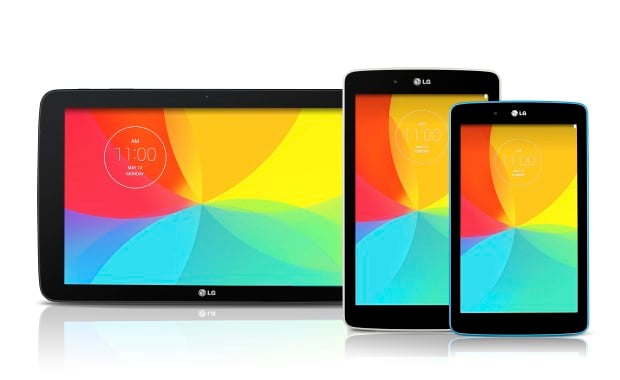 Following a similiar approach as Samsung, this month LG will be offering three budget-friendly tablets for consumers. They won't be quite as nice as the LG G Pad 8.3 mentioned above, but won't cost as much either. There's an LG G Pad 7, 8, and 10.1-inch, and none of them will break the bank.
Some of the Samsung Galaxy Tab 4 series are worth mentioning on this list, but considering they've been around forever we figured highlighting an equally nice set of options from LG.
All three new G Pad tablets from LG come with 1280 x 720p HD displays, quad-core processors with 1GB of RAM, 16GB of internal storage, and run Android 4.4 KitKat. They sport 5 megapixel rear and 1.3 front facing cameras, large battery options, and an array of colors including black, white, red, orange, and blue.
The 7-inch model starts at $149, and we're hearing the LG G Pad 10.1 will be just $229 once it arrives before the end of July. These aren't available yet, but LG annouced earlier this week they'll be on sale in the US within the next two weeks.

This article may contain affiliate links. Click here for more details.