Best External Hard Drives for MacBooks
Seagate Backup Plus Slim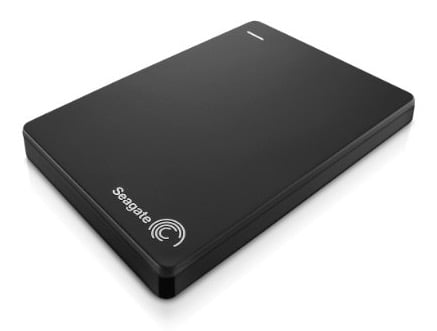 Another great portable external drive for your MacBook is Seagate's Backup Plus Slim series, which also offers USB 3.0 and is pretty much the brethren to Western Digital's My Passport Ultra, all the way down to the color options.
The Backup Plus Slim has an excellent track record on Amazon, with a 4.5 out of 5 star rating out of over 2,700 reviews, and The Wirecutter even rates it the best portable hard drive, saying that read and write speeds edge out WD's My Passport Ultra by a hair.
However, Seagate's track record overall hasn't been terrific, as the company is known to have the highest failure rates of any hard drive manufacturer, but if my opinions mean anything, I've owned numerous Seagate drives over the years (enough that can't count them on two hands) and not once have I had a problem with any of them.

This article may contain affiliate links. Click here for more details.