Best Samsung Galaxy A8 Cases (2018)
Arae Folio Leather Wallet Case ($13)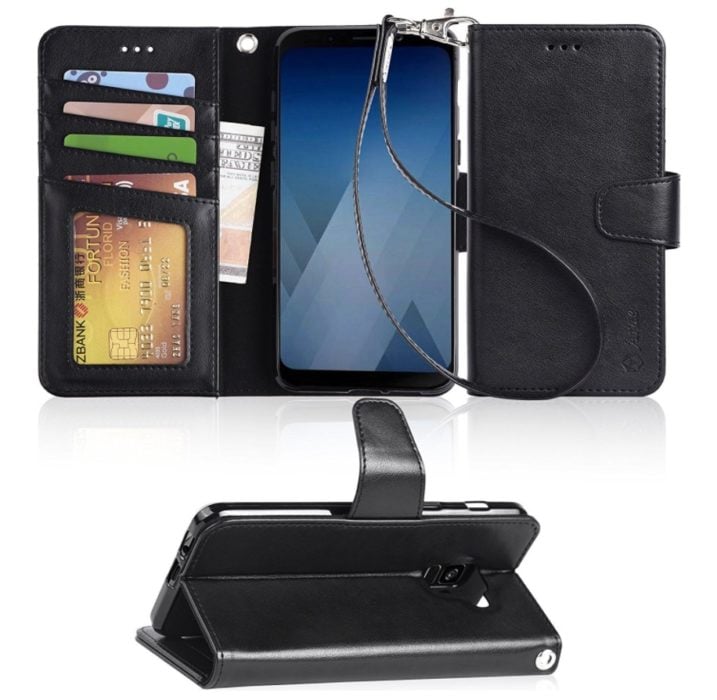 If you like folio flip cases that fold shut, this is for you. It's a style we see all over town, so we know people like it.
The Arae Folio Flip wallet case is exactly what you're likely looking for. This entire case is covered in a premium PU leather, black, with a magnetic latch to keep your wallet contents safe. The wallet aspect of the case folds backward and doubles as a kickstand too, as you can see from our image above.
However, the best part of this wallet case is how much it can hold and store. As you can see, you'll get four slots for credit cards, starbucks gift cards, and ID cards. The fourth slot is a clear ID card with a window. Then, there's the fifth slot behind them for more cards, cash, or checks. This case offers a little of everything, including a wrist strap all for one low price.

This article may contain affiliate links. Click here for more details.