Best Samsung Galaxy A8 Cases (2018)
Olycism Clear TPU Shock Case ($8)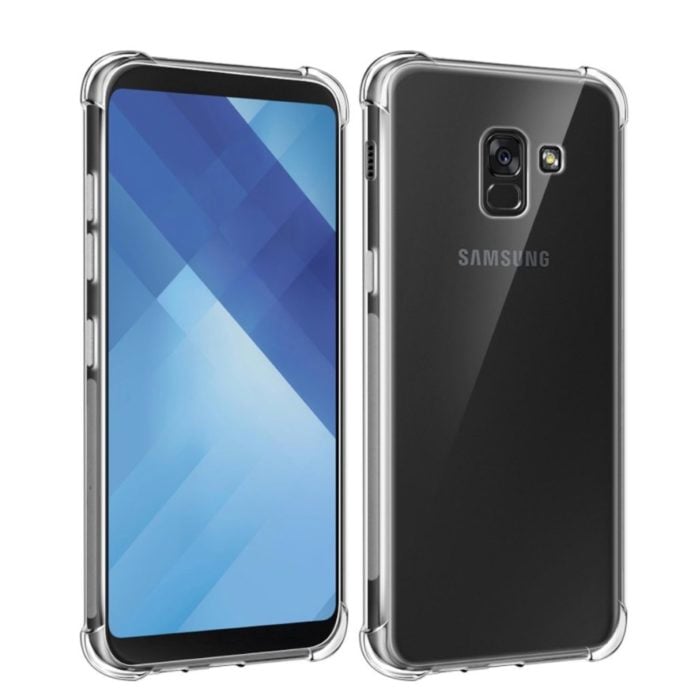 If you're looking for a durable case that's also completely clear, this is another one worth considering. Olycism basically took your typical clear TPU case and added extra layers to the corners to keep the phone and it's screen safe.
This is your typical TPU case, but with additions to make sure it's very durable no matter what. These thickened corners also ensure the screen doesn't touch a surface laying face-down, and the camera bulge won't hit anything either. It gives the phone 360 degree protection.
Buy it Now for $7.99 on Amazon

This article may contain affiliate links. Click here for more details.