15 Best Galaxy Note 5 Cases
The Samsung Galaxy Note 5 is a big phone wrapped in an all-aluminum design, and many owners will want to put it in a case as soon as possible. Now that we've tested multiple cases for months on end, here is a collection of some of the best Galaxy Note 5 cases.
With the Galaxy Note 7 undergoing a big recall, many users have switched back to something like the Galaxy Note 5 and will wait another year for Samsung's next phone. As a result, more and more buyers are looking for excellent Note 5 cases.
Read: 20 Best Galaxy Note 5 Accessories
Below we cover everything from typical cases from Samsung, heavy duty coverage, minimalist cases and more. There is something for everyone. Whether you're new to the Note 5, went back to it, or are just looking for a case we have you covered.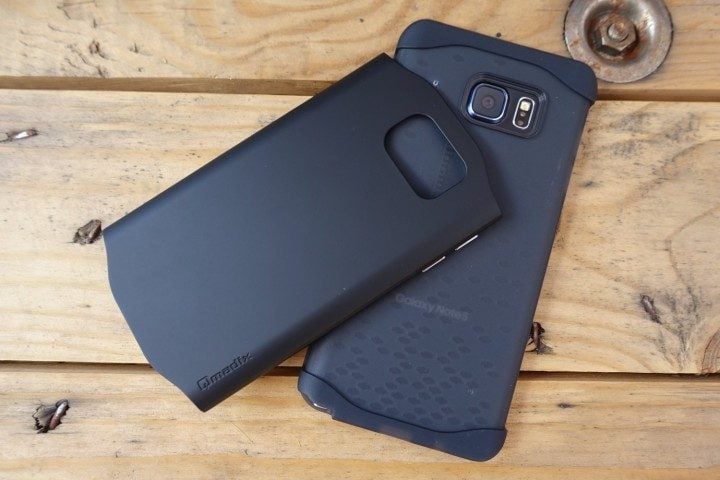 We've already detailed multiple
official accessories
that Samsung is selling themselves, but they aren't the only ones. Being a Samsung almost every major brand makes some cases or accessories. A few Samsung-made cases top our list below, and we have more than a few for you to consider.
These awesome Samsung Galaxy Note 5 cases range from your typical cheap but quality $10 cases that are thin and lightweight, known as TPU cases, to durable military grade and drop-test approved ones that can handle a beating. We've also added in cases that add function on top of protection. Like wallet cases, kickstands, and much more.
Samsung even sells an odd keyboard case that adds a physical Blackberry style keyboard to the front of the device, but that won't be making our list. Instead, check out these excellent cases that will protect the Galaxy Note 5, add additional features, and let you continue using the S-Pen stylus or enjoying movies on the bright Quad-HD display without any problems.
Note 5 S-View Flip Case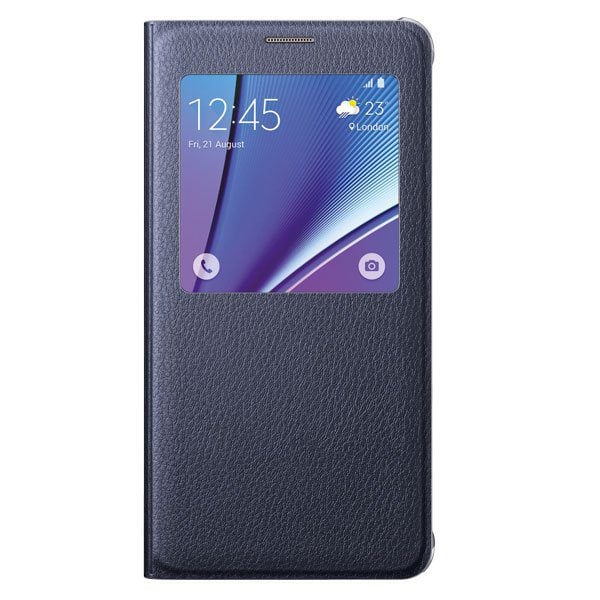 Samsung offers multiple accessories for the Note 5, as we detailed above, but in terms of cases they only have a few. The Samsung S-View case has been around for a while, and it consistently delivers excellent features and protection at the same time. There's also a clear version, for those who'd like to show off the Note 5's stylush design, but we went with the regular black model.



Available in Black, White, Gold & Silver. The S-View has been popular for years, and protects your device while letting you interact with it without ever opening the case. Basically offering full protection even while allowing you to answer calls, take pictures, see the weather and more.

When closed, the S-View cover offers instant access to critical features through a unique window interface, thanks to the Samsung ID chip. View the home screen to check the time, weather and other status items. Accept or reject incoming calls with just a swipe, or reject calls with a preset text message. Control your music playback directly on the S-View screen. If you miss anything, notifications are shown in the recent activity menu of your S-View cover. Essentially allowing users the option to do a lot, without ever opening the case. It's a great option, but one of the most expensive on our list, so keep reading if it's too expensive for your blood.

As an Amazon Associate I earn from qualifying purchases.