13 Best Gifts for iPhone & iPad Users
Here are the best gifts to give the iPhone or iPad users in your family. While it takes a lot to gift a new iPhone or iPad, you can easily gift a great stocking stuffer or iPhone gift without breaking the bank. We test hundreds of iPhone and iPad accessories each year and know what can make or break the experience. Here are our favorite accessories, cases and gifts to give or ask for this year.
A small accessory can make a huge impact on how someone uses their iPhone or iPad. Unless you are buying a case, you won't need to know exactly which iPhone or iPad someone uses to get them a gift.
Long Lighting Cable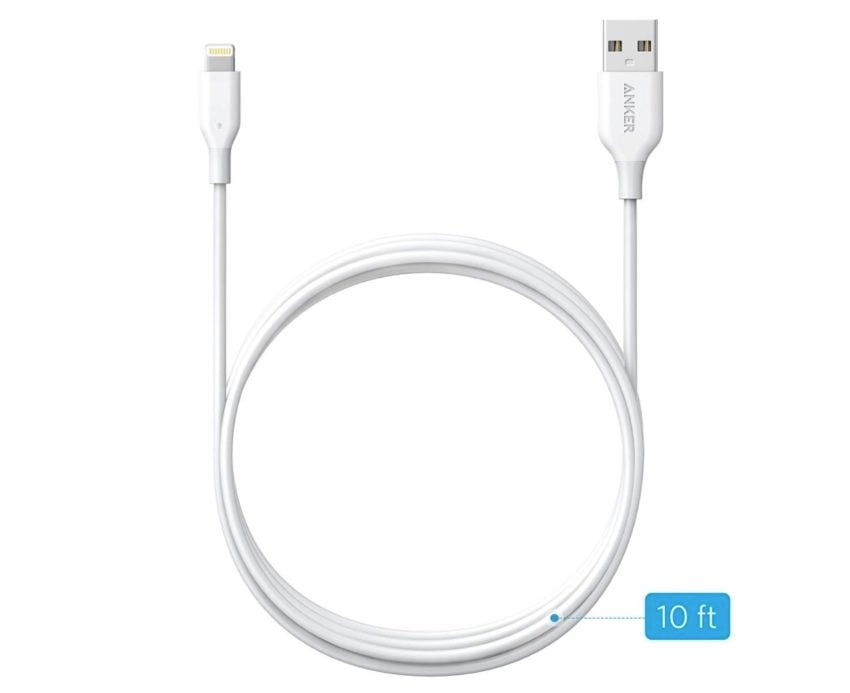 One of the simplest iPhone or iPad gifts you can give that will change how they use their iPhone is a longer lightning cable. I use a 10 foot lightning cable to easily charge from anywhere in a basement media room. It's also great for traveling with, since many hotels keep outlets in odd positions still.
You can find these in many places, but you should look for one with a MFi logo on them. This means it is Made For iPhone certified. This essentially means that the cable is safe to use with the iPhone or iPad.
Anker makes a great one for $11.99 on Amazon and you can find a variety of 10 foot lightning cables at Best Buy for $19.99 and up.
Tile Trackers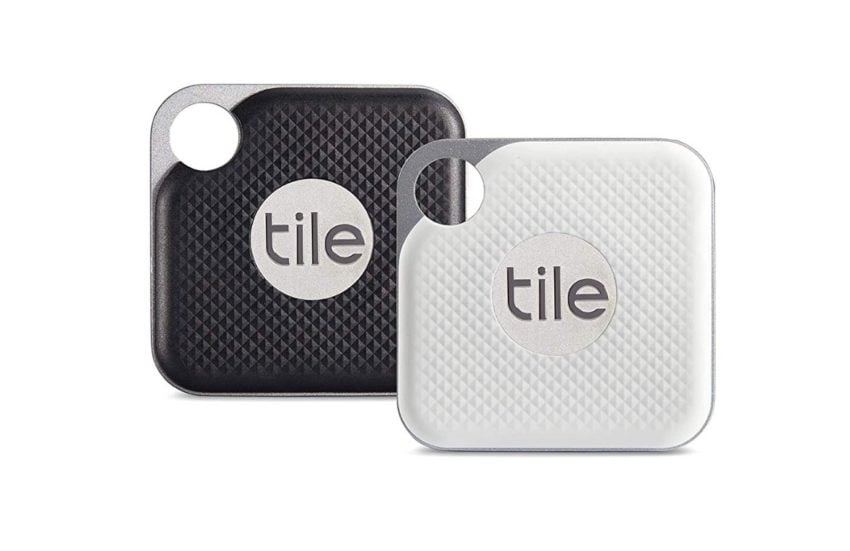 Tile sells several different trackers that people can use to track down their gadgets, bags and keys — or to track down their iPhone using one of the Tiles. These come in Tile Pro, Tile Mate and Tile Slim, which allow you to place them on or in a wide range of items.
This is my mom's favorite gadget. She uses it to track down her phone or her keys and can never get enough of them. The new Tile Pro features a longer 300 foot bluetooth range and a replaceable battery.
$24.99 and up at Amazon and Best Buy. There is also a Family deal available. The 8-pack includes 4 Tile Pros, 2 Mates and 2 Slims, and comes with a free Echo Dot for $160 at Tile if you need a lot of these.
Leather iPhone Case
Mujjo makes beautiful leather iPhone cases for all of the current models. These are available with a flat back, or with a card slot that can hold 2-3 cards. With the card slot you can skip out on carrying a wallet everywhere, or simply keep your most important cards at hand.
This is a great looking leather iPhone case and the wide open bottom area makes it easier to use the gestures that the newest iPhones require. Traditional colors are available as are a beautiful Monaco blue and a sharp looking olive color.
$47 at Mujjo and $49 at Amazon
Wireless Charger
The iPhone 8 and newer all support wireless charging. This allows you to set the iPhone down on a wireless charger and charge without plugging a cable into the iPhone. There are a lot of options for wirelessly charging and ultimately it comes down to looks and function. Our favorites are from Nimble, Mophie and Logitech.
Nimble Dual Wireless Charging Pad – Charge two phones at once –  $39.95 at Amazon
Portable Battery Pack
Another great gift idea is a portable charger. These battery packs allow iPhone users to charge up on the go and are essential for travelers, commuters and students. We like the options from Nimble and the latest Mophie battery packs that can charge with Lighting cables.
Nimble Portable Batteries from $29.99 at Amazon
Mophie Battery Pack with Lightning – $79.95 at Apple
Belkin Road Rockstar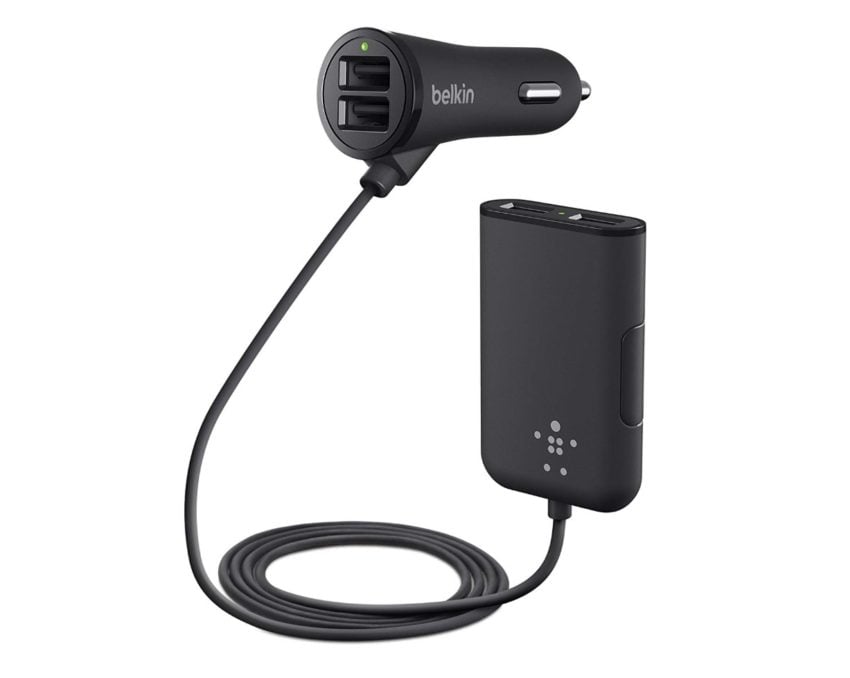 The Belkin Road Rockstar is the perfect gift for anyone that is fighting for a charging port in the car. If you're gifting to a family with a car that's older than a 2018 model year, the Road Rockstar is a must have. With two USB ports up front and two at the end of a long cord, everyone has a charger. This uses a 2.4 amp charging port, so that everyone can charge quickly and there is even enough power to charge two tablets at the same time.
$34.95 at Amazon
AirPods or Jabra Elite 65t
The AirPods are an excellent gift for anyone with an iPhone or iPad. These wireless earbuds easily connect to the iPhone, iPad and Mac and you can quickly switch between devices. You can wear just one earbud when on a call, or while listening to music or a podcast so that you can stay aware of your surroundings.
$159 at Apple, Best Buy and B&H Photo
Jabra Elite 65t headphones are another excellent option that fit great, sound amazing and ogger five hours of battery life on a charge. You get 10 hours in the case and 15 minutes of charge time delivers an hour and a half of playback. Connectivity is solid and you can create a custom EQ.
$169 at Amazon, Best Buy and Verizon
USB C to Lighting Cable and Fast Charger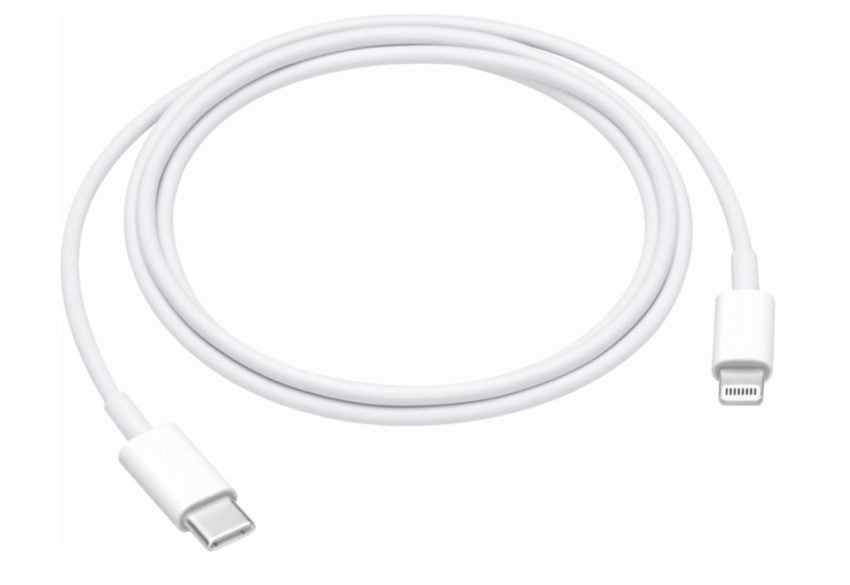 Give the gift of time and power to anyone with an iPhone when you buy them a fast charger and a USB C to Lighting cable. This combo will run you about $40 to give, but it allows the iPhone 8 and newer to charge 50% in 30 minutes on the charger. This is one of the best combinations you can buy a busy person that uses their iPhone a lot.
$19.99 at Amazon Plus USB C to Lightning Cable for $20.99
Speck Grabtab
The Speck Grabtab is an awesome alternative to Pop Sockets that attaches to the back of your iPhone or to a case. It slides up to create an easy to grab tab on the back of your iPhone. This is great for one handed use on larger phones. It also acts as a stand to prop the iPhone up for calls or watching videos.
$9.99 at Best Buy