10 Best Google Pixel Screen Protectors
Google's impressive Pixel and Pixel XL have big and beautiful displays that needs protection. Now that the phone has been available for a few months users are looking for the best Google Pixel screen protectors. Below are a few great options to keep your phone looking new.
On October 4th the first phones made inside and out by Google were announced. The Google Pixel and a bigger XL. It's the next generation of Android and an evolution of the Nexus brand. Those who bought one will need accessories.
Read: Google Pixel XL Review
More and more these days owners want to keep their devices protected. From cases and covers, to screen protectors. Here we'll be offering up suggestions for some of the best protection. Including real glass screen protectors, which is what we'd recommend.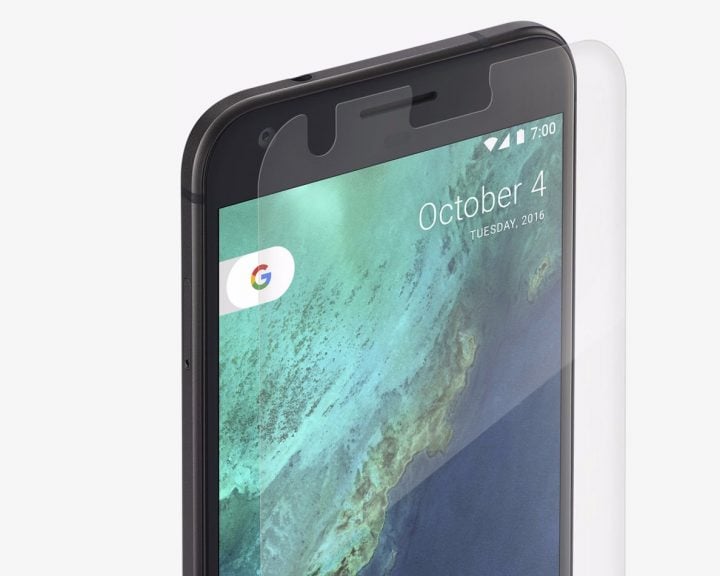 While we've already detailed some excellent official accessories for the Pixel as well as 20 great cases, users want a lot of different things. This is one of the first Google phones with plenty of options too, which is nice.
Out of the box Google's new Pixel and XL are very durable. Made out of a strong all metal frame and bezels around the edges to keep your screen safe. The phone uses Gorilla Glass which resists scratches and damage, but a bad drop could still cause damage.
Read: Android 7.1 Nougat: 5 Things to Know
When it comes to protecting a smartphone, the first concern is usually the display. Screens often get damaged, or are broken due to drops, scratched from keys in a pocket or purse and many other scenarios. Luckily we've managed to find some great Google Pixel screen protectors already available, or coming soon. Everything from real glass screen protectors, privacy screens and more. For both models.
Popular brands like Otterbox or ZAGG have screen protectors you'll want to consider, and Verizon is selling a few as well. Below are typical HD Clear films for cheap protection, durable hardened and reinforced glass, and much more. These are the best Google Pixel screen protectors available today. We'll update this post as more become available.
InvisibleShield Glass for Pixel XL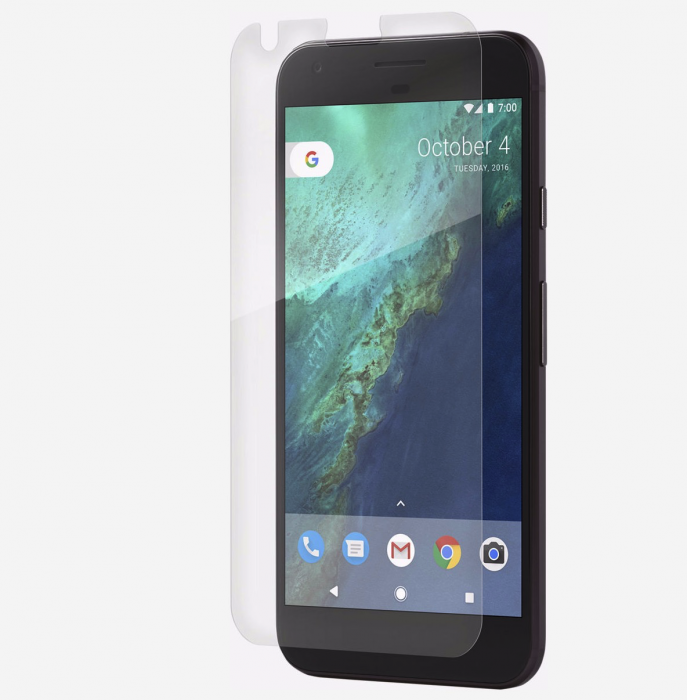 Zagg is a pioneer when it comes to screen protectors. Being one of the first years ago to offer durable and safe protection for our phones. And they continue to do so in 2016. This is an InvisibleShield Glass screen protector made of hardened, re-inforced and strengthened glass just like what comes on the phone. From the company behind Zagg.
It's extremely resistant to scratches and damage just like the stock Gorilla Glass on the Pizel, and will act as a second layer of protection. If for whatever reason it gets a scratch, chip or crack, remove it and the phone is as good as new. Zagg is one of a few brands we always turn to for screen protection.
Reviews suggest it doesn't cover the entire screen, which is by design as the glass has a slight curve on the edges. This is to prevent the "halo" effect many see on iPhones. It also makes the screen protector case friendly so it doesn't get pulled up and wasted. Keep that in mind before ordering.

As an Amazon Associate I earn from qualifying purchases.