Best Holiday Gadget Gifts For Students
Shopping for a high school or college student this holiday? Maybe they didn't get everything they needed during the Back to School rush, or perhaps they've discovered new needs now that the semester is about to end. Or maybe you just want to up their game with a sweet gift that will make their lives easier and raise their grades higher.
Below we've got laptops, tablets, gadgets, software and bags that will make your favorite student crack a smile once they tear the wrapping, even if they're still pretending that being happy isn't cool.
Don't forget to study our other holiday guides for more great tech and gadget gift ideas.
Dell XPS 15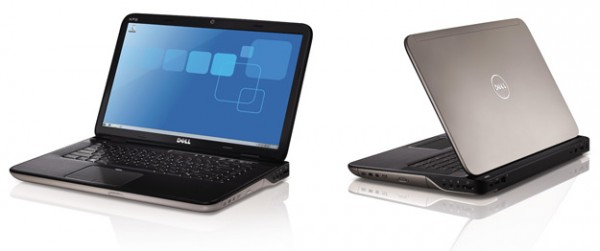 The XPS 15 is the perfect notebook for the serious multimedia lover on your list. It's not a thin, light, or particularly good-looking machine. But the audio quality will blow you away and it's performance chops make it a great choice for watching HD videos and playing games. And if they have a 3D TV in the house, the XPS 15 will output 3D content via HDMI.
The 6.1 pound weight and wide 15.0 x 10.4 x 1.5 inch footprint means that this laptop will likely spend most of it's time on a desk. That's fine, as it can serve as the media center for a small room such as a studio apartment or dorm. The JBL speakers and Waves MaxxAudio 3 sound enhancement software deliver audio quality far above anything you'll hear on most laptops. Not only do you get good volume, but a round, layered sound whether you're listening to R&B, rock, classical, or watching Blu-ray movies.
The only drawback on the media side is that the 15.6-inch display only has a 1366 x 768 resolution at the base price and not a full HD one. You can upgrade to a 1920×1080 panel.
I'd recommend this for students who'll do most of their work in the dorm room. The keyboard is sturdy and offers good feedback, and the large touchpad makes pulling off multi-touch gestures easy. You'll get great performance with an Intel Core i5 processor, 6GB of RAM, and dedicated Nvidia graphics. But if you're shopping for a power user who'll need a laptop that can handle video editing, heavy-duty calculations, or resource-intensive programs, upgrade to a quad-core Core i7 CPU.

HP Pavilion dm1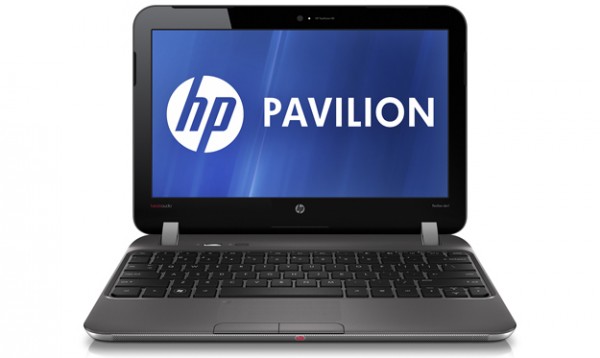 The HP Pavilion dm1 sports an AMD Fusion APU and a generous 4GB of RAM, making it an excellent choice for someone who puts a medium workload on their laptop. If you want anything more than basic image editing and want to play games more intense than Bejeweled Blitz, this isn't the laptop for you. But if you need multitasking power as you switch between a browser with multiple tabs, an office program and your music player, the dm1 is the way to go.
At 3.3 pounds this notebook won't weigh you down much. The 11.6-inch HD display is large enough to view windows side by side. The wide viewing angles and bright colors make it great for watching video.
This notebook is a great gift for students (high school or college), frequent travelers, writers, independent mobile workers, and anyone looking for a machine that won't choke at the sight of 6 open tabs in Firefox.
Available on HP.com with multiple configuration options, I suggest you pay the extra $30 and upgrade to the AMD E-450 APU as well as springing for the 4GB RAM option. Both hard drives and speedy solid state drives are available.
Read Our Hands-On With The New HP Pavilion dm1
$399 and up @ HP.com

MacBook Pro or Air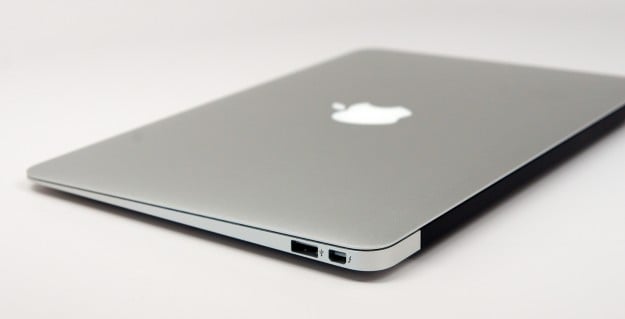 MacBooks are a traditional choice for students, and for good reason. If the student in your life is looking to go Apple, the real question is: Pro or Air?
The MacBook Pro comes in three sizes: 13, 15 and 17 inches. The 13-inch model is a little heavy to carry around all the time, but is still both portable and powerful. However, if the student needs a workhorse of a machine for their tasks and assignments, the 15-inch model can be configured with a more powerful processor and more RAM.
Students involved in learning graphic design or video production may appreciate the larger screen real estate of the 17-inch model, though it won't likely leave their desk much.
The MacBook Air is for students who need to carry their laptop to class and everywhere they go. Both the 11.6 and 13-inch versions are very light and thin and slide easily into a backpack but won't be the cause of chiropractor visits.
If this is going to be their primary computer, the 13-inch model will offer more powerful components, though the internal storage sizes aren't very large compared to the options offered in the Pro line. And it will be more expensive.
The 11.6-inch model would make a great companion laptop to take to class while using a more powerful notebook or desktop back in their room.
Whichever you choose, be sure to look for discounts available to students that offer pretty significant price breaks.
Read Our Reviews of the MacBook Pro 15-inch and the MacBook Air 11-inch at Notebooks.com


Apple iPad 2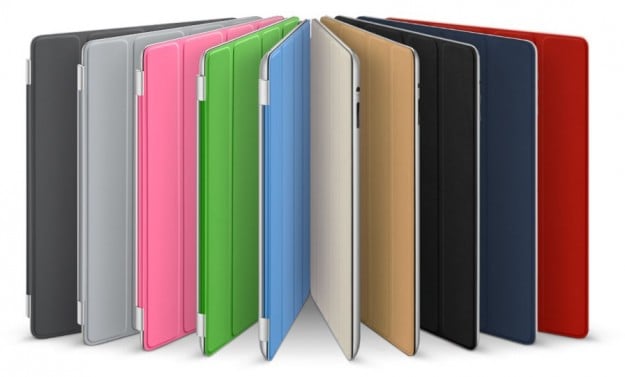 While the iPad may seem like a glorified (and expensive) toy, it can actually be an excellent educational tool as well as an entertainment device. There are thousands of apps available to help with study, whether they're majoring in the humanities, sciences, or the arts.
Students can use the iPad to take and organize notes, read textbooks, keep track of their schedule and homework, and much more. To give them a head start, consider including an iTunes gift card with the tablet so they can download school-related apps right away.
Just as with MacBooks, there are also student discounts available for the iPad.

ASUS Transformer Prime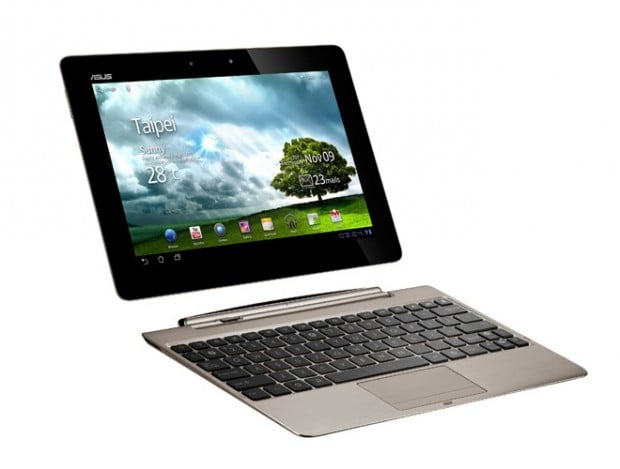 The Eee Pad Transformer made a big splash when it debuted earlier this year thanks to the keyboard dock (sold separately) that turned this Android tablet into a more netbook-like device complete with touchpad and many more ports. The new Transformer Prime is a slimmed-down version of the original that boasts a much more powerful processor inside.
Students can easily go from notebook mode to tablet mode, which makes for a great classroom companion. Easily type notes, quickly edit papers before sending them off, and check the study group schedule. When work is done, they can play games, surf the web, and even stream music without bogging the Transformer down.
With the entire Android Market at their disposal, there are plenty of apps to enhance school and down time.
$499 (32GB) @ NewEgg | Dock $149


LiveScribe Echo Smartpen
Note taking is a key component of a student's life, whether they're high school, college, or even middle school. Make their notes easier to take, organize, and share with this high-tech pen.
The Echo records handwriting and can also sync it with audio, so if a student is taking notes in class they don't have to write down everything the professor says, but just meaningful key words and phrases. Later, they can tap on a word, drawing, or any pen stroke to hear what was being said at that exact moment, so the professor's words won't be lost. Students can upload the pen's data to their Mac or PC, save it for later, and even share it with other students in the form of PDF documents.
Students can also purchase apps to extend the Echo's functionality, such as MyScript for LiveScribe, which can convert handwriting into searchable text.
Though the Echo only works with special paper, students can either print their own for free or buy extra small and large notebooks or even Post-It notes. Other notable accessories include the 3-D Recording Premium Headset that's perfect for recording in large lecture halls.
Read Our Livescribe Echo SmartPen Review
$99 2GB @ [amazon_link id="B0050AFFWI" target="_blank" container="" container_class="" ]Amazon[/amazon_link] | $199 8GB Echo Pro Pack (includes headphones, folio, MyScript app, and more) @ LiveScribe.com

Scrivener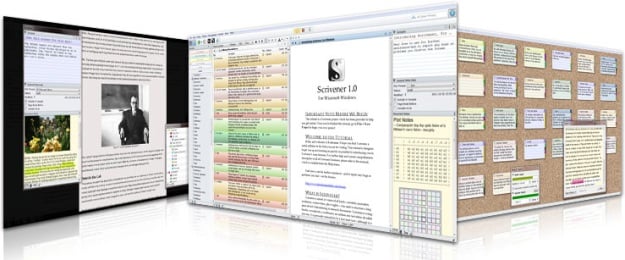 Most students already have a good office suite, but Scrivener offers more than basic word processing. With this Mac and PC software students can keep track of all their notes, research, links, and writing in one place. It's particularly useful for large writing projects, such as research papers and dissertations.
Students can outline, shuffle ideas and sections, keep track of drafts and stages, and even write different parts separately, to take the edge off writing long pieces. There are several pre-designed templates available, or students can arrange their workspace any way they like. Once the project is done, they can easily export to Word, OpenOffice, or any other word processing program for final formatting.

CrashPlan+

Many have experienced the pain of a crashed hard drive and lost data, and too many realize too late how crucial keeping good backups is for one's peace of mind. Students need backups more than most, as losing a paper or data or other important documents and research can mean a drop in GPA. Make keeping up to date backups easy by gifting them a subscription to CrashPlan+.
This service can back up data not only to an external drive but also to another computer offsite — the one at home or a trusted friend's — and to the cloud. And they can access their files from a smartphone or the web at any time. Backups happen automatically and continuously, plus all data is protected by encryption.
$49.99/year (unlimited online storage) @ CrashPlan.com

Tom Bihn Brain Bag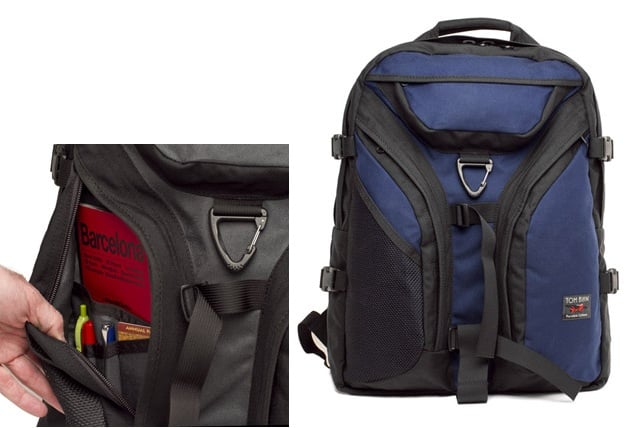 This giant backpack is built to carry everything a student needs and keep it all organized to boot. It has room enough to carry laptops up to 17 inches, even if they're in laptop sleeves for extra protection.
One of the best things about this bag is that you can cinch up the sides to slim it down for everyday use, but when you head out for a roadtrip it has enough room for a change of clothes or whatever books you might need to take. You can also hook a thermos or water bottle in the front so you can keep caffeinated and hydrated on days with multiple classes.

Ohmetric Workstation Backpack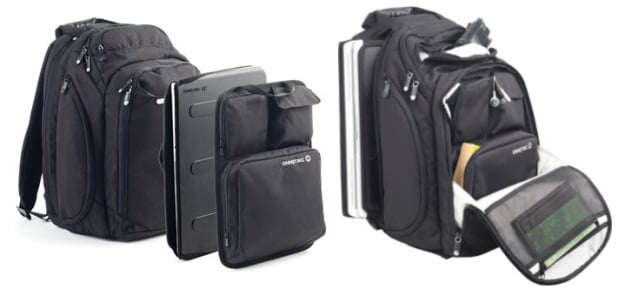 The Workstation is another big bag that's designed to keep a ton of stuff organized well enough that students won't ever have to rummage to find what they're looking for. The backpack comes with two extra pieces: a hardshell platform that does double duty as a laptop sleeve and a lapdesk plus a mobile organizer that provides extra pockets for cords, flash drives, and even papers and folders.
Though you'll end up carrying a ton of stuff — including laptops up to 17 inches — the shoulder straps are designed for ergonomic comfort, so students won't mess up their backs even if they have to haul everything across campus every day.
$139 @ [amazon_link id="B003VWXYXE" target="_blank" container="" container_class="" ]Amazon[/amazon_link]