5 Best HTC 10 Quick Chargers
For 2016 HTC has an impressive new phone in the HTC 10. Featuring an all-new and refined design, fingerprint scanner, stunning sound and extremely fast rapid charging technology. It's called Quick Charge 3.0, and below are some of the best HTC 10 quick chargers worth buying for each room of the house.
Back in April the new HTC 10 was announced and released for pre-order, with the release date set for early May throughout the United States and around the globe. Verizon will offer it first, with other carriers following shortly, with an exception being AT&T.
Read: 10 Exciting Official HTC 10 Accessories
Owners will want great cases, accessories, and spare quick chargers for different rooms, the car and more. Aside from a micro-SD slot and great camera is Quick Charge 3.0 technology on the HTC 10. It's something every owner should be aware of, know about and take advantage of. Read on for more details and a few worthy HTC 10 quick chargers.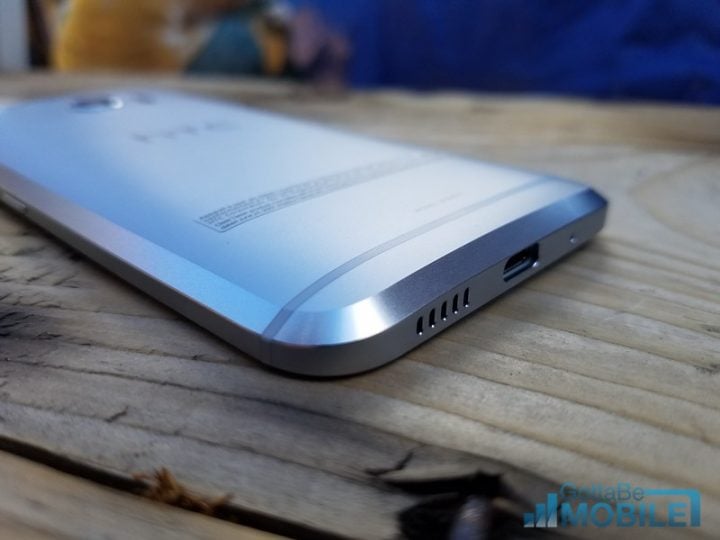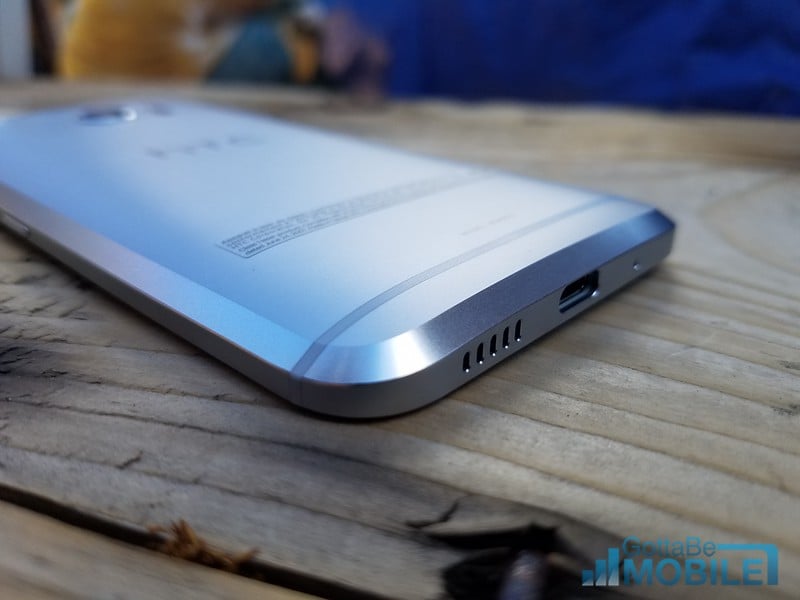 Quick Charge, Fast Charging, Rapid Charge and other names haven been given to this technology. With the HTC 10, the large 3,000 mAh battery essentially can recharge from 0-80% in just 35 minutes, then it trickle charges the remaining 20% to preserve battery life. The entire phone can recharge from 0-100% in around 75 minutes.
In the past, with older phones like the HTC One, or even the One M9, this took well over 2 hours, and sometimes even longer. Being able to get nearly 80% on a quick drive home from work, or while getting ready in the morning, is extremely convenient and very impressive.
Read: How to Add Always On Display to the HTC 10
Many phones in 2015 and in 2016 have Quick Charge 2.0 (like the Galaxy S7) which can recharge from o-50% in about 25-30 minutes, but being able to get to 80% is even better. Enough for an entire night out, a long work day, or a flight across the country. The options are almost unlimited. Below is a video from Qualcomm, the company who made the processor in the HTC 10, showcasing this charging technology.
There's one caveat to this awesome new feature though, and that is the fact that owners need a special Quick Charge 3.0 certified wall or car charger to take advantage of it. All those old chargers laying around the house won't work. Not to mention the new HTC 10 uses USB Type-C for charging, and not the older micro-USB cables.
As a result we'd recommend owners use the included charger in the box, buy a few extras, or use some of the options we've detailed below from reputable brands we know and trust. These are some of the best Quick Charger 3.0 options available for the HTC 10.
Anker 18w Quick Wall Charger (QC 3.0)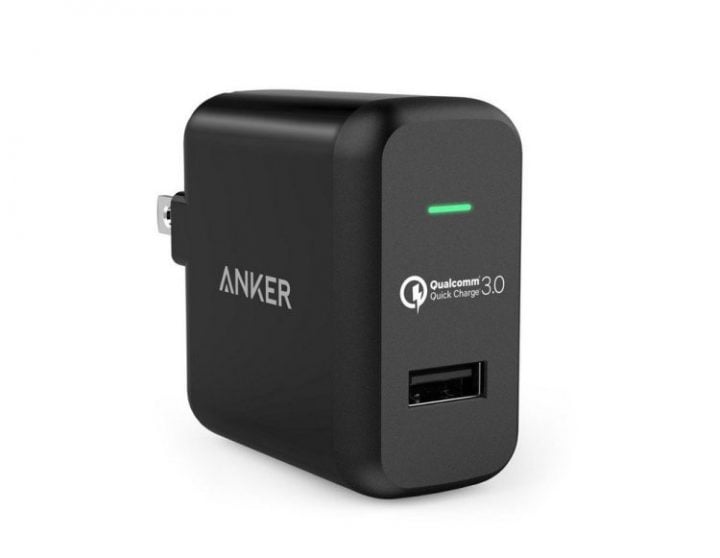 Anker, a popular accessory maker that has some excellent 10ft micro-USB charging cords that are amazing, also offer a quick charger you'll want to consider. It has a high 18w output and is Qualcomm Quick Charge 3.0 certified. Many manufacturers are offering QC3.0 accessories now, and they're backwards compatible with QC 2.0 phones from last year, the iPhone, and will recharge any USB device safely. So buy one and use it for the HTC 10 and more.
The Anker 18w Quick Charge 3.0 certified charger will power up your device up to 75% faster than typical chargers. These work wonderfully with the HTC 10, and comes with a durable micro-USB cable too. Keep in mind, the HTC 10 uses a new USB Type-C cable, not old micro-USB cords. It comes in Black or White, and has a fold-away prong design. Perfect for those on the go. We'd recommend using the USB Type-C cable that comes in the box, or buy a good spare cable or two from Anker.
Buy it Now for $21.99 from Amazon
While you're at it, get the Anker Quick Charge 3.0 Car charger for the same great speeds while in your car.

As an Amazon Associate I earn from qualifying purchases.