10 Best Huawei Mate 20 X Cases
These are the best Huawei Mate 20 X cases to protect your giant phone and keep it looking new and scratch-free. With a beautiful big 7.2-inch HD display a case is highly recommended. Our buying guide will go over the different cases available and what each one has to offer.
Huawei's Mate 20 X has one of the biggest screens and smallest bezels of any phone released this past year. And while it looks great, this is a fragile phone covered in glass on the front and the back.
Our list offers everything from thin cases, cheap options, kickstand cases, to heavy-duty protection. You'll find some cases as low as $3, which is better than paying $300+ to repair a broken screen. Or, spend a little more to get the most durable case or one with more features like a wallet.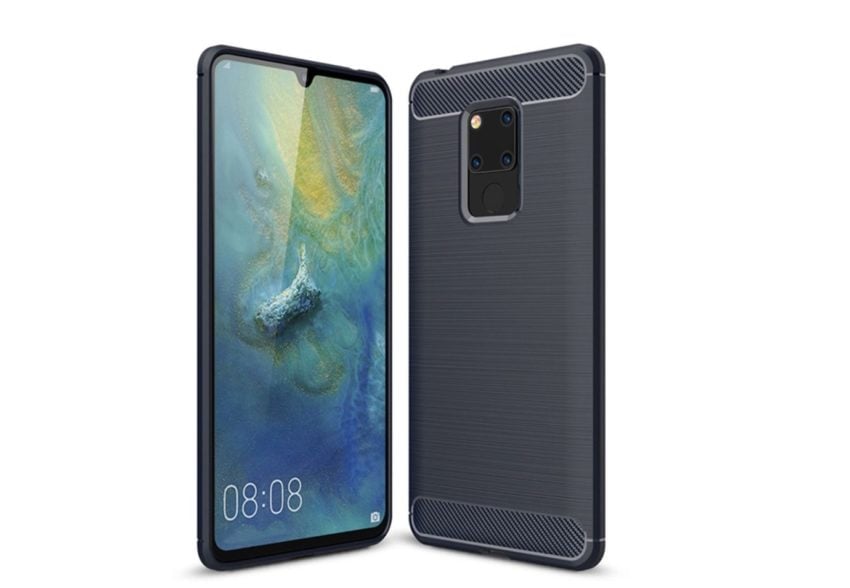 While we recommend investing in a quality case from a trusted brand, even a cheap $7 TPU case on Amazon or eBay is better than nothing. In fact, some of those cheap TPU cases offer the best protection.
Additionally, don't skip buying a case because you don't want to cover the premium design or that neat gradient color on the back. Instead, stay safe and get a clear or transparent case from our list below.
A case will help prevent damage or scratches to the triple cameras on the back of your phone, make it easier to hold and keep that massive screen as protected as possible. And while big brands like Spigen, Speck or Otterbox didn't release Mate 20 X cases, you still have more than a few options to choose from. We've done the hard work for you, so pick a case from our slideshow below.
J&D Mate 20 X Carbon Shield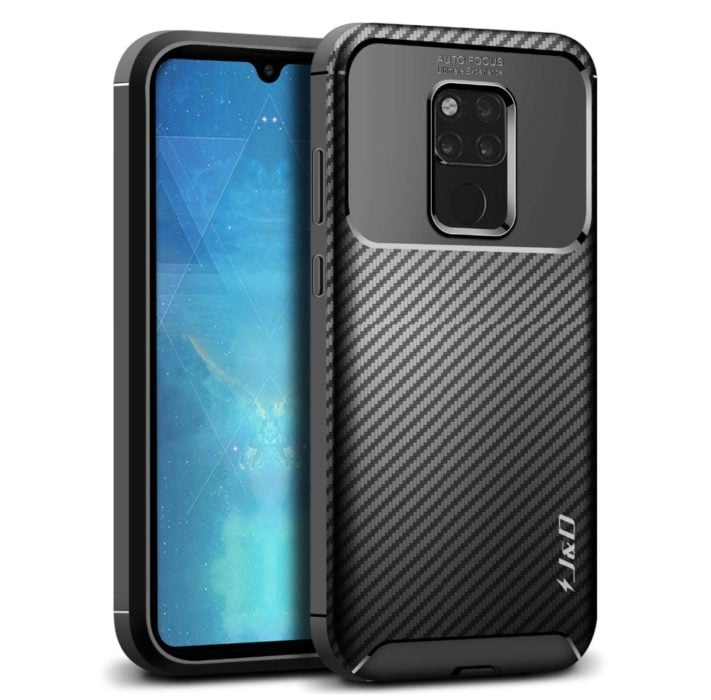 Huawei throws a cheap little TPU case in the box with the phone, depending on the region you live in. However, you'll want something a little more durable, rugged, and built to last.
Our first recommendation is the J&D Carbon Shield. It's a case that's made entirely from an impact-resistant and shock absorbing TPU material. J&D added a nice textured faux carbon fiber finish, glossy accents, and raised edges around the cameras and the screen.
This will keep the cameras safe, and keep the screen off any tables or surfaces even when it's laying screen-down. Plus, we like the angle to the fingerprint sensor cutout, making it easier to use. Same goes for the oversized buttons. This is a solid case with high reviews at XDA developers.