Here are the best Huawei P30 cases available to protect that fancy design and keep all those cameras on your phone safe. Plus, with a big 6.1-inch screen a case is highly recommended. Huawei P30 cases come in several different styles or durability levels. From thin cases, heavy-duty cases, or even kickstand and wallet cases.
We've found cases that cost under $8, which is a lot better than paying over $200 to fix a shattered screen or scratched camera lens. The most durable cases from reputable brands cost around $15-$20 and offer even more protection. Choose what's best for you from our roundup below.
Best Cases for the Huawei P30
Spigen Rugged Armor for the P30 – $13
Official Huawei Smart Flip Case – $22
VRS Design Slim Clear Shell – $11
Futanwei Dual Armor Case – $9
Ringke Fusion-X Impact Bumper – $13
Spigen Slim Armor Kickstand Case – $39
Vinve Crystal Clear Hard Shell – $8
Hoomil Premium Leather Wallet Case – $13
1. Spigen Rugged Armor for the Huawei P30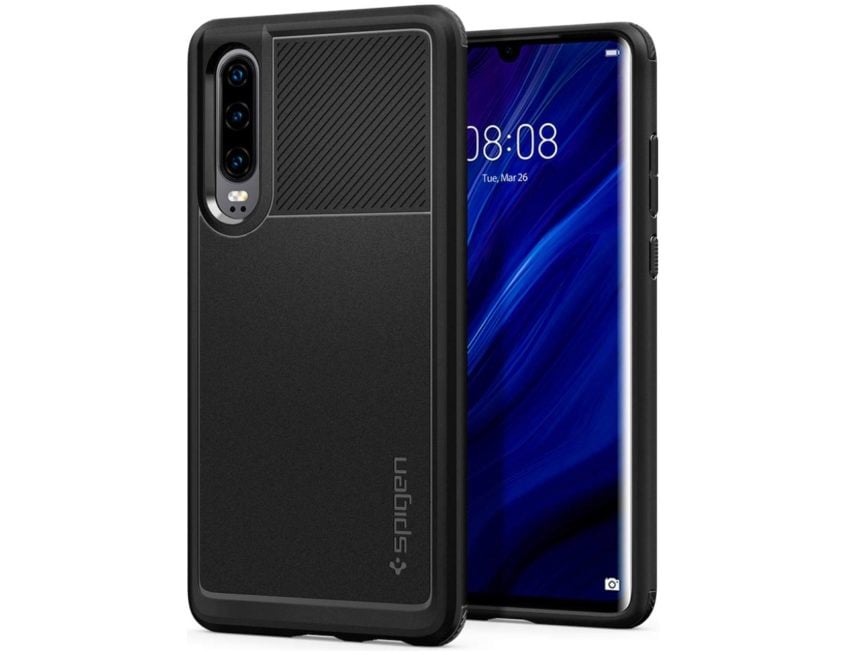 As usual these days, our first recommendation is the always-stylish Spigen Rugged Armor. This case has become a staple in all roundups as it's one of the best overall cases you can buy. It's not too thick, not too thin, yet strong, rugged and affordable.
Spigen's Rugged Armor is all matte black with an anti-slip coating to help you grip the phone. The entire case is made from a flexible and impact-resistant TPU material, with air-cushion technology in the corners for added drop protection. Then, they squared off the edges and added a fancy carbon fiber design with glossy accents.
2. Huawei Smart Flip Case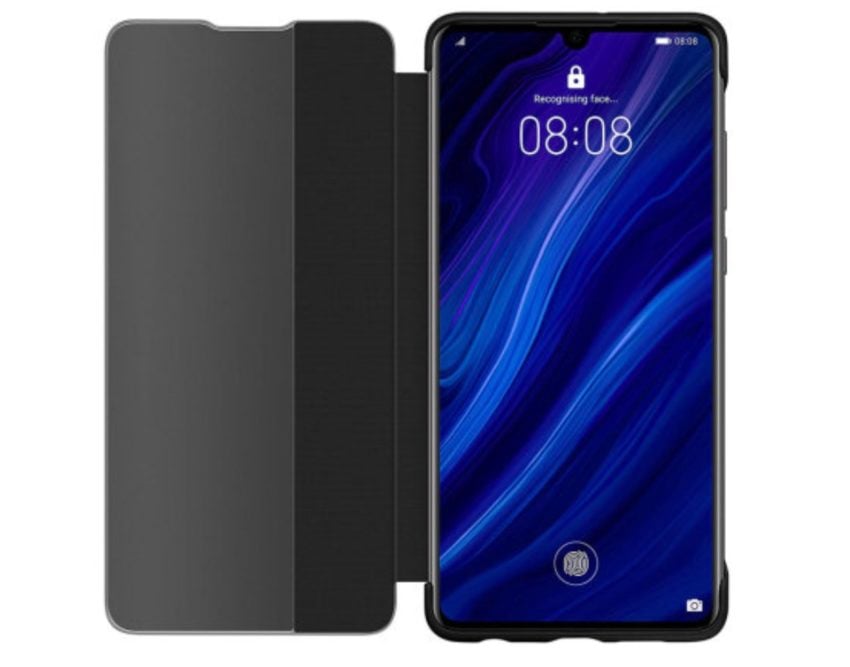 Buy it Now from MobileFun for $22
Similar to Samsung's popular Clearview flip covers, Huawei themselves offer a Smart Flip case for the P30 and P30 Pro. This durable TPU flip case folds shut to keep your 6.1-inch screen safe from life's daily hazards. Then, a small "Smart Window" allows important information like the time, date, weather info or incoming notifications to shine through.
Basically, you get at-a-glance information without having to open the case or expose the display. Even when its shut you still get the info through the window on the case. Give it a try today.
3. VRS Design Slim Clear Shell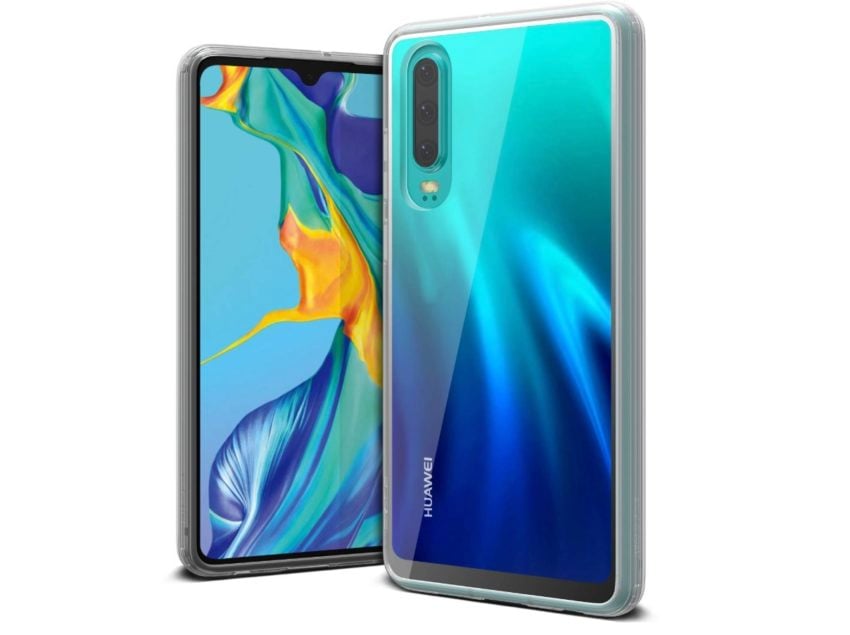 Want to let one of the many stylish colors of the Huawei P30 shine through your case? If you got that Pearl Blue or Amber Sunshine color, this is the case for you. The VRS Design is crystal clear, so any color will bleed through with style.
The clear back is a hard polycarbonate plastic. Then, they added a soft TPU bumper in clear or black around the edges to absorb impacts from drops or accidents. This gives you plenty of protection in a slim package and is worth buying.
4. Futanwei Dual Armor Case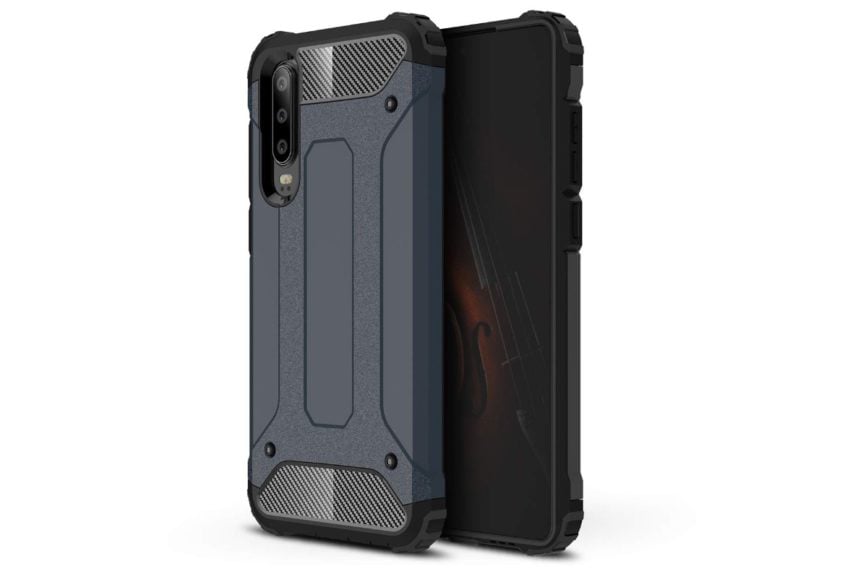 Next up is the Futanwei Armor case with a unique dual layer design for added durability. This case looks pretty rugged and industrial, but some people like that. They're using a soft impact-resistant TPU material on the inside that will absorb forces if you drop your phone.
Then, to keep it extra tough the outside is all a hard polycarbonate plastic. They have raised edges around the camera lenses and the screen, faux carbon fiber styling, and that TPU soft shell on all four corners for additional drop-protection. This is a tough case for those that need extra durability.
5. Ringke Fusion-X Impact Bumper
We like the Ringke Fusion-X series because it combines two popular case styles into one slim case. You're getting a durable thin clear case that'll show off the beautiful color options of the Huawei P30, yet tough protection on the sides of the phone.
They're using a hard polycarbonate clear plastic on the back, then a Black or Blue TPU rubber bumper around the outer edge to help with your grip and to prevent damage from drops. Plus, this case has a 10-ft military grade drop-protection rating. You can't beat that.
6. Spigen Slim Armor Kickstand Case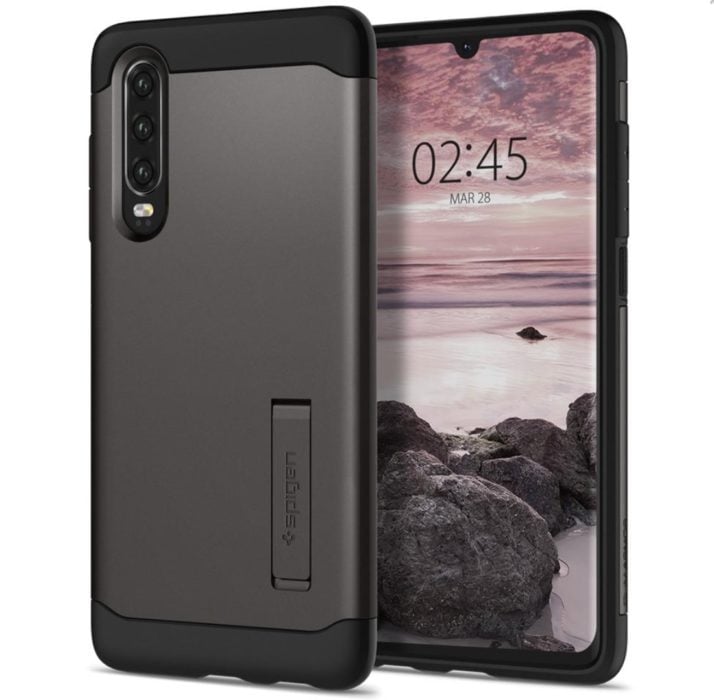 Buy it Now from Spigen for $39
Next up is another case from the popular brand Spigen, and honestly, this should probably be our first recommendation. The Spigen Slim Armor is a great all-around case. It's not too thick, not too thin, durable, fits like a glove and has a built-in kickstand.
It's everything we love about the Rugged Armor, but with a little more durability and extra features. This slim TPU case has a hard polycarbonate plastic and kickstand on the middle back of the phone that wraps around the edges to make it very strong. That way all the corners and main areas are still TPU to absorb impacts from drops, but then if something even worse happens it's strong enough to handle any situation. Plus, you can Netflix and chill hands-free.
7. Vinve Crystal Clear Hard Shell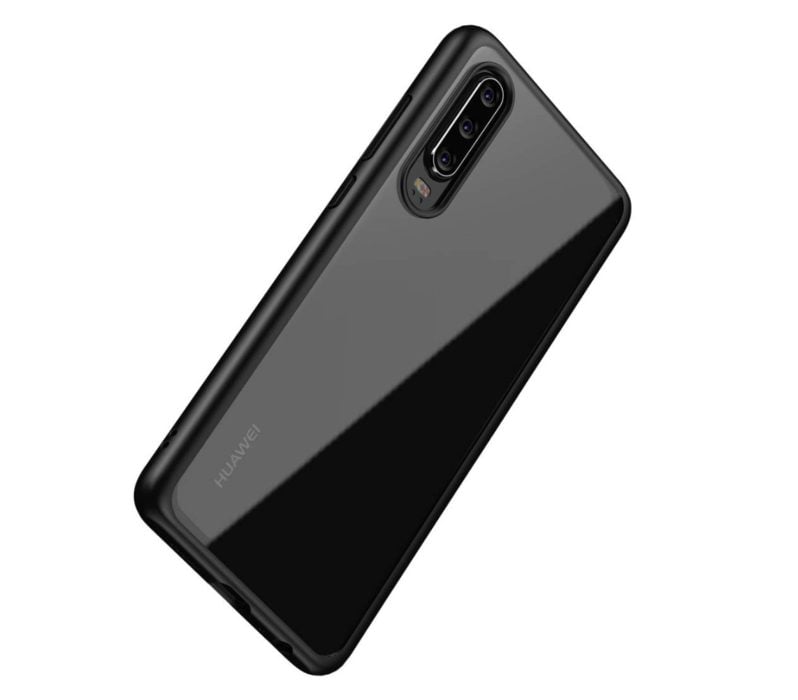 We know most people that buy the Huawei P30 will choose one of the several amazing colors they're offering. Honestly, no phone manufacturer is offering colors that look this good. As a result, you'll want a clear case to show off what you chose.
The Vinve is crystal clear and will let that crazy Red P30 show through. Most of the case is a hard polycarbonate plastic that's 100% clear, then they added a softer TPU bumper around the frames for drop protection and an improved grip. It's a nice little case anyone will enjoy.
8. Hoomil Premium Leather Wallet Case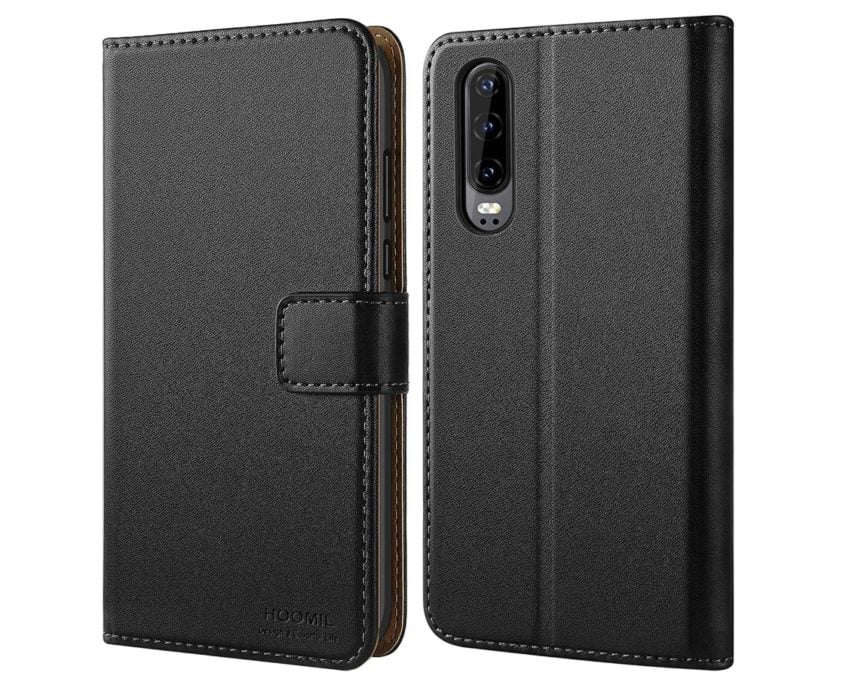 Last but not least, for now, is this high-quality premium PU leather wallet case for the Huawei P30. Leave your purse at home and have one less thing to worry about by turning your phone into a wallet. This case has a magnetic latch that keeps all your wallet contents safe and protects the screen at the same time when it's shut.
Flip the PU leather case open and you have two credit card or ID slots, plus a full-length slot for cash, checks, receipts and more. We like that inside the case they have a thin TPU frame that wraps around the body of the phone too. It's a case and a wallet all in one. Fold the case outwards and it'll instantly transform into a kickstand case too, which is nice. If you like wallet cases this is a great option in PU leather for under $13.
We'll update this roundup with more great cases as they're released.

This article may contain affiliate links. Click here for more details.