iPad mini Smart Cover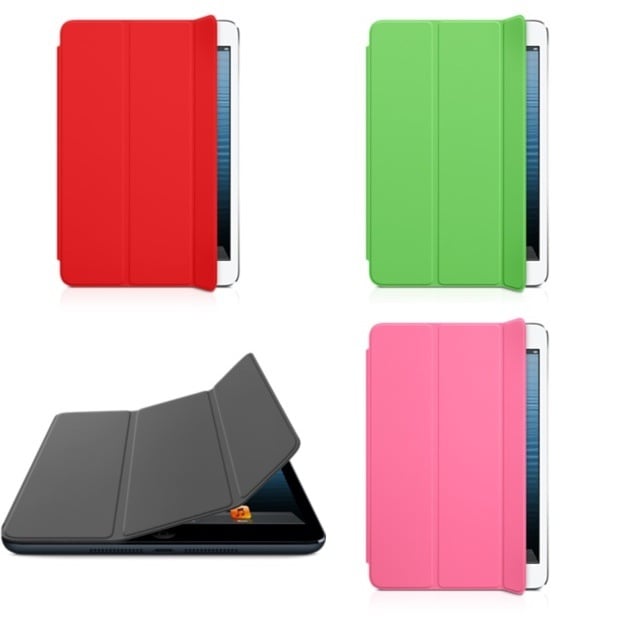 Apple offers the iPad mini Smart Cover in stores and online, bringing one of the most popular iPad cases to the smaller model. The iPad mini Smart Cover protects the display from scratches and snaps on and off with magnets, it also includes a magnet to turn the display on and off.
The new Smart Cover for the iPad mini uses a new snap on hinge that is no longer made of aluminum. This means less chance of scratching the iPad mini while connected.
The Smart Cover folds up to place the iPad mini at an angle for watching videos or making FaceTime calls. Another angle offers a slight elevation for a better typing experience.
The iPad mini case is available in six colors, include a product RED version.
$39 at Apple

As an Amazon Associate I earn from qualifying purchases.