Best iPhone 6 Screen Protectors
Plastic Screen Protectors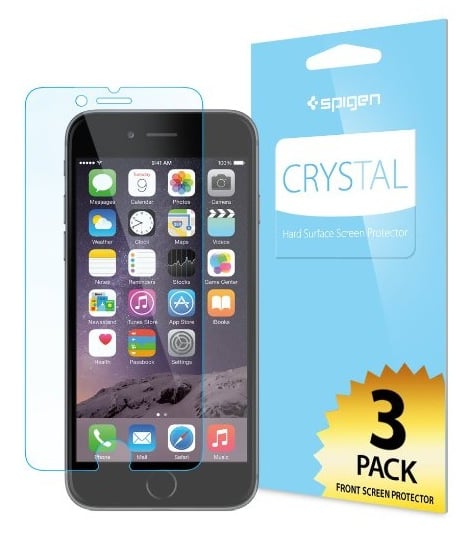 These next three options don't have specific brands attached to them, simply because there are so many of them and pretty much any company and model you choose will get the job done just fine.
So with plastic screen protectors, these are probably the best option for those that just need basic protection at a low cost. If you're just a casual user and want some piece of mind when it comes to your iPhone 6's screen, getting a cheap plastic screen protector is a good way to go. You can usually get a multi-pack for less than $10, or you can try scouring eBay to get a pack of them for less a couple of dollars from China.
And don't worry about the quality between different brands of plastic screen protectors. Pretty much all of them are identical and use the same materials. However, name brands like Spigen and Anker include extra goodies to get the job done, including a microfiber cloth, a squeegee, and dust removal tape.
Be aware, though, that some iPhone 6 screen protectors don't offer complete screen protection since the iPhone 6 is still rather new. Many of them feature big square cutouts. This is because companies start with when information about the iPhone 6 is limited and there are no real designs to reference before device released. This allows them to get screen protectors into the hands of customers right away before the iPhone 6 is released. However, we should see makers update their products with more accurate screen protectors soon enough.

As an Amazon Associate I earn from qualifying purchases.