Best iPhone 6 Screen Protectors
Privacy Screen Protectors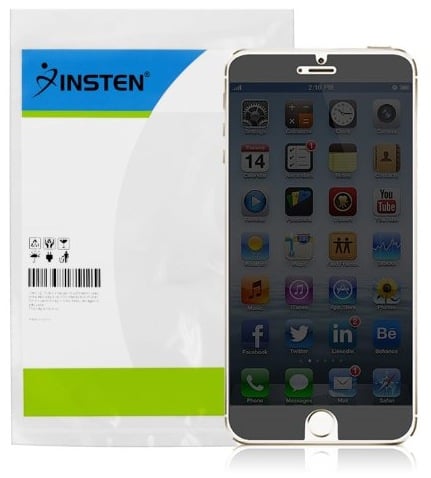 If you're wanting to kill two birds with one stone and keep other people from looking over your shoulder while you play on your iPhone 6, then getting a privacy screen protector would be the way to go.
Essentially, these screen protectors come with a special film that blacks out the screen when you rotate the display to a different angle. For example, have you ever watched TV and noticed that the more you move off to the side, the more washed out the picture becomes? Privacy screen protectors act the same way, only instead of the picture getting washed out, it goes completely black so that you can't see it at all. This is to prevent people sitting next to you from seeing what you're doing on your iPhone 6.
It's important to note, though, that privacy screen protectors darken the screen a bit and can mess with the color reproduction, so be aware of that if you're thinking about getting one.
Again, there are numerous brands that make privacy screen protectors, and they're a bit more expensive than regular plastic screen protectors, so be sure to look at reviews and pick a brand that's in your price range.

As an Amazon Associate I earn from qualifying purchases.