5 Best iPhone Xs Screen Protectors
Spigen GLAStr iPhone Xs Screen Protector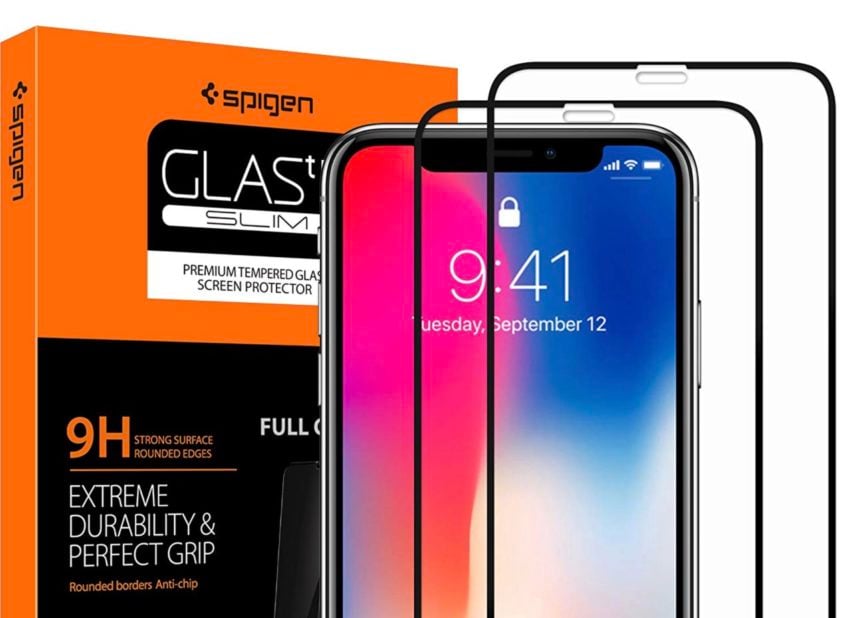 The Spigen GLAStr iPhone Xs Screen Protector comes in a two pack and is the most affordable iPhone Xs screen protector we've found that is still made of glass and worth buying.
Like the Peel, this offers edge-to-edge protection. They boast that it works with all Spigen cases, and it should work with some other cases.
Installation Wings help you install it, but you don't get a tray like with more expensive options.
This is a great option if you want a screen protector on a budget without giving up quality.