5 Best LG G4 Quick Chargers
The LG G4 has a lot to offer, even if its starting to show some age. Many love it, and passed on the LG G5. One feature that every owner should know about is something called Quick Charging. The charger in the box doesn't support it, but almost every major phone over the past few years has the capability. Get the most out of your LG G4 with our help below.
Just like the Motorola DROID Turbo, Galaxy S7, and even the LG G5, the G4 supports something called Qualcomm Quick Charge 2.0 technology. Basically allowing the battery to turbo charge at an extremely quick pace when it's nearly depleted. This gives users nearly 50% battery life after only 30 minutes on the wall charger. Sounds nice, right?
Read: 80 Best LG G4 Apps
Quick charging is the latest in battery technology, simply because battery capacity technology isn't advancing as fast as anyone would like. This is the next best thing at the moment, and below we'll go over five awesome chargers that use adaptive, turbo, or quick charging technology to get your LG G4 battery charged up as quickly (and safely) as possible.
Those who still use one while they wait for the LG G6 release, are probably experiencing worse battery life now that it's almost 2 years old. If so, these will help you get the most out of the battery, and charging times.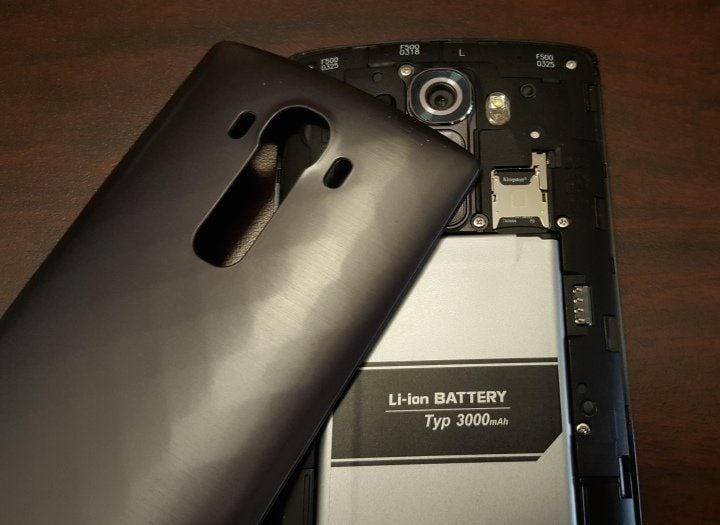 LG didn't specifically state the LG G4 supports Quick Charging when it was announced, but the Qualcomm Snapdragon 6-core processor inside officially supports the feature. However, in order to get fast charging results owners also need a quick charging wall wart plug. The G4 doesn't come with one in the box, and instead it's just a traditional wall charger and micro-USB cable. Like one you'd find at a gas station.
As a result, owners of the LG G4 can easily buy one of multiple Quick Charge capable chargers from eBay, Amazon and more, plug it in, and instantly get nearly 60% faster charging rates. Rather than waiting over two hours for it to fully charge, quick chargers will take the LG G4 from 0 to 100% much faster.
Essentially when the battery is below 10%, it charges at an incredibly fast rate and gets you nearly to 50% battery capacity in under 30 minutes. Enough to finish out a work day, or give you juice while driving home. It's an amazing technology, and the best thing we currently have to call an advancement in battery options for smartphones. After 30 minutes it slowly goes back to regular speeds to preserve the life of the battery, and still get you fully charged. Below is a preview of what quick charging does, shown by Qualcomm on the Nexus 6, which works exactly the same on the LG G4.
Sadly the charger in the box isn't capable of Quick Charging, but the five wallet-friendly options below will work just fine with the LG G4, Galaxy S7, Google Pixel, Moto Z, or any phone from the past few years. Buy any of them from our list, and enjoy faster charging with the LG G4.
Anker 18w Quick Charger
Anker, a popular manufacturer that makes some excellent 10ft micro-USB charging cords that have made my life much easier, also offer a quick charger that works on all Quick Charge capable devices.
The Anker 18w Quick Charge 3.0 certified charger will power up your device up to 75% faster than typical chargers, and has a high output rating. These work wonderfully with the LG G4, and will charge all your other micro-USB powered devices at regular speeds. It's completely safe and only costs $21.99. It's also future proof, for anyone that upgrades in the next year or so.