NOVACASE Slim Hybrid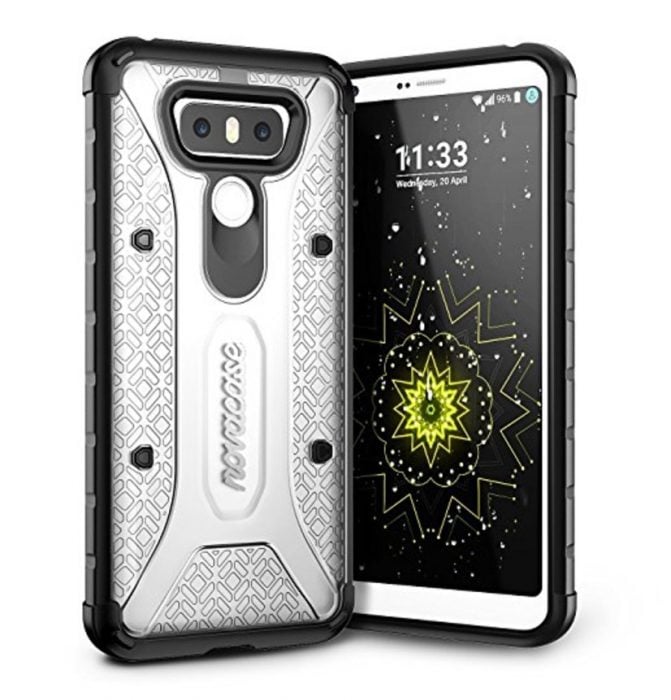 NOVACASE is another brand that has a nice hybrid case. It's a bit on the industrial side in terms of styling but will keep the LG G6 looking new.
This has a hybrid two-material finish for durability. By using TPU on the inside and a polycarbonate hard plastic on the outside. Then there are lines of additional TPU material for added shock absorption. These are on the corners and down the back, as well as raised lips on the front to keep the screen safe. Even laying face-down on a table, the screen will never touch or get scratched.
My favorite aspect is the little notch in the frame for the fingerprint scanner. There is an indented area to help guide a finger to the scanner for precise usage. It seems silly but really helps.

As an Amazon Associate I earn from qualifying purchases.