15 Best LG G7 ThinQ Cases
Whether you just bought the LG G7 or plan on upgrading after learning about all the cool things it can do, you'll want a case to keep it safe. A case will protect that beautiful big 6.1-inch screen and keep the dual cameras on the back looking nice and new.
With that in mind, we put together a list of the best LG G7 ThinQ cases you can buy right now. Cases that will give you comfort and peace of mind against life's daily hazards.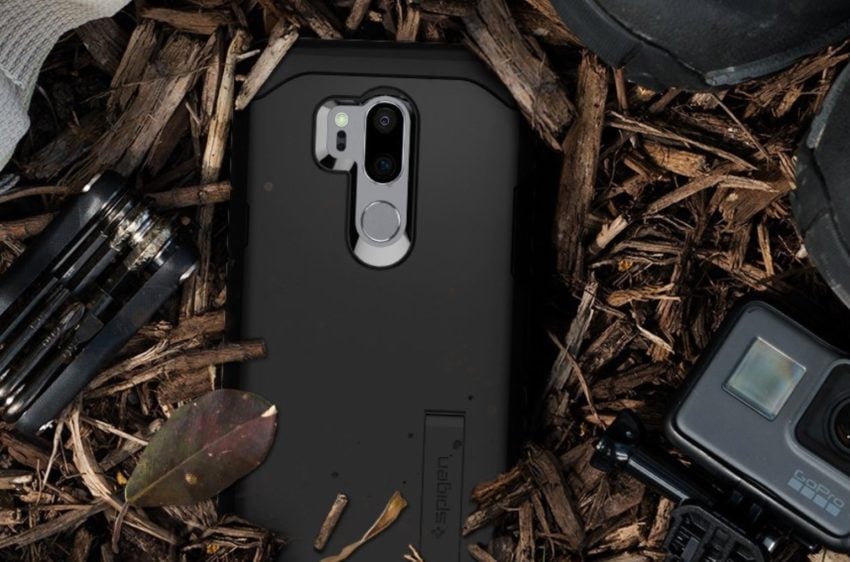 Best LG G7 Cases
Choose one from this short list, or continue reading for more details and links to buy each one in our slideshow below.
TopACE Flexible Clear Case
VRS Design Hard TPU Shell
Ringke Slim Air
CruzerLite Flexible Leather Case
Spigen Neo Hybrid
CoverON FlexGuard TPU Case
Ringke Fusion-X Bumper Case
VRS Design Slim Leather Wallet Case
Obliq Flex Pro Case
and more
We have a few different cases to fit any users needs. Whether that's a clear case, something affordable, or heavy-duty protection. You'll find G7 cases for under $8 which is far cheaper than spending $150+ to fix a broken display. However, we recommend spending a little more for something rugged or from a reputable brand. That said, even a cheap TPU case is better than nothing.
These cases will keep the edge-to-edge display safe, raise the camera lenses off of a table or surface, and keep that boombox speaker free and clear. You have plenty of cases to choose from with brands like Spigen, Incipio, TopACE, and VRS design offering great protection at affordable prices. We'll update this post with more great options as they're released.
Spigen Tough Armor Kickstand Case
Spigen is a veteran case manufacturer that millions love and trust to keep their phones safe. And while Spigen makes multiple different designs, the Tough Armor is usually the most popular.
With the Spigen Tough Armor, you get a case that's not too thin but not too bulky. They use a durable military-grade dual layer construction. The inside uses a soft TPU material with air cushion technology to keep the corners safe from drops and makes it flexible and easy to install. Then, the outside of the Tough Armor uses a hard polycarbonate plastic for added strength and a place for the built-in kickstand.
This case has big user-friendly buttons that are tactile and easy to press, raised lips to keep the screen and cameras safe, and works with wireless charging. It's a fan-favorite for a reason. Get it in Black or Gunmetal.