5 Best Moto G6 Screen Protectors
IQShield LiquidSkin Film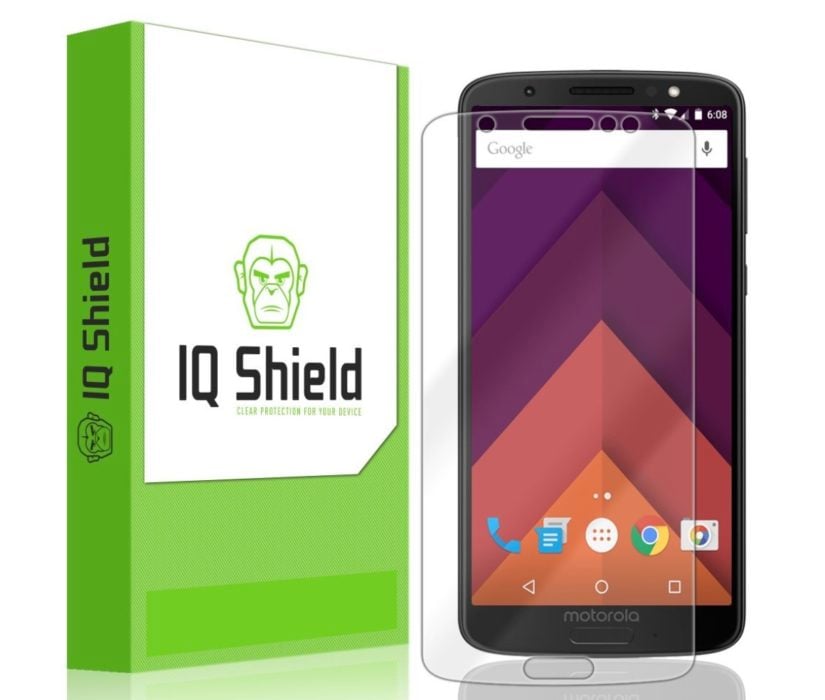 Some users just don't want to use a tempered glass screen protector. While they're the most durable option, films are easy to install and another great alternative.
If you want a film instead of glass, consider IQShield. Each protector comes with an easy installation tray that aligns it perfectly, and all the other tools you'll need for the install. You can quickly and easily lay it in place, squeegee out any bubbles or liquid, and let it dry.
IQShield uses military-grade film that's scratch-resistant, won't discolor over time, and doesn't have the "rainbow" effect we see on some protectors. The wet application makes it simple to slide into place, and you're all set.
Buy it Now for $7.85 on Amazon

As an Amazon Associate I earn from qualifying purchases.