Best New iPhone Apps & Games [November 2015]
The past month or so has been a good time for the iPhone, as many new iPhone apps have been released recently. Here are the best new iPhone apps and games that you should try out.
The great thing about the iPhone is that there are a ton of apps to choose from in the App Store, and new apps and games are releasing constantly, so there's usually never a reason to say that you're bored with the selection of apps and games available.
However, it can get a bit difficult to sift through all of the apps and games that you have at your disposal, especially considering that there are a large handful of crappy apps and games that make their way to the top of the charts thanks to manipulation practices that developers take advantage of.
Read: 108 Best iPhone Apps for 2015
Because of that, it can be a bit difficult to know which new iPhone apps and games are worthing trying out and which ones are worth avoiding.
Luckily, I enjoy doing the hard work for you. This past month was a particular interesting time window, as there were a handful of great apps and games that have been released, which is definitely good news for you.
Here are the best new iPhone apps and games that you should check out.
Boomerang
Instagram first started out with just one app called Instagram, where users can take photos and share them to the world. It's essentially a photo-based social network that was eventually bought out by Facebook, but Instragram has expanded into different apps.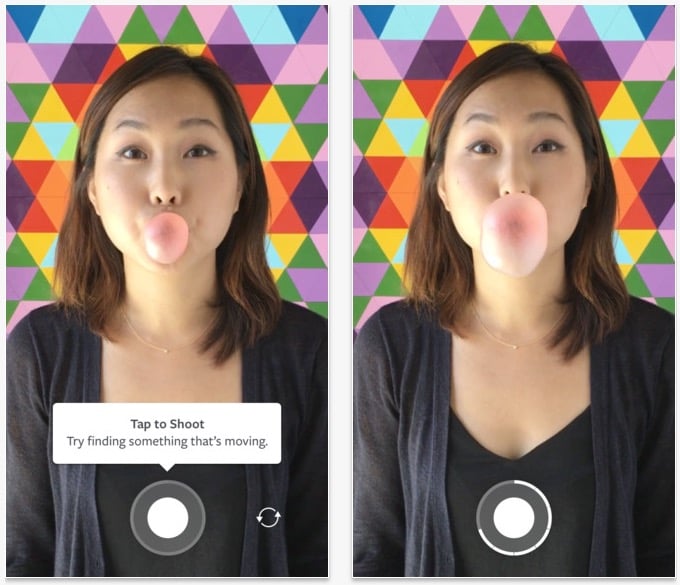 Boomerang is a new app that adds onto Instagram's other apps like Layout and Hyperlapse. Boomerang, however, focuses on creating short, looping videos that you can share to your Instagram or other social networks.
The app released to compete with the iPhone 6s's Live Photos feature, and the nice thing about it is that it can be used on devices other than the iPhone 6s, giving similar capabilities to more users.
Guitar Hero Live
The latest game in the Guitar Hero series is now available on the iPhone, so you can now rock out while on the go with Guitar Hero Live.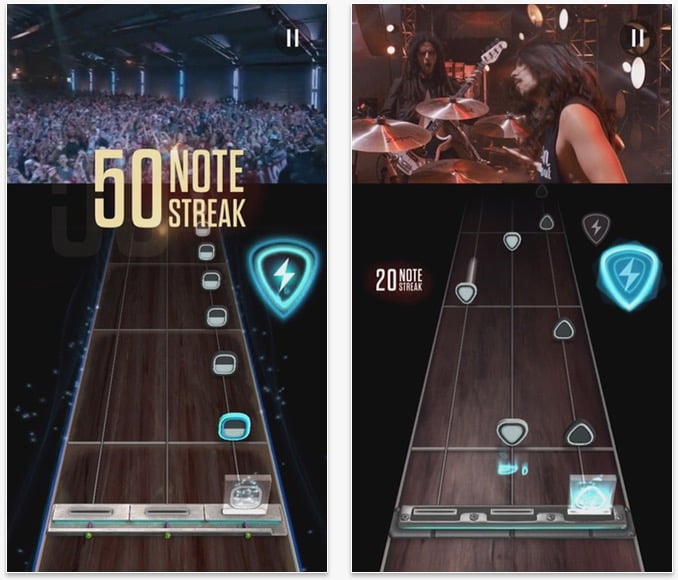 What's cool about the mobile game is that you can play it on your television if you're at home by using a Lightning adapter or AirPlaying through the Apple TV. You can also use your Guitar Hero controller through the iOS game.
However, you can also play the game with your fingers if you're on the go.
The big downside is that there are only two songs that you can play for free. Otherwise, you'll have to pony up for in-app purchases to get more songs.
DSCO
If you're familiar with the VSCO Cam camera app, then you might be psyched to know about a new app from the same developer called DSCO.
DSCO focuses on creating and sharing animated GIFs. You can even create presets to quickly create GIFs without any lag time and publish your creations directly to your VSCO profile. You can also share to Tumblr, Twitter, Facebook, or Instagram.
Tweetbot 4
Tweetbot is back in the form of a brand new app for iPhone, which now also comes with iPad support built-in.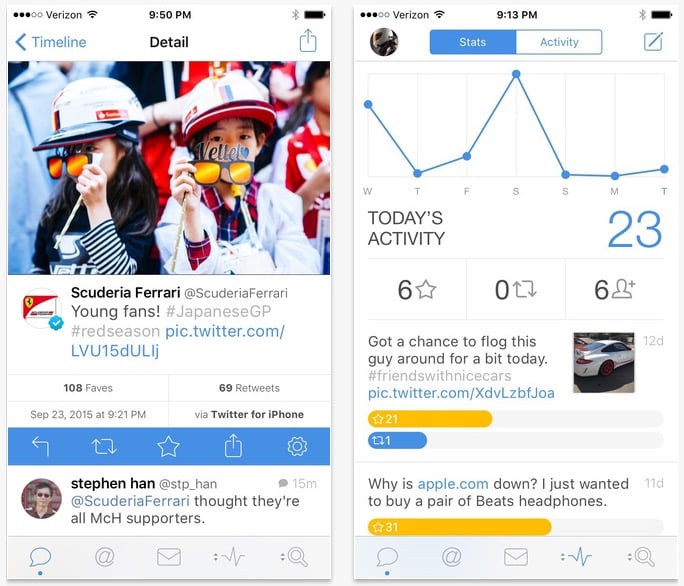 Tweetbot 4 is a new Twitter app that brings many of the same features from Tweetbot 3, but also introduces some new features, including a new Activity View where you can see a timeline of each and every retweet, like, and follow that you receive.
There's also a landscape mode for Plus iPhone models, as well as Statistics View where you can see analytics on your tweets to see which ones are getting the most attention.
Tweetbot 4 requires a new purchase of $4.99, even if you previously already had Tweetbot 3, but it's money well spent if you use Tweetbot a lot.
The Room Three
As a sequel to The Room and The Room Two, The Room Three has arrived to continue the legacy.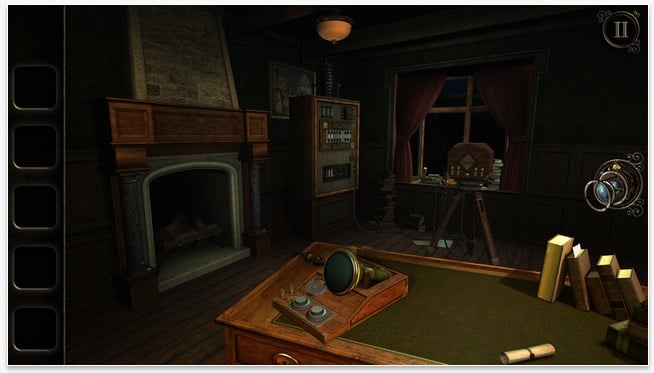 The Room Three is a physical puzzle game where you're a character who has been lured to a remote island. You must use your puzzle-solving abilities to navigate a series of puzzles in order to move on.
It's a game that's easy to learn, but can be difficult to accomplish. However, it's one that's hard to stop playing, as you want to keep solving puzzles as soon as you finish one.
The Room Three costs $4.99, but you'll certainly get your money's worth.

As an Amazon Associate I earn from qualifying purchases.