Caseology Slim Fit Nexus 5 Case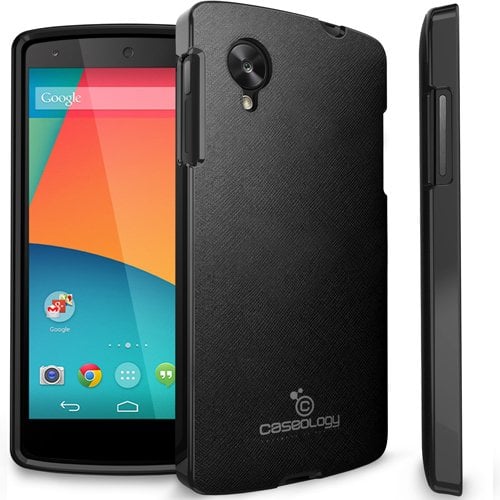 The Caseology Slim Fit and Slim PU Leather cases are some of the best looking cases available for the Nexus 5. They look awesome, come in nearly 15 different colors, and even have a faux-leather option to be stylish. The other plus is the Caseology was my favorite case in the hand, and was extremely comfortable. Perfect level of grip and protection, it didn't get fingerprints all over it, but it has one major flaw. As you see in the image, the curved cutout for the buttons is a terrible design. It's extremely hard to easily tap the power/wake button to turn on and use the Nexus 5, and changing volume levels is just as difficult. A curved cut-out would make it easier, and this was a major complaint that had me look elsewhere. In the end I threw it away in favor of the Diztronic case. That said, these are awesome cases if you don't mind the button issue.
$7.99 on Amazon

This article may contain affiliate links. Click here for more details.