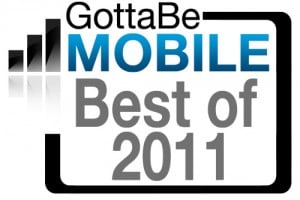 Here's a list of products and services that represent the best gear we have seen all year. Most of the gadgets and services on this list are so good that many of the GottaBeMobile staff own them and use them on a daily basis. That says a lot considering that some of us go hands-on with hundreds of devices each year.
While we still haven't found the perfect gadget or service, but these are as close as you can get. We don't hesitate when recommending any of these to our friends, families or readers. Many of the items on this list do cost more than other items in their categories, but it's often worth paying a premium for devices that you use on a daily basis.
Apple iPhone 4S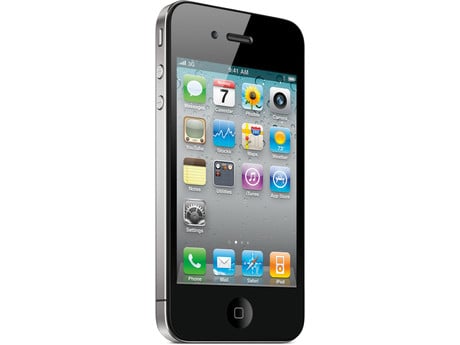 While Apple's iPhone 4S may not have had the redesign and LTE speeds that many were hoping for, there is no denying the fact that the iPhone 4S is a fantastic smartphone.
From its Retina display, to its A5 dual-core processor to the groundbreaking voice assistant in Siri, it's not surprising that it's on its way to becoming the best selling smartphone of all-time.
Read our review of Apple's iPhone 4S.
Siri has changed the way we interact with smartphones. The most notable changes can be seen in the little actions that we do every day; sending a text message, scheduling an appointment, setting up a reminder or setting an alarm.
Siri takes these activities from five to 20 taps and turns them into a simple phrase. One that works with surprising accuracy.
From $199 @ AT&T, Sprint and Verizon
Verizon's Samsung Galaxy Nexus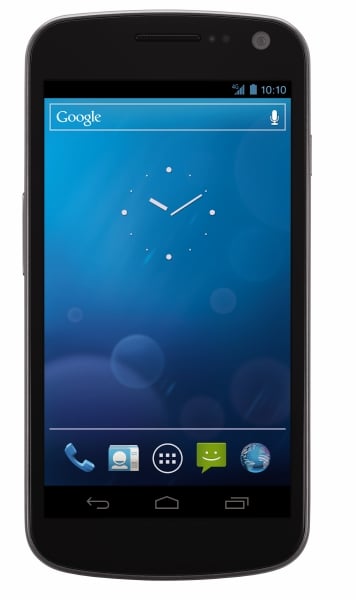 With Google's Android 4.0 Ice Cream Sandwich and 4G LTE capabilities on board, Verizon's Samsung Galaxy Nexus is a force to be reckoned with. Throw in the fact that it's a Nexus device and it's clear that this is the best Android phone ever made.
Read our review of Verizon's Samsung Galaxy Nexus.
From $155 @ Amazon
Samsung Galaxy S II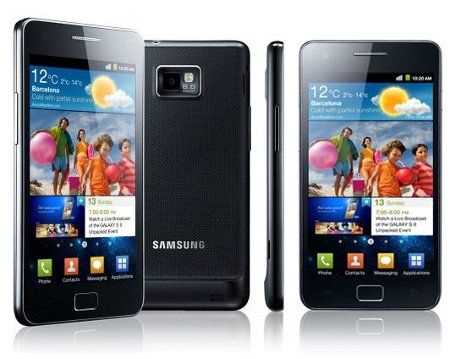 The Verizon Galaxy Nexus might be the best Android phone ever made but it's only available on one carrier. Oh, and it also takes its design from its older brother, the Samsung Galaxy S II.
Read our review of Sprint's Galaxy S II Epic 4G Touch.
The Galaxy S II is not only available on a multitude of carriers but it's also Samsung's best selling phone of all-time. And there's a reason for that.
It's a great phone and one that put Samsung in the upper echelon of smartphone manufacturers.
From $79.99 @ Amazon
iPad 2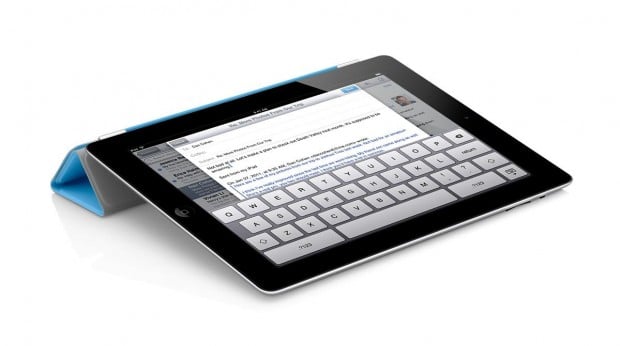 The iPad 2 built on the success of the iPad, and thanks to software updates that came with iOS 5, it is still at the top of the tablet market.
With a thin design, light weight, long battery life and tons of apps, the iPad is a complete tablet package.
Read our review of Apple's iPad 2.
The iPad 2 can handle productivity tasks, but shines when it comes to games, reading and multimedia playback. Paired with an Apple TV, you can stream your display to an HDTV without wires to take the experience up a notch
The ability to get a 3G model without a two year contract is also a nice touch.
Kindle Fire
Amazon may not have been the first to the low-cost, low-spec tablet game, but they've certainly raised the stakes with the Kindle Fire. This tablet pulls together all of the company's offerings — books, magazines, video, music — into one device.
Read our review of Amazon's Kindle Fire.
With a ready-made multimedia ecosystem behind it, the Fire lit up Amazon's bestseller list and outsold the iPad at Best Buy. Not a small feat.
The Kindle Fire offers a relatively complete tablet experience for under $200 from a company consumers know and trust. A recipe for success.
$199 @ Amazon
Nook Tablet
Following on the success of the Nook Color, Barnes & Noble once again proved that it's possible to make a great and desirable tablet without beating everyone else on specs with the Nook Tablet.
Read our review of Barnes and Noble's Nook Tablet
Taking the reader's tablet concept a step further, the Nook is now touting it's multimedia prowess with the inclusion of Netflix and Hulu Plus as well as a vast selection of books, magazines, kid's books, and now comics. With the app selection growing every day, the Nook is one of the best tablet values under $250.
$249 @ Barnes & Noble
MacBook Air 11″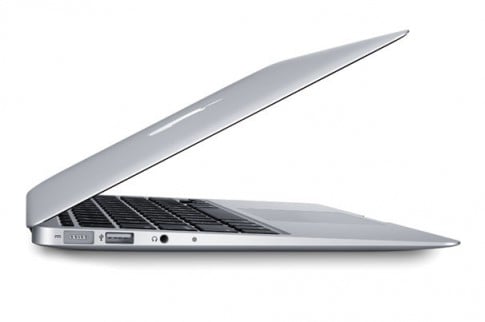 Apple's second generation 11.6-inch MacBook Air is a favorite among consumers who are searching for a laptop that mixes light weight, small size and good performance.
Read our review of Apple's MacBook Air.
Now sporting backlit keys, a more up-to-date processor and better performance, the junior Air is an ultra mobile user's dream.
From $939 @ Amazon
ThinkPad X1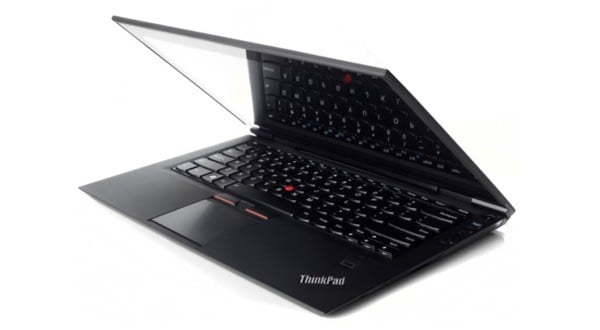 The ThinkPad X1represents everything that we love about ThinkPads in a svelte and slim package that won't weigh you down. Business users will still get the best in class keyboard and durability they've come to expect from Lenovo's laptops, plus several features that make the X1 just as welcome at home as in the office. Backlit keys, great audio, and an attractive design make this ThinkPad stand out.
Read our review of Lenovo's ThinkPad X1.
Add to that a long battery life, rapid charging and light weight and the X1 is a winner.
$1,179 @ Amazon
Nook Simple Touch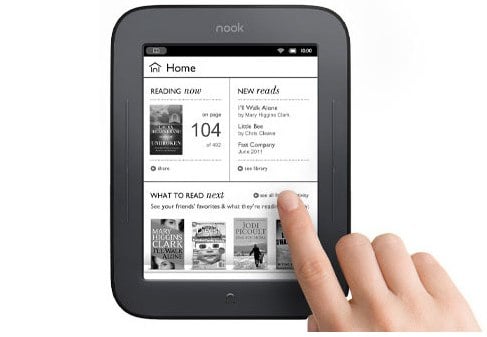 Barnes & Noble took a Zen approach to this year's Nook, simplifying it so that more people could use and enjoy the eReader.
By adding a touch screen the bookseller made it easy to navigate, by adding a curved, soft-touch back and customizable buttons they ensured it would be comfortable to hold no matter how you read, and by cutting the price to $99 they made it affordable to more people.
Read our coverage of Barnes and Noble's Nook Simple Touch.
Owners still get free eBook lending among friends, the ability to read digital books from your local library, and ePub support. All of which adds up to make this year's best eReader.
$99 @ Barnes & Noble
Olympus Pen E-P3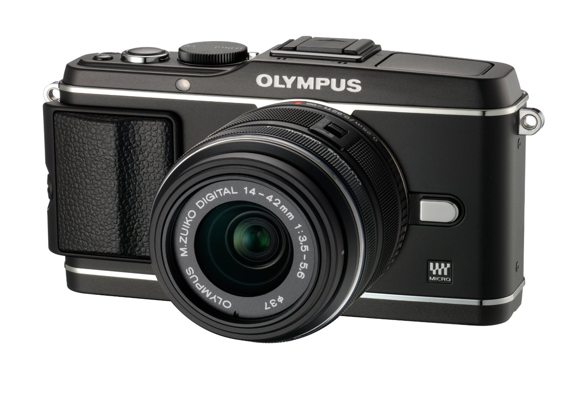 Several compact cameras that photo enthusiasts could be proud to carry were introduced in 2011. The Olympus Pen E-P3 is good enough to replace entry-level or mid-range DSLRs, depending on your needs, which are too bulky for everyday shooting.The build quality of the Olympus EP-3 is unmistakeable and the images it produces are amazing.
Photo enthusiasts will appreciate the E-P3's metal construction, wide choice of interchangeable lenses, touchscreen and the manual control options. Unlike many DSLRs, the EP-3 can be put into auto mode and an inexperienced shooter can snap great photos with the ease of a normal point-and-shoot camera.
$899 @ Amazon
Plantronics Voyager Pro HD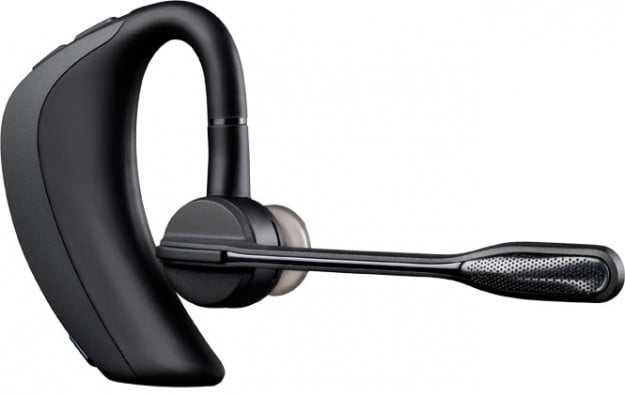 This small Bluetooth headset takes everything we loved about the pricier Plantronics Voyager Pro UC, but comes in at a much more friendly $90 price.
Like the Editor's Choice award winning older brother, the Plantronics Voyager Pro HD has sensors that know when you want to use the headset and when it is stuck in your bag or pocket. Unlike other headsets, you leave this paired all the time, and if you answer your phone without the headset on you can talk on the phone. If you place the headset on your ear, it will autpmatically answer a call.
If you listen to music or audiobooks on the headset, taking it off will pause the playback, and putting it back on will resume. This smart headset is worth every penny
$99 @ Amazon
Booq Mamba Shift L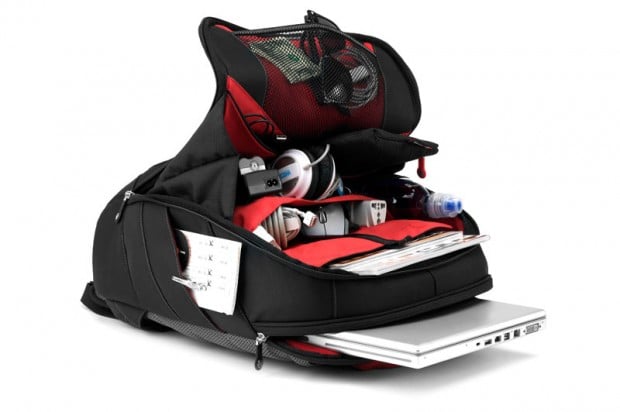 If you live your life on the go, a great bag is as important as the gear you keep in it. The Booq Mamba Shift Lis one of our favorite bags of 2011. The bag is slim, but doesn't limit your storage. The padded rear compartment can handle up to a 15.6″ full size notebook and the inner area has a pocket that fits a tablet or a notebpad perfectly. You'll find a mesh pocket for storing headphones or a power adapter and space in the front for other items you need to carry.
Read our review of the Booq Mamba Shift L.
As an added bonus the Terralinq ID sewn into the bag can help reunite you with a lost bag.
$145 @ Amazon
Tom Bihn Ristretto for 13″ MacBook Air
If you like to travel light without making sacrifices, the Tom Bihn Ristretto bags will allow you to carry your Macbook Air, iPad, a DSLR and your chargers in a minmal package. The over the Absolute Shoulder strap upgrade adds an incredibly comfortable way of carrying your gear.
Read our review of the Tom Bihn Reistretto Bag
They also sell versions of this bag designed for the MacBook Air 11″ and for the iPad 2 if you want a smaller bag.
$120 @ Tom Bihn
Kensington BungeeAir Power
If you need to keep your iPhone 4 or iPhone 4S charged up  and you want to make sure you don't leave it behind at the coffeeshop or in a cab, the BungeeAir Power is the iPhone case for you. Without adding significant bulk to the iPhone, you can add four hours of talk time to your phone. The case is similar to the Mophie Juice Pack but offers better access to buttons and extra features.
The cas also adds security with an included keyfob that will chime if you get too far from your iPhone. If the case is "armed" with the included app it will also sound an alarm if someone tries to take it off. Finally, you can use your iPhone to sound the keyfob so that you can find lost keys.
$65 @ Amazon
Verizon 4G LTE
Verizon's 4G LTE coverage now blankets 200 million people, and the speed allows users to use their devices in new ways.
Average speeds are rated at 5-12Mbps down and 2-5 Mbps down, but we often exceed these speeds while using our phones as a hotspot.
4G LTE makes it possible to really enjoy media streaming apps like NetFlix and Hulu Plus on the go and is even fast enough to do online gaming on your phone.
Unfortunately the Verizon 4G LTE network has experienced a number of outages that are disappointing, but it remains a great service for consumers.
Yammer
Instead of the spam filled inbox's full of frustration, Yammer offers us a private place to communicate. Essentially a private Facebook for your employees, Yammer helps remote teams gel together and communicate quickly and efficiently.
The most recent updates have delivered additional features like the ability to collaborate on documents.
Read about how Yammer has helped us cut down on email.
The service still has hiccups and the mobile apps definitely need some improvements, but Yammer has helped us stay sane in 2011, and looks to do the same in 2012.
From Free @ Yammer
Spotify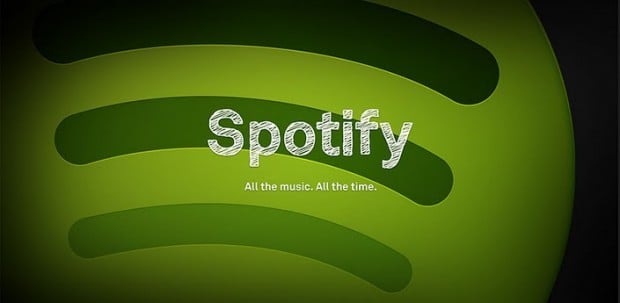 Arriving in the U.S. this year, Spotify brings millions of tracks to your computer and smartphone, and Spotify Radio gives Pandora a run for it's money.
Spotify offers free access from your computer and for $5 a month you can get rid of ads and gain unlimited streaming. The real value comes in at $9.99 a month where you get access on your smartphone and the ability to save files for offline playback, exclusive content and higher quality audio.
Unlike Pandora, you get to choose the songs and full albums you listen to, and you can create playlists. You can also see the playlists of your friends, allowing you to expand your musical horizons by tapping into your friends.
From Free @ Spotify
Onlive App and Wireless Controller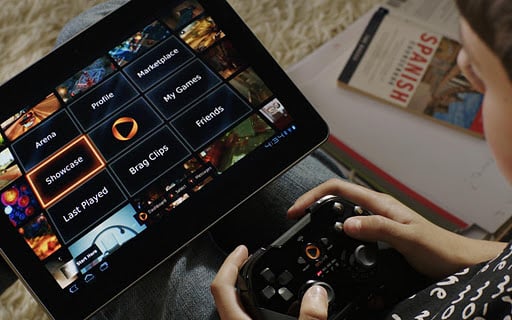 Onlive's new wireless controller for the iPad and Android devices brings real gaming to tablets and smartphones. Paired with the Onlive gaming service, which streams games to your tablet, this wireless controller puts a console quality gaming experience in your hands with games like Batman Arkham City, Assassins Creed and more.
Read about Onlive for the iPad and Android.
The controller feels good in the hand, pairs easily to Android or the iPad and takes the frustration out of tablet gaming. As an added bonus, your purchase the game once and can play it on your phone, tablet, computer and even your HDTV.
$49.99 @ Onlive
Infinity Blade II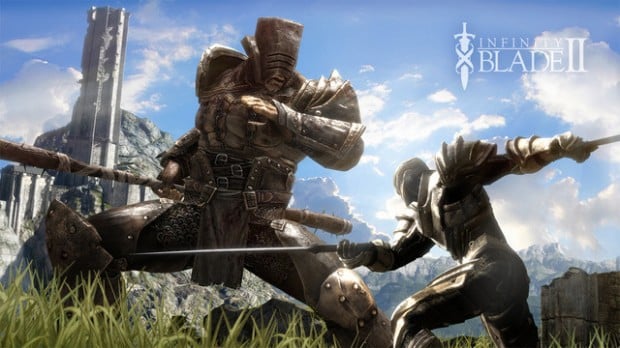 Infinity Blade II brings beautiful hack and slash game play to the iPad and iPhone, continuing the storyline of the first Infinity Blade game.
While Infinity Blade II is still a bit repetitive, this time around you have many more paths to take and enemies to fight. Add in a deeper character building portion and you'll know why Adam Mills calls Infinity Blade the Skyrim of iPad apps.
$6.99 @ iTunes
Anomaly Warzone Earth HD
If you love tower defense games like Plant vs. Zombies, but would rather go on offense, Anomaly Warzone Earth HD is the game you have been waiting for. This reverse tower defense game takes skill and planning to move your army through an alien occupied earth.
Anomaly Warzone Earth HD works on the iPad and iPhone, and is one of the funnest games of 2011.
$1.99 @ iTunes
Josh Smith, Xavier Lanier, Adam Mills and K. T. Bradford contributed to this post.