Best of CES 2020: 16 Things You'll Want to Buy This Year
Here are our picks for the best technology from CES 2020 in Las Vegas. These are the standouts after taking a look at hundreds of new products and services on the show floor. Each of the below earned Gotta Be Mobile's Best of CES 2020 Excellence Awards.
We confidently recommend all 16 of the winning products without hesitation and have them on our own wish lists. While these products range in price dramatically, all of them are great values.
The Gotta Be Mobile team congratulates everyone responsible for designing, producing and brining these stand-out products to market.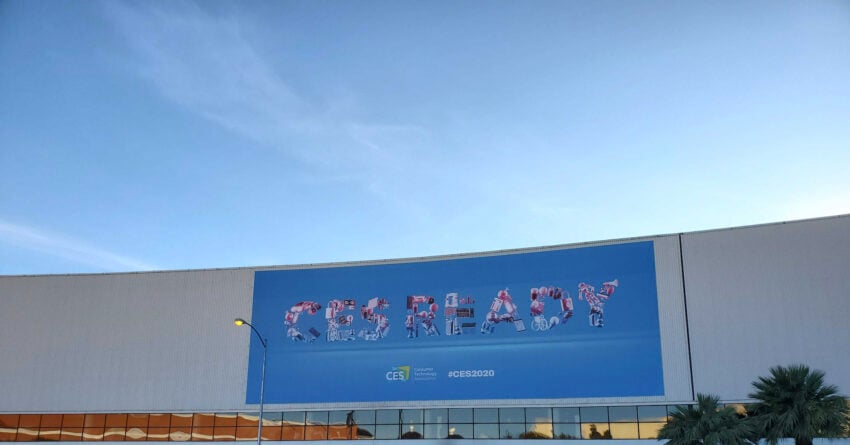 Best of CES 2020
Dell XPS 13
Lenovo X1 Fold
Arlo Pro 3 Floodlight
Razer Kishi
2020 Vizio M Series
HyperX Switch ChargePlay Clutch
LineDock 16
TCL Alto 9+ Soundbar
Samsung Galaxy Chromebook
Mophie Powerstation Go
Insta360 ONE R
Speck Presidio2
HP Envy 32 All-in-One
iFrogz Airtime Sport
Jeep Wrangler 4XE PHEV
Lenovo IdeaPad Duet Chromebook
Dell XPS 13
Dell redesigned the XPS 13, making the 2020 even slimmer and sleeker than earlier versions. The Infinity Edge Display is gorgeous and its nearly invisible bezels are one reason why Dell can cram a 13.4″ display into a laptop the size of some 11″ laptops.
Starting at $999, the new XPS 13 is a great starting point for those looking for a premium laptop.
Lenovo X1 Fold
If you've ever wondered what computers will look like in the future, just take a look at Lenovo X1 Fold. The X1 Folds set a new standard in mobile computing.
Those lucky enough to get the X1 Fold are going to turn heads every time they step into a meeting. The X1 Fold will be available later this year, starting at $2,499.
Arlo Pro 3 Floodlight
The Arlo Pro 3 Floodlight takes all the pain out of installing a floodlight camera. There are no wires, so you can put it anywhere around your home or business.
The Arlo Pro 3 Floodlight is bright, it records in 2K and it comes with all the awesome Arlo Smart features so you know if the motion is a person, animal, vehicle or a package.
Arlo's Pro 3 Floodlight arrives this spring for $249.99.
Razer Kishi
The Razer Kishi connects to your phone and allows you to play mobile games with an excellent controller. This is available for Android today, and soon for iPhone.
It's the must-have accessory for mobile gamers who love Black Desert, PUBG Mobile, Call of Duty Mobile or Fortnite. It will also be a great accessory for Project X Cloud and other streaming services.
Razer's Kishi launches in early 2020. The exact price isn't known, bur we expect it to land around $100.
2020 Vizio M Series
The 2020 Vizio M Series Quantum looks amazing and with more local dimming zones, a smarter and faster processor and the addition of an Auto Game Mode, it'll be the 4K TV that shoppers are looking to buy this year.
HyperX Switch ChargePlay Clutch
The HyperX Switch ChargePlay Clutch is an awesome Nintendo Switch battery case with a 6,000 mAh battery, a kickstand and it's more ergonomic for longer play.
You can also detach the edges and make a more comfortable controller with just the joy-cons when you want to play on a table top.
The HyperX Switch ChargePlay Clutch retails for $59.99.
LineDock 16
The Linedock 16 is an elegant USB-C dock unlike any other. Shaped and styled just like your MacBook Pro, this all-in-one is a 10 port dock, doubles your Mac battery life, not to mention expandable (and user-upgradeable) storage up to 2TB.

Linedock for the 15 and 16-inch MacBook Pro offers 3 USB-C ports, 3 USB-A ports, 2 UHS-II slots, 2 HDMI ports and passive cooling. Stop living the dongle life.
The new LineDock launches later this year.
TCL Alto 9+ Soundbar
The TCL Alto 9+ Soundbar with Ray-Danz technology and Roku integration is an amazing option to get great sound with Dolby Atmos and no need to put any satellite speakers in the living room.
This is the perfect soundbar if you want better sound and you don't have a square living room this is what you need in your home.
The TCL Alto 9+ ships sometime in the coming months.
Samsung Galaxy Chromebook
The Samsung Galaxy Chromebook might be the most beautiful laptop we've ever used, and we thought that before we saw the stunning 13.3-inch 4K display.
It combines an ultra-sleek design with powerful internals we usually only see in top-tier Windows machines.
It's Samsung's first Galaxy-branded Chromebook, which means it's high-end, packs an integrated S-Pen stylus, and won't be cheap. Coming at $999 later this year it's expensive for a Chromebook, but it sure is pretty.
The Samsung Galaxy Chromebook launches sometime later this year.
Mophie Powerstation Go
The Mophie Powerstation Go is an awesome portable charger that can charge your phone, your laptop and even jump-start your car or SUV.
There's even a wireless charger on the top. This is the perfect device to keep in your car or your bag.
You can buy the Powerstation Go through ZAGG's website right now.
Insta360 ONE R
The Insta360 One R is a fresh take on action camera. In its base form, The Insta360 One R is a $299 4K action camera, but that's just the beginning. Add a twin camera and you're ready to shoot 5.7K, 360-degree video that's stabilized flawlessly.
Insta360's software digitally erases optional selfie sticks and mounts, allowing weekend warriors to shoot seemingly impossible action shots. If you want the best image quality and low-light performance, opt for the 5.3K, one-inch sensor module for an extra $549.
Speck Presidio2
The Speck Presidio2 Cloud Armor technology offers up to 13 feet of drop protection in a slim case that looks great. Forget using a clunky case to keep your phone safe and opt for the new standard in smartphone protection.
The Speck Presidio32 launches this spring.
HP Envy 32 All-in-One
The HP Envy 32 AIO is a multimedia workhorse with a stunning 4K display, an incredibly loud Bang & Olufsen soundbar, and powerful NVIDIA graphics. The computer's design is perfect for the home office, but it will fit into any room with a modern interior.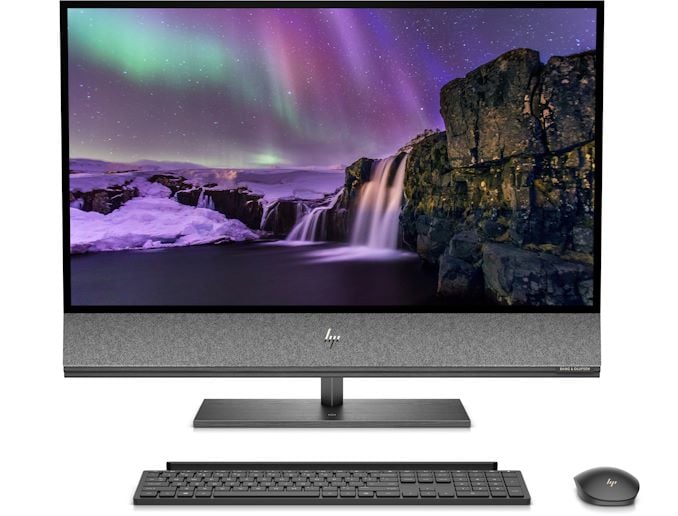 Those who have sworn off desktop PCs in favor of notebooks and tablets may just reconsider once they see the HP Envy 32 AIO in person.
You can buy the HP Envy 32 All-in-One right now. It starts at $1599.99.
iFrogz Airtime Sport
The iFrogz Airtime Sport headphones offer high need features that you'd normally pay hundreds for.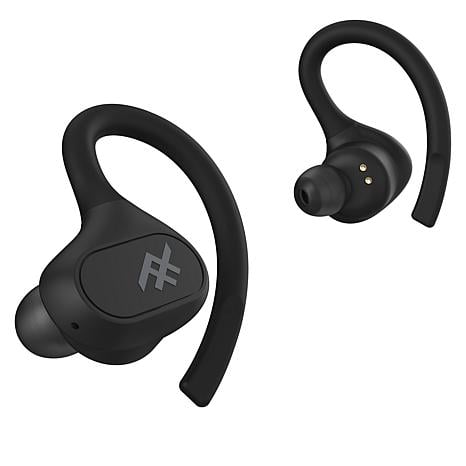 For $79.99 (or less) you get sweat proof true wireless ear buds, a wires charging case with USB-C and a workout ready design.
Jeep Wrangler 4XE PHEV
The new Jeep Wrangler 4XE plug-in hybrid vehicle offers the best of both worlds you can plug-in for what will likely be about 30 miles of range plus you're still Trail Rated you get all the Jeep Wrangler features that you know and love.
We are still waiting on final specs and performance numbers, but this is definitely an exciting addition to the Jeep lineup.
Lenovo IdeaPad Duet Chromebook
Lenovo's Duet Chromebook is a fantastic value for anyone looking for a sleek Chromebook without breaking the bank.
At just $279, the Duet Chromebook comes with a detachable keyboard and a protective cover that doubles as a kickstand. Its looks and versatility are a lot more intriguing than the boring plastic Chromebooks that are about the same price.

As an Amazon Associate I earn from qualifying purchases.