Best OnePlus 7 Pro Screen Protectors
These are the best OnePlus 7 Pro screen protectors available in 2019. The star of the show with this phone is the big 6.67-inch notchless AMOLED display, and you'll want to keep it safe and scratch-free. We'll explain the different protector types, how durable they are, and what each one has to offer.
Screen protectors for the OnePlus 7 Pro come in either a cheap film to strong tempered glass. We've found some priced under $8, which is far cheaper than the $200+ it will cost to replace a damaged display. More reputable options from popular brands cost upwards of $30.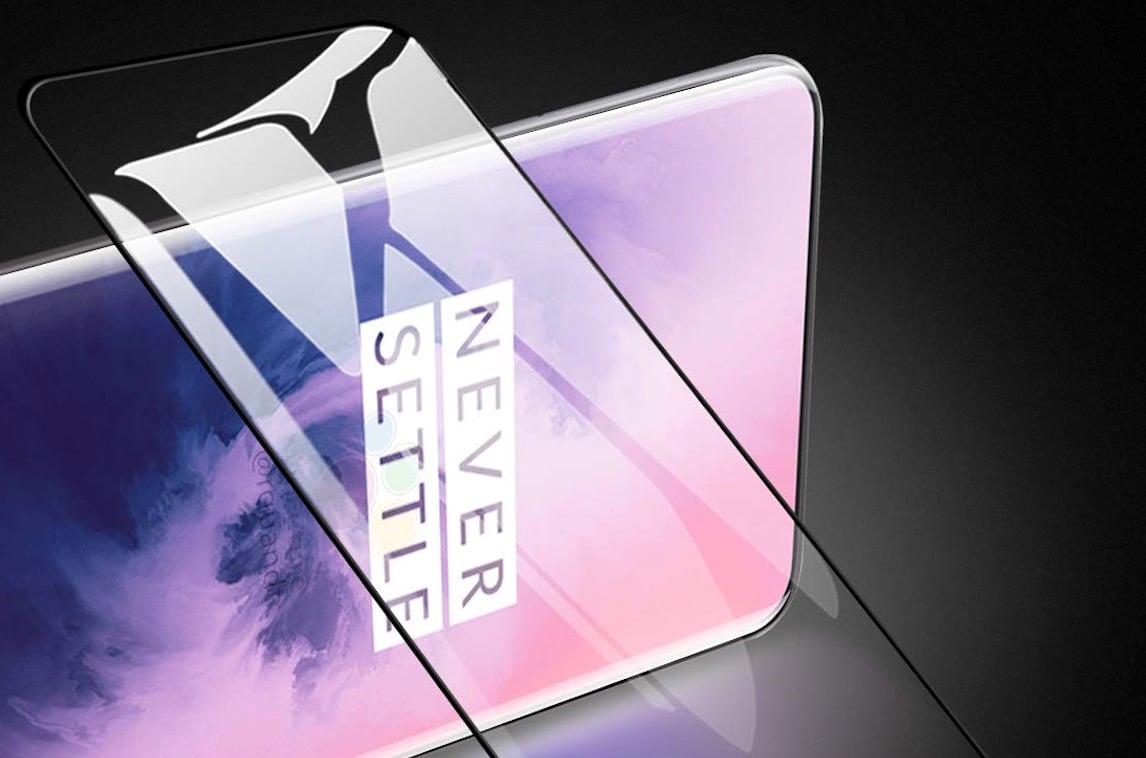 This phone has some fancy features like an in-display fingerprint scanner and curved edges. Those changes, however, make buying a OnePlus 7 Pro screen protector more difficult and more important. And while it comes with a cheap film protector pre-installed, something from our list below will be far more durable and worth the investment.
You can't have any bubbles or gaps in the screen, which is often a problem on curved edges, otherwise, you might not be able to unlock the phone. That said, we're not seeing any reports that the adhesive interferes with the in-screen fingerprint scanner, so that's good news.
With that said, even if you get a case for your OnePlus 7 Pro we still recommend a screen protector. Mainly because a case won't protect your screen from a pocket full of change, keys, dust and lint. Plus, accidents can and will happen, so be protected from all the mayhem and life's daily hazards.
In closing, these are the best protectors we've found so far. And while ZAGG, Otterbox or Tech21 don't make protectors yet, we'll keep an eye out for some big-name brands in the near future. Then, we'll add more to this list as we test what's available. Buy one today.
IVSO Tempered Glass Full-Shield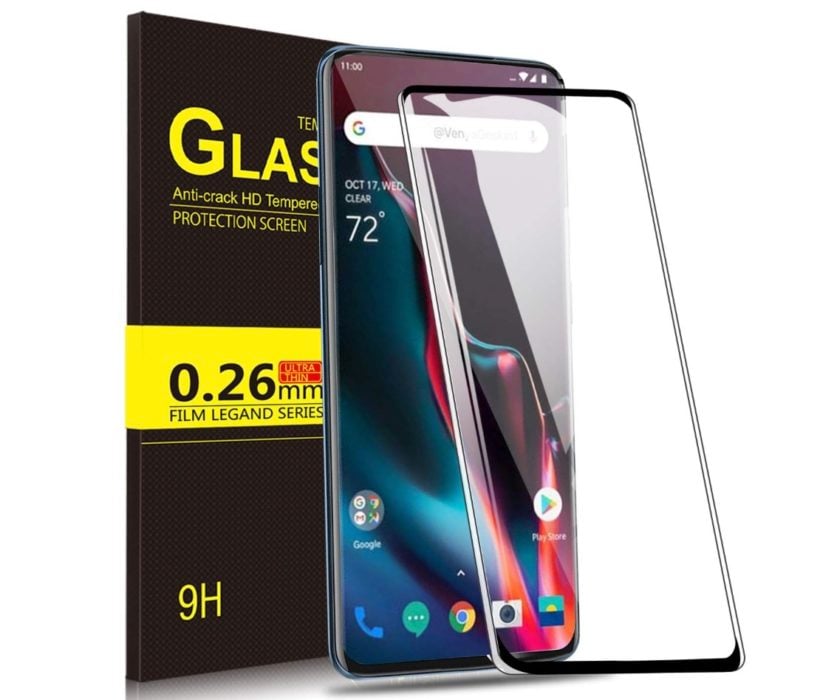 The first screen protector on our list is from IVSO, a brand that made great options for other curved screen phones like the Galaxy S9.
Tempered glass is chemically strengthened and hardened, similar to the glass that's already on the phone. So, using one of these essentially doubles the glass, ensuring the main screen is safe from accidents. If it does break or get scratched, just peel it off.
This brand uses strong glass that scores a 9H on hardness scale ratings, 99.9% clarity, and adds black bezels to the sides so it blends in with the phone. That way it doesn't look like you have a screen protector and there are no edges on the sides.