14 Best Smartphone Portable Battery Chargers
myCharge Hub 9000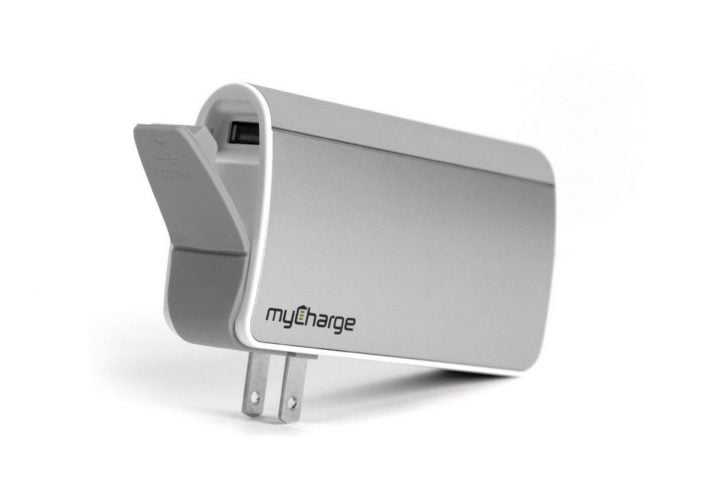 myCharge is another popular brand I've been using for years, and they make extremely good quality, rugged, durable, and long-lasting portable chargers. They are a bit more expensive than most, but feature water-resistant capabilities, built-in cables, a third USB port to bring your own longer cord, and most importantly, recharge with a wall outlet.
Instead of slowly charging the 9,000 mAh internal battery with a regular micro-USB cable we use to charge our phones, which can take over 5 hours, myCharge has 2-prong wall outlets built-in that fold out. Meaning owners can plug it right into the wall for an extremely fast charge, then have a 9,000 mAh portable battery to take while on the go. That's enough to almost charge the LG G4 three times. They also offer this same design in 3k, 6k, and the 9k shown here.

As an Amazon Associate I earn from qualifying purchases.