14 Best Smartphone Portable Battery Chargers
Aukey 10,000 mAh Portable Quick Charge Battery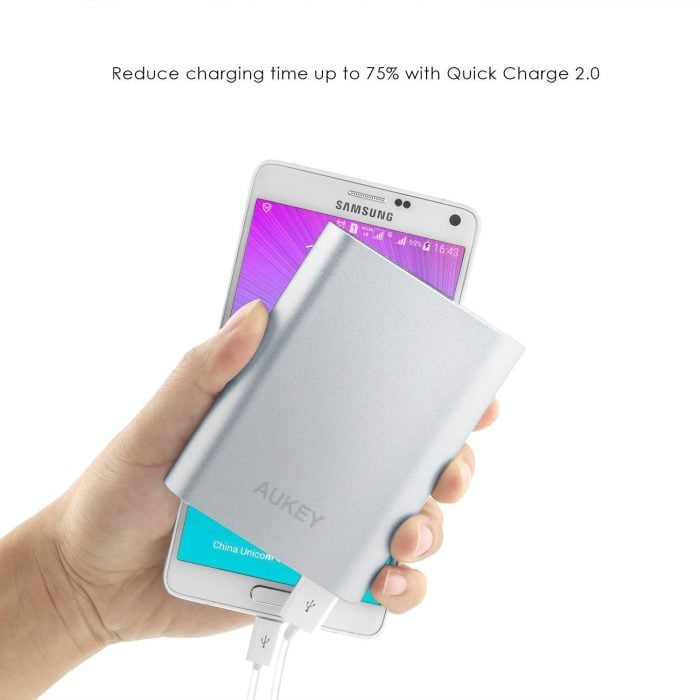 The latest battery technology is called Quick Charge 2.0 by Qualcomm. What it does is actually charges smartphones from 0-50% nearly 65% faster than traditional chargers. This is one of the highlight features of the Note 5, Galaxy S6 "Fast Charging" or the DROID Turbo 2 and it's Turbo Charger that plugs into the wall.
Aukey has added the Qualcomm 2.0 Quick Charge technology to its 10,000 mAh portable battery. Which means you can get extra battery when you need it, and quicker than most. 30 minutes on this charger will give owners nearly 50% battery life. Enough for the rest of an evening, or to get you through a busy work day.
It only has one port, which is a small downside, but the speeds make up for it. As does the price. It's only $50, but usually on sale for $29.99.

As an Amazon Associate I earn from qualifying purchases.