5 Best Quick Chargers for the Galaxy S9
These are the best quick chargers for the Galaxy S9 and Galaxy 9+. Did you know that buying the right charger makes a huge difference in how fast your Galaxy battery will recharge? Most wall plugs are far slower than the fast charger that comes in the box. Which is why we'll recommend a few fast ones below.
Samsung's Galaxy S9 and S9+ feature "Quick Charging" technology, or adaptive fast charging. This allows them to recharge much faster than your old phones from a few years ago.
Read: Top 10 Galaxy S9 Settings to Change First
However, this means getting the right charger is really important and you'll want to buy one from a reputable brand. We've found some quick chargers starting at just $13, while others from Samsung cost more but ensure safe and fast charging levels. Here's how this technology works, and a few worth buying today.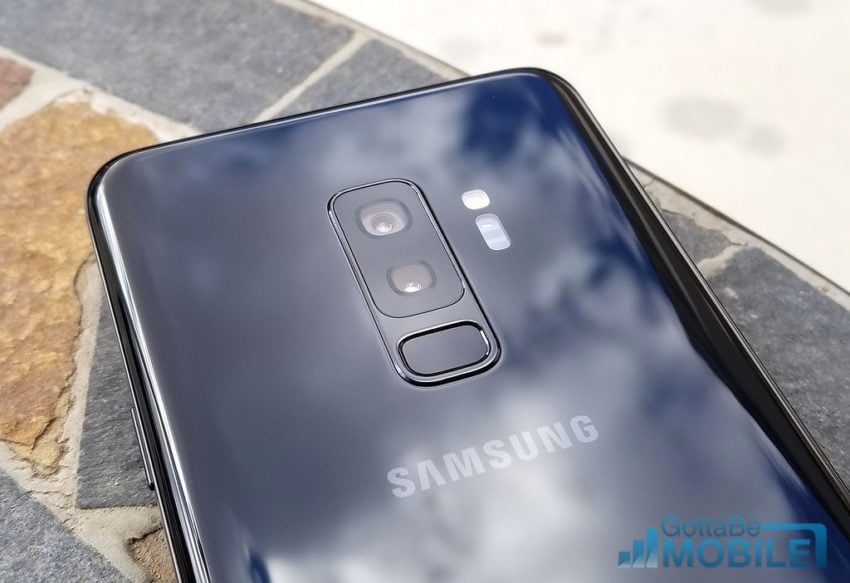 How Quick Charge Technology Works
A technology called "Qualcomm Quick Charge" was announced a few years ago, and allows smartphones to recharge faster than ever before. Instead of taking 3 hours to recharge, phones can fill up in around 80-100 minutes.
It's especially fast at the beginning, and the Galaxy S9 can go from 0-50% in around 25 minutes. That's enough battery to finish a busy day at work, or a quick top-off before you go out for the night. After 30 minutes it goes back to regular speeds (but still fast) to preserve the life of the battery cells. Here's a video of how this works on an old Motorola phone, although it works the same way on Samsung's Galaxy S9.
When you plug in the Galaxy S9 it should say "fast charging" on the bottom of the screen. You'll also see an estimate of how long it will take to fully charge to 100%. However, if you're not using the wall charger that comes in the box you won't get these speeds. If you're using an old cable or the wrong wall plug it will say "slow charging", and a pop-up may even recommend using the charger that comes in the box.
Best Quick Chargers for the Galaxy S9
Basically, not all wall chargers get created equally. Some don't deliver enough power to fast charge the Galaxy S9, and some don't support the technology at all. Now that you understand how quick charging works on the Galaxy S9 and why it's important, you'll want to pick one from our list below. These will deliver a safe and fast charge to your phone. Get one for your spare room or office, and one to take to work.
Samsung Adaptive Fast Charger with USB Type-C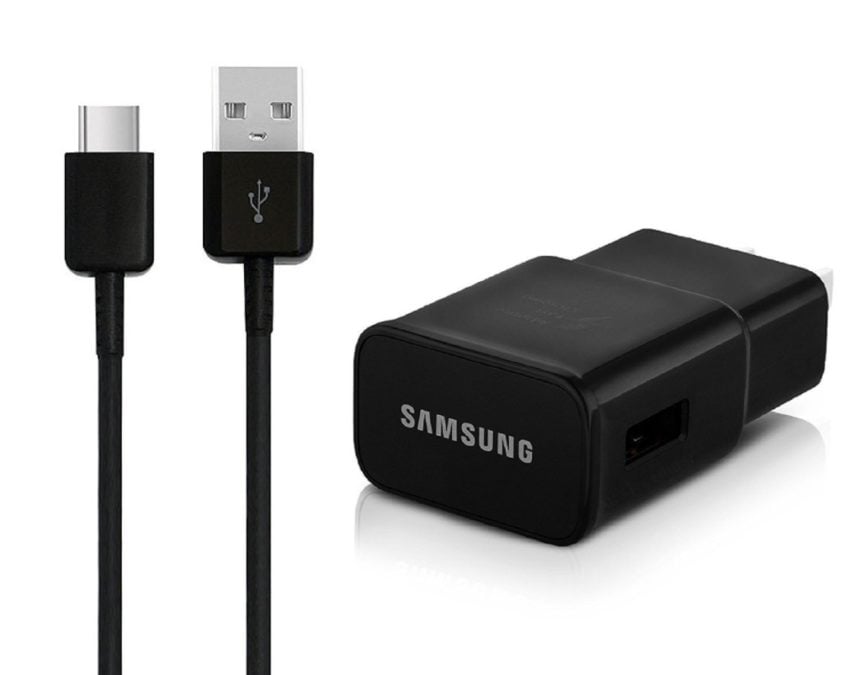 First off, we'll recommend Samsung's own charger. This is made by Samsung specifically for the Galaxy S8 or Galaxy S9. It's called an "adaptive fast charger". It's the same charger that comes in the box with most of Samsung's new smartphones.
The company sells these on its own website for over $30, but you can find it on Amazon.com for even cheaper. It also comes with an extra USB Type-C charging cable.

As an Amazon Associate I earn from qualifying purchases.