Best Portable Chargers for Phones & More (2020)
Charmast 26,800 mAh Slim Portable Charger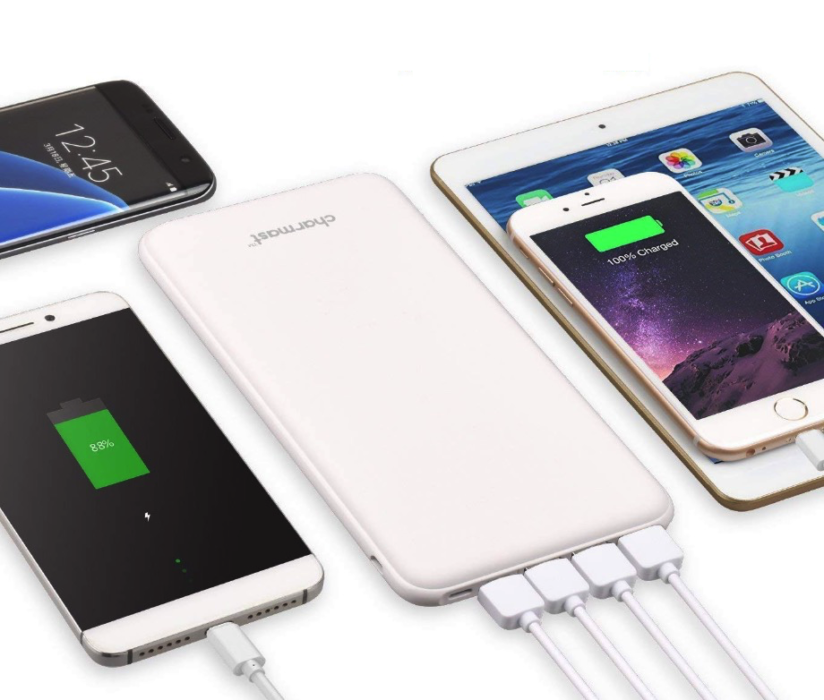 This next portable battery is somewhat of a toss-up. We didn't expect to find a nearly 27,000 mAh portable battery in a slim package for under $100, let alone under $50, but we did. Reviews are surprisingly positive on Amazon too, so give it a try with Android OR iPhone.
The Charmast 26k battery has enough juice to recharge a tablet multiple times, fully charge a Nintendo Switch, or refill a smartphone battery nearly 8-9 times. You could recharge your Galaxy S10 for an entire week with this thing.
This comes with three full-size USB ports that work with any cable you own. Then there's a USB Type-C output for fast charging (use with Android devices, Macbook, or Nintendo) and a 5th iPhone Lightning port. It's crazy.