5 Best Sprint Phones [April, 2015]
In early April, Sprint released several new flagship smartphones on its 4G LTE network. What this means is that those in the hunt for a new phone on the Now Network have some more options to consider. With that in mind, we want to help narrow things down for those in need as we take a look at the devices we think represent the best Sprint phones for April, 2015.
Last month, Samsung and HTC announced brand new flagship smartphones. Samsung announced the Galaxy S6, Galaxy S6 Edge while HTC revealed its HTC One M9. The three flagships are finally on shelves at top carriers in the United States including Sprint.
While Sprint's new additions are nice, they will almost certainly complicate things for those of you that don't keep tabs on the smartphone industry. If you walk into a Sprint store during the month of April, many of you are probably going to feel a bit intimidated. That's why we're here, to make the smartphone shopping experience easier.
Every month we are bombarded with questions from consumers, many of whom want to know about the best Sprint phones money can buy. There are a number of different devices that we could recommend, the Sprint smartphone market is full of solid choices, but we want to narrow things down a bit and take a look at what we consider to be the top five Sprint phones available.
These devices represent the devices that we'd recommend to friends and family. And while our list may differ from yours, these are the devices that Gotta Be Mobile editors have selected for recognition this month. We feel like the devices listed here deliver the best, all-around package for this month and this month alone.
With that in mind, here are the five best Sprint phones for April, 2015.
Samsung Galaxy S6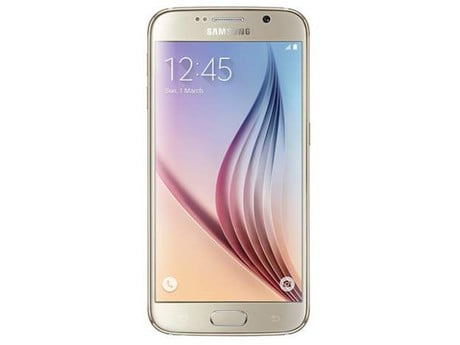 There was a lot of pressure on Samsung to deliver following its subpar offerings in 2014 and 2013. And boy, did the company deliver this year.
Sprint's Galaxy S6 is, without a doubt, one of the best Android smartphones that you can buy at the moment. It's not perfect, smartphones never are, but if you're in the hunt for a new Android device, you must take a look at the Galaxy S6 before buying a new phone on Sprint.
Samsung's brand new Galaxy S6 is loaded with features including a new design language that features glass and metal, a gorgeous Quad HD display that measures 5.1-inches, an efficient Exynos 7 octa-core processor that helps deliver solid battery life, a 16MP camera with OIS, and a toned down version of TouchWiz that's over Google's Android 5.0 Lollipop OS.
Sprint's Galaxy S6 is fairly expensive for a flagship Android but for most of you it's going to be worth every penny. Be sure to take a look at it before you buy in April.
Note: We also recommend taking a look at the Galaxy S6 Edge, the curved version of the Galaxy S6 that Sprint sells for $100 more on-contract. Some of you will probably be intrigued by the curves though we still think that the flat, regular version of the device is the one suitable for most people. Be sure to rule the Galaxy S6 Edge out before going with the regular model.