Best Tech and Gadget Gifts Under $200
Our gift guides are chock full of awesome tech, gadgets, and accessories. And I poked through all of them to find the best products under $200.
The Kindle Fire isn't the only worthwhile gadget to be had at this price point. Whether the people on your list love media, want to organize a vast photo collection, aim to get slim after the new year, or just play games all day, there's a gift for them here.
You should also check out our other Best Gifts Under guides for accessories and gadgets under $25, $50, $75, $100, and more.
Amazon Kindle Fire
The Kindle Fire wants to steal the iPad 2's thunder with its $199 price tag.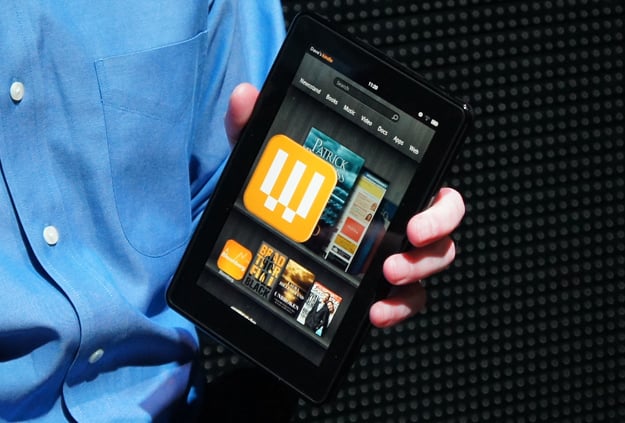 The Kindle Fire became a best-seller the moment Amazon opened up for pre-orders, making it one of the most popular devices of the season. The combination tablet, eReader, and media player is compelling thanks to its low price and the services behind it.
Now, the Kindle Fire isn't going to satisfy those who love powerful hardware. It lacks an SD card slot, Bluetooth, GPS, and a camera, has only 8GB of on-board storage, and owners won't be able to sideload apps. Your only source is the Amazon App Store. On the upside, the 7-inch IPS display is beautiful and the dual-core Texas Instruments OMAP processor should be able to handle anything you ask of the device.
Luckily, the hardware isn't the driving force behind the Kindle Fire and its intrigue.
Instead, it's the price and the services that might just compel you to pick one up. First and foremost, the Kindle Fire is a mere $199. It's Wi-Fi only, which means that you won't have to sign a contract to get that price, either.
You'll also have access to a multitude of Amazon's services including Video on Demand and instant streaming for Prime members, the cloud-based Silk web browser, over 1 million books, free cloud storage for music, books, etc, access to over 17 million songs, and Amazon Whispersync which syncs content across your devices.
It'll also have Netflix, Hulu Plus, ESPN, Facebook, and more on board at launch.
It would be a fantastic gift for those that are already avid users of Amazon's service. It would also be a nice upgrade for current Kindle owners who have been reluctant to make the transition from e-ink. — Adam
Read Our Kindle Fire Review | Find More Tablet Gifts
$199 @ [amazon_link id="B0051VVOB2″ target="_blank" container="" container_class="" ]Amazon[/amazon_link]

iPod Nano
Affordable clip on MP3 player brings Nike+ tracking to your workouts.
Apple has just released a new iPod Nano with some new software upgrades that make it the perfect workout companion and a sweet smartwatch as well as a good MP3 player.
Now the nano includes Nike+ integration to help you track your workouts without the need for a dongle and a special pair of shoes. Additionally, you can carry your music and tune into a local FM radio station for the push you need to finish a hard workout.
The iPod Nano comes with a clip to attach to your belt or pocket, or pair it with a watchband to wear around all day. There are a slew of new watch faces to compliment this function, including Mickey Mouse. — Josh
Find More Health and Fitness Gadgets
$129 (8GB) @ [amazon_link id="B002L6HE9G" target="_blank" container="" container_class="" ]Amazon[/amazon_link]

Nintendo 3DS
Game in all 3 dimensions without the need for glasses.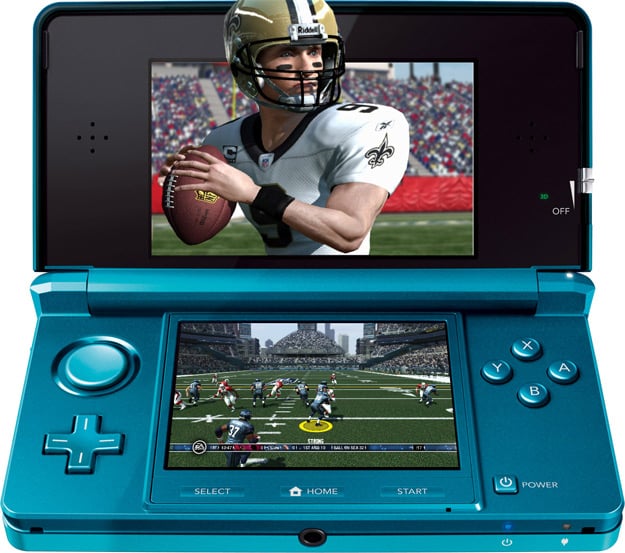 3D is one of gaming's biggest trends, but who wants to wear those funky glasses all the time? With the Nintendo 3dS, kids can enjoy games with depth and eye-popping action sans glasses. And with the 3D camera on the back, kids can record their own extra dimensional movies as well.
For those parents worried about what 3D might do to young eyes, the 3DS has a slider on the side that allows kids (or parents) to adjust the 3D depth or turn it off completely.
Aside from this feature, the 3DS is one sweet gaming system. New to this model is an analog joystick pad for finer control in games in addition to the traditional directional pad below it. The 3DS has an accelerometer and a gyroscope, which can be utilized in gameplay — so wrenching the 3DS around really will help Mario make that jump! Well, maybe. Via Wi-Fi, it can form local area networks with other devices of its kind for multiplayer games and avatar interactions.
The 3D cameras on the back aren't just for taking 3D pictures and movies, but for playing augmented reality games. A front-facing camera is on board, too, for taking self-portraits and other fun activities.
Since it's backwards-compatible with Nintendo DS and DSi games, you won't have to buy a whole new library for a whole new device. Older games just won't be in 3D. — K. T.
Find More Tech Toys and Gadgets For Toddlers, Kids, and Tweens

Adobe Photoshop Lightroom
A good photo manipulation and organization app that works on Windows and Mac.
What Aperture does for a Mac user, Lightroom does for both Mac and Windows users. This tool makes a great companion to Photoshop. You can do most of your photo correction work in Lightroom. You can also share images with others by posting to websites and social networks. The printing features are second to none.
My only complaint with Lightroom is the large library size it creates on your hard drive. If you have a limited drive on a laptop and a huge library, you will need an external drive since the Lightroom library can be pretty big.
I love Lightroom's photo organizing features. You can rate and tag photos and quickly find them. I've used this app to do basic editing and all of my organizing and opened in Photoshop only when necessary for more advanced features. — Kevin
$149.99 @ [amazon_link id="B003739DVY" target="_blank" container="" container_class="" ]Amazon[/amazon_link]

WiThings WiFi Scale
This scale has built in WiFi to report your weight to a variety of services and apps.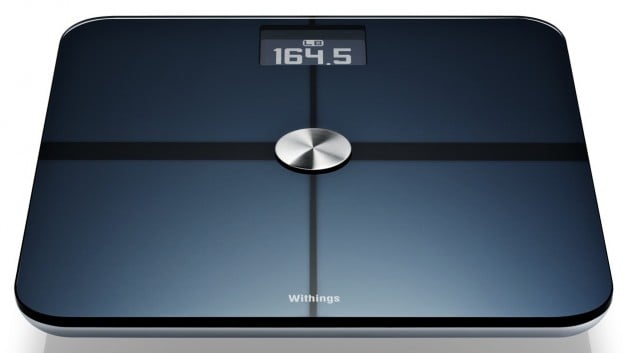 You won't insult your recipient with this magnificent scale. In addition to accurately gathering your weight, fat mass and lean mass, the Withings scale displays your BMI and uploads this data to the web for tracking.
You can even share this data with a number of apps and services so that you can make it a part of a total fitness tracking solution. The scale supports up to 8 users, so the whole family can track their progress.
This is perhaps the only scale you'll be able to give as a gift without first putting on your running shoes. — Josh
Find More Health and Fitness Gadgets
$159 @ [amazon_link id="B002JE2PSA" target="_blank" container="" container_class="" ]Amazon[/amazon_link]

Apple iPhone 4S
iPhone 3GS and even iPhone 4 owners will want the new Apple flagship phone.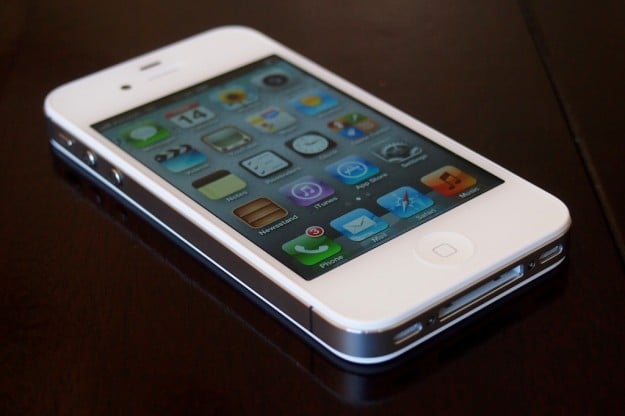 If you're eligible for an upgrade at a reasonable price, the new iPhone 4S is a great device to get as a gift. The dual-core phone offers fast performance and has excellent gaming chops, giving you plenty of options beyond Angry Birds. The improved 8MP camera on the back can completely replace most point and shoots. Plus you'll get 1080p video capture for HD movie making.
On top of the hardware improvements, the iPhone 4S also includes Siri, a digital personal assistant that can create reminders, send emails, take dictation, and open apps, all via voice command.
iOS 5 brings in other goodies, including the ability to mirror the iPhone to an HDTV via Apple TV and iCloud syncing of your documents, photos, and music.
Now that the iPhone is available on most major carriers, you can choose the best network for your area. — Kevin
Find The Top Smartphones You Should Have on Your Holiday Wishlist
$199 @ Apple, AT&T, Verizon Wireless, Sprint, and C Sprite


As an Amazon Associate I earn from qualifying purchases.