Best Tech and Gadget Gifts Under $25
Holiday shopping doesn't have to completely drain your bank account this year. There are plenty of gifts to give that don't cost much, yet will still bring a smile to the recipient's face.
We gathered together the best gadgets and accessories from all of our 2011 Gift Guides that cost less than $25.
Whether you're shopping for kids or adults, iPhone owners or Android tablet aficionados, laptop luggers or shutterbugs, there's a thoughtful gift here for everyone.
Breffo Spiderpodium
The perfect universal smartphone podium

The Spiderpodium is the most versatile smartphone accessory I've seen. My favorite use is to hook it to my car vents and keep any Android phone I have on the dash for navigation and to keep media playback handy. I have used it with every phone I have reviewed, and no matter the size this 8 legged wonder works great.
You can also use it to strap your smartphone to a chair, as a tripod for taking pictures, or to get the right angle while watching a movie. Seriously, this is an awesome smartphone accessory, and it is affordable too. — Josh
Read Our Breffo SpiderPodium Review | Find More Android and iPhone Accessories

Fisher-Price Laugh & Learn Apptivity Case
Protect your iPhone from your toddler.
This makes a great gift for parents with babies or toddlers. It's well known that little ones are just as attracted to shiny objects as adults, so it's no surprise that the iPhone appeals to both. But once you hand over your precious smartphone to quell the begging and crying, you're almost guaranteed to get it back in less than pristine condition.
For parents who can't say no, the Apptivity Case from Fisher-Price will make saying yes much less painful.
Appropriate for kids as young as 6 months, the Apptivity Case places the iPhone or iPod touch at the center of a kid-safe plastic toy, protecting it from drool, peanut butter, and even minor drops. Kids won't be able to press any of the buttons, including the Home one, so you can keep them in the apps appropriate to their age. Fisher-Price even has some free apps in the Store for young kids that will keep them entertained.
When the iPhone isn't in the case, wee ones will still have the mirror on the back and the teething rings on the side to occupy their minds.
Though designed for the iPhone and iPod, any phone or similar device with roughly the same dimensions should fit. — K. T.
Find More Tech Toys and Gadgets For Toddlers, Kids, and Tweens
$14.99 @ [amazon_link id="B004UU9W78″ target="_blank" container="" container_class="" ]Amazon[/amazon_link]

Aponyo Click Stylus
A sweet stylus for your tablet.
Although many think Steve Jobs was correct when he denounced the stylus, there are artists and note takers who are constantly on the look for a good capacitive stylus that works with tablets like the iPad 2 and Android slates.
Leading the pack in my view is the Aponyo Click Stylus. It has a retractable tip and, instead of the typical rubbery material, the tip is constructed with a conductive fabric that almost looks like a wire mesh. Aponyo also makes other models as well including the Flip and the Mini. — Warner
Read Our Review of the Aponyo Click and Flip Stylus | Find More iPad and Android Tablet Accessories
$17.95 @ [amazon_link id="B005OCS7JU" target="_blank" container="" container_class="" ]Amazon[/amazon_link]

Gelaskins Custom Photo Covers
Scratch protection and personalized covers.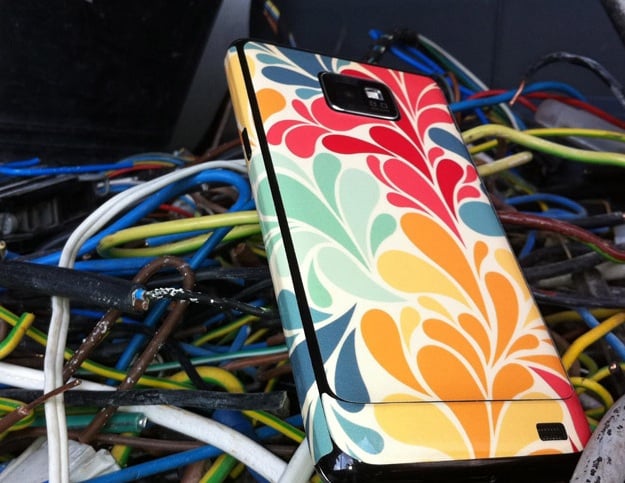 Gelaskins are my favorite form of minimal protection. Since you can add your own photo in addition to choosing from dozens of pre-made skins, they also a great personalized gifts. I gave my wife a skin with her Toy Poodle's picture on it for Christmas last year and it was a huge hit.
You can upload your own photos or, if you prefer, pick from a number of great looking designs, photos and licensed images from Frank Miller and other comics. The choices are broad and impressive.
There are a wide range of covers for mobile electronics from smartphones to tablets to laptops to handheld games to eReaders. You can take these skins off without leaving any residue and they can be reapplied if you need to clean your device. — Josh
Find More iPhone and Android Smartphone Accessories

JOYSTICK-IT
Bring the arcade to your tablet.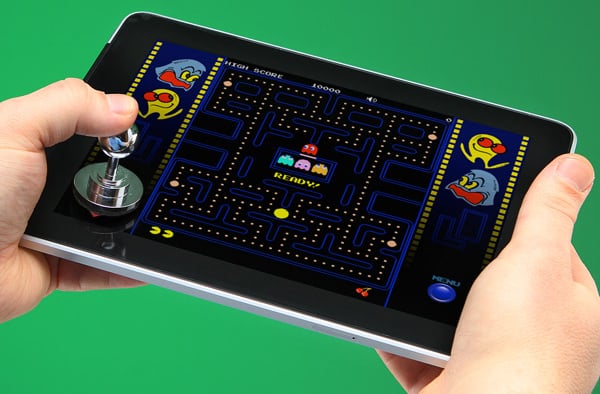 Bring some old-school arcade charm to your tablet. The JOYSTICK-IT is the perfect gaming and traveling companion. This little accessory has a suction cup on the bottom and capacitive contacts around that. Just stick it on over the on-screen joystick in games like Pac-Man and Frogger and flick your way to a high score. — K. T.
Find More iPad Gaming Accessories

iHome iHM60 speakers
Small, loud and portable
The iHome IHM60 speakers come in a variety of colors, but these aren't just small speakers with loud looks; they also deliver a quality sound in a small package.
When you aren't using them, you can push the top and bottom together for storage. And you don't need power at hand to use them. After you charge the battery with the included USB cable, you just turn them on and plug into any 3.5mm headphone jack to start listening.
With the speaker open, you get a good amount of sound that beats your phone's built-in speakers any day of the week. — Josh
Find More iPhone and Android Smartphone Accessories

SanDisk Extreme Pro SD Memory Card
Shutterbugs can always use a speedy card for their pictures.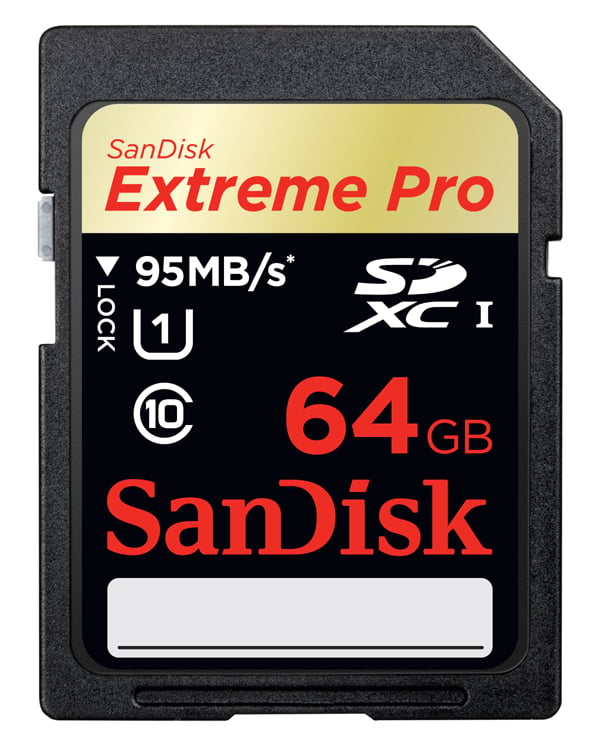 The SanDisk 64GB ExtremePro SDXC card is a crazy fast class ten card with a huge amount of storage. You can go that route for about $200 from a photo store. However, you don't need to go that high-end. Just find a good class 6 or higher 4GB card for a low-cost gift. I prefer to use a bunch of 4GB cards because that way if I lose one or one goes bad, I don't lose all my photos on a vacation or shooting trip. — Kevin
Find More Photography Accessories