Best Tech and Gadget Gifts Under $250
Maybe the prospect of spending $250 or more on a gift scares you.
Or maybe you feel like spending less than $200 on a gift is a little on the cheap side.
If that's the case, you have come to the right place.
Whether you're searching for a new camera for the photographer in your family, a new mp3 player for your child or looking to get your girlfriend a new tablet that doesn't break the bank, we've got you covered.
Here are five gifts that will fit your budget if it currently sits in the $200-$250 range.
Canon PowerShot ELPH 310 HS
Offers nice image quality in an ultra-compact pocketable camera with high ISO, burst mode for sports, and Super Slow Motion video recording.
The ELPH 310 HS is for people who want a simple camera with the ability to take nice photos even in lower light for a good price. HS stands for high sensitivity, and it is Canon's way of trying to help you get good pictures in both bright light and lower light.
It also fits those who want to take good pictures, don't want to spend a huge amount of money and also don't want to go to photography school just to get snapshots, vacation photos and some nice videos. If you shoot indoors, have young children or pets and want something small, this camera is a good fit. – Kevin
Find More Point and Shoot Cameras

Samsung Galaxy Player 4.0
A great alternative to the iPad touch.
Many kids will ask for the iPod touch, no doubt, but the Galaxy Player can be a better choice for many. It runs on Android 2.3 (Gingerbread) and offers pretty much the same features as a smartphone — access to the Android Market, Wi-Fi and Bluetooth connectivity, front and rear cameras, plus music and video playback — minus the phone and the carrier contract.
Though it's not a phone, it will make video and voice calls via Fring, Google Talk, and Skype. If you add a free Google Voice account to their Google account, they can text with friends from the Galaxy Player for free. – K.T.
Find More Gifts for Tweens

MOTOACTV
Strap on this smart watch to track fitness, listen to music and get smartphone notifications.
The MOTOACTV is smart watch that includes an MP3 player, fitness tracking, and even pulls in notifications from your Android phone. If you are looking for a great gift that will make any Android user smile or excite the fitness nut in your family, the MOTOACTV is it.
This device includes a heart rate monitor and GPS to track your workouts, and is designed to handle the sweat that comes with getting fit. The watch can track your running and walking workouts, connect to fitness equipment with ANT+ sensor,s and even works on your bike workouts.
The MOTOACTV stores 8GB or 16GB of music locally, has an FM radio, and allows you to answer calls with the included headphones, as well as view texts when paired with your Android smartphone. – Josh
Find More Health and Fitness Gadgets

Nook Tablet
Will this cool off Amazon's Fire? It's possible.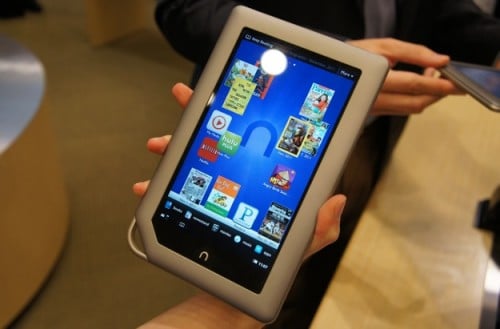 If you want to give your tween a tablet but don't want to spend $499, don't go to the other extreme and buy some random tablet just because it's inexpensive. Crappy tablets — craplets, I like to call them — aren't a great gift for anyone of any age and will just end up under the couch with the other forgotten or unwanted toys.
Instead, go for an inexpensive but awesome slate like the Nook Tablet. Barnes & Noble's newest device is an eReader, Android tablet and entertainment machine all rolled into one. Since the Nook doesn't have the full feature set of an iPad or Android tablet — no cameras, Bluetooth, 3G connectivity, HDMI output, etc. — it sells for a reasonable price. However, the features it does have are pretty sweet. – K.T.
Read Our Review of the Nook Tablet | Find More Tablets and Android Accessories

PlayStation 3
Blu-ray player? Check. Fun without the nickel and diming? You bet.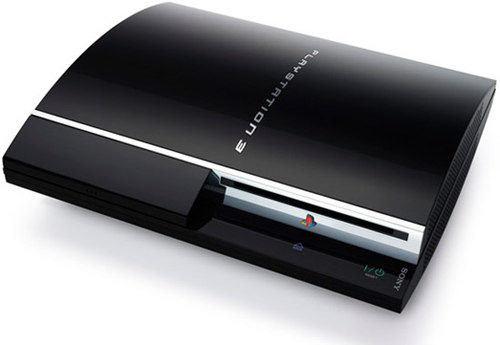 The PlayStation 3 is a great choice for it's built-in Blu-ray player alone, but there is much more. With the PS3, you have a nice lineup of exclusive games, built in WiFi, large internal storage, and some of the best graphics on the market. Sony doesn't nickle and dime you with membership fees like the other big console maker. – Chris
Find more Gifts for Console Gamers