Best Tech and Gadget Gifts Under $300
With holiday shopping in full swing, you are no doubt feeling the pressure to get your shopping list finished as fast as possible.
We've been sharing a number of Gift Guides to help you shop for all kinds of recipients from iPhone to Android and gaming to reading.
Here are some of our favorite holiday gadget gifts for 2011 that are under $300. This list is obviously reserved for someone with a bit of extra cash, or for that really special person on your list.
So, take a few minutes to peruse the best gifts you can get for around $300.
Canon Pixma MG8220 All-in-One Inkjet Printer
Print your masterpieces in a rich color for a decent price.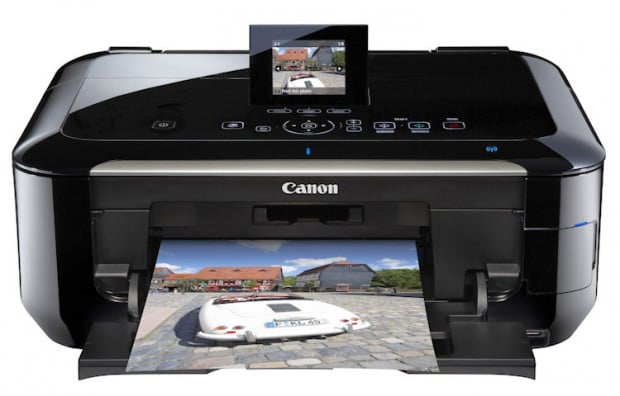 The Canon Pixma MG8220 is a good all-in-one printer that lets you do a lot of things including print your pictures, scan old photos to fix things like tears or blemishes, and scan old negatives from your pre-digital days. I have the older model (8210) and have been able to print some really good pictures from my Nikon and my iPhone.
Print photos up to 9600 x 2400 dpi on photo paper ranging from borderless 4 x 6 prints up to 8.5 x 14. Canon says it will print 12.5 pages/minute in black-and-white or 9.3 for color. Printing full color photos on glossy paper takes me much longer, but the results are excellent.
The Pixma MG8220 uses 5 color printing with a larger volume black cartridge for those non-photographic print jobs. It doesn't suck ink as fast as my previous all-in-on, an Epson Artisan 800, but like all inkjets you will want to have a spare set of cartridges on hand.
This printer does have an optional Bluetooth adapter so you can connect to your laptop or your smartphone. It has wired and wireless networking built into the printer as well as USB.
The touch controls make configuring the printer easy. And as I said, it has a built-in film adapter letting you scan your 35mm negatives and slides. The included software takes frames from your HD camera and prints that frame as a photo. The last feature works, but the resulting images are just okay. You can also print on special CDs and DVDs, something my older version of this model doesn't do.
For the office setting the auto-duplexing features lets you save money by printing text or light graphical documents on both sides of the paper without having to turn the paper over yourself. — Kevin
$253 @ [amazon_link id="B005GOPXYS" target="_blank" container="" container_class="" ]Amazon[/amazon_link]

Samsung NC110
A budget netbook that's just right for basic tasks.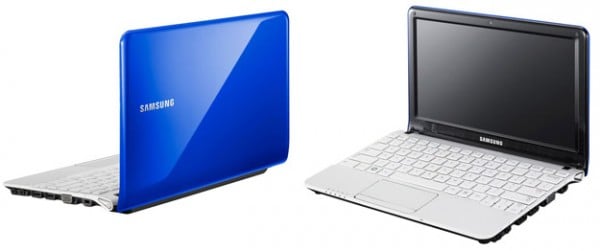 Netbooks make great gifts for people who don't need high-level performance but do need to be productive with their small, portable machine. The Samsung NC110 has a single-core Intel Atom processor inside, so it's not going to serve well as a main computer. It can handle basic tasks, making it a great companion for writers, young students, and non-business travelers.
To go with it's low price, the NC110 is basic, yet functional. The design is attractive though it lacks flair, the keyboard and touchpad are comfortable, and it comes with the standard array of ports. The 10-inch matte display actually works out in the sun. And audio quality is decent for a netbook.
It will last over 7 hours on a charge with normal usage, which should translate to all day for most people.
Pertinent Specs: 10.1-inch display, 1024 x 600 resolution, 1.6GHz Intel Atom N455 single-core processor, 250GB hard drive, webcam, 1GB RAM , and Intel GMA 3150 graphics — K.T.
$269 @ B&H
Xbox 360 4GB Console with Kinect
Grab this fun and movement filled console bundle for an active gaming experience.
The  Xbox 360 4GB Console with Kinect brings an awesome library of games to your living room and the Kinect add on will get you and your family up and moving while you play fun games that rely on your actual motion to guide your characters through many fun games.
You can also grab the standard controller to play games suitable for all ages from Lego adventures to Modern Warfare 3 and Skyrim.

Sonos PLAY:3
Wireless HiFi with access to Pandora, Radio, Rhapsody and many more web services.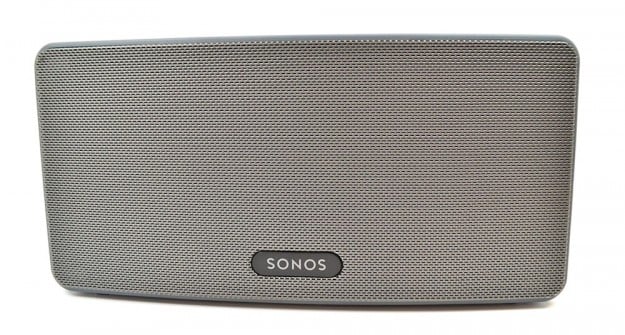 My favorite speaker solution is the Sonos PLAY:3. This wireless HiFi system is the most expensive of the bunch at $299 + $50 for a wireless bridge, but it is so worth it. You can add multiple speakers to your home to create zones. You can link the speakers to play the same music or programming throughout your house, or play Heavy D in one room and Mozart in another. All you need to bring sound to a room is a free power plug.
The Android app allows you to control the speaker playback and volume, giving you control of your entire home audio at any time. The killer part of this is that you can tap into Pandora, Rhapsody, podcasts, local radio and so much more from the free Sonos app.
You can also control these speakers with your iPhone, iPad, computer and Android tablet. For more, read our Sonos PLAY:3 Review. — Josh
$299 @ Amazon | Wireless Bridge $50 @ Amazon

iHome iW1 Air Play Wireless Audio System with Rechargeable Battery
Play music or audio wireless from your iPhone or other AirPlay compatible devices with the iHome iW1 AirPlay system.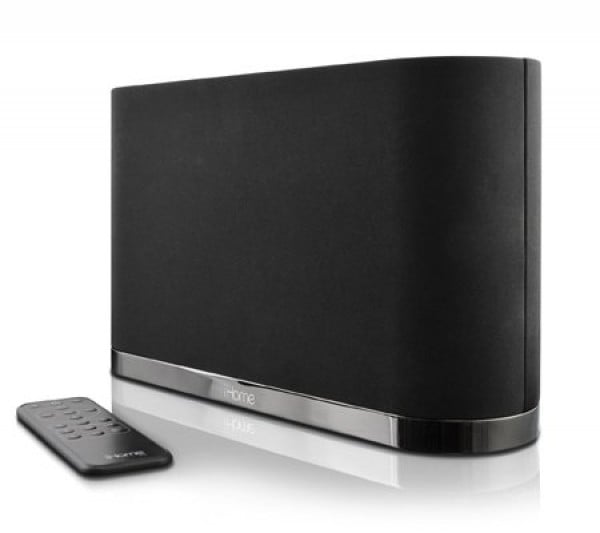 For serious music fans, the iHome iW1 will let you enjoy your music wirelessly thanks to Apple's AirPlay Wi-Fi technology built into iPhones, iPod Touches and iTunes. Stream music through a Wi-Fi network to the speakers.
The included remote lets you control the music on the iPhone, and the auxiliary input lets you also enjoy music from a CD player or an Android device. It has a USB port and included iPhone charging cable, so you don't have to drain your battery.
Speaking of batteries, this speaker system will travel with you thanks to the built-in battery that gives truly wireless audio. The speaker system weighs 6 lbs, which means it is more like a boombox than a transistor radio.
At $300 the speakers aren't cheap, but I haven't seen AirPlay speakers that are. I have used a number of iHome audio accessories and haven't been disappointed. — Kevin
$299.99 @ [amazon_link id="B005XTBWQY" target="_blank" container="" container_class="" ]Amazon[/amazon_link]

Olympus SZ-30MR
Shoot simultaneous HD video and full resolution still images at an amazingly high zoom range.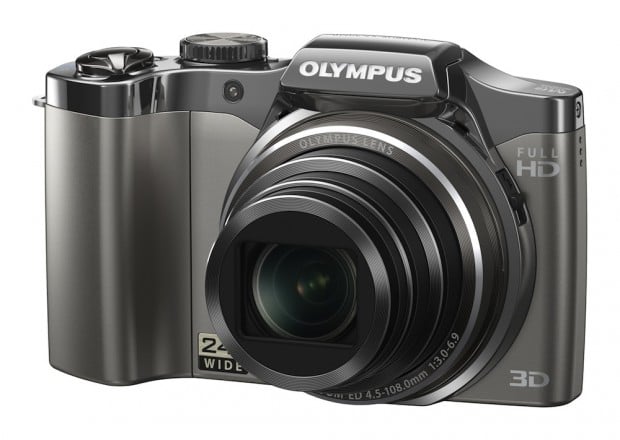 This one barely makes our "under 300" moniker, and only at the right reseller, but it's just so cool we had to sneak it into the roundup. After all, this camera not only takes 16MP images and 1080p video, but it does it at the same time. Start your video recording and if you see  a scene you want saved as a still image, just snap it without stopping the video recording.
The camera adds a bunch of other cool features, like a panoramic mode, fast 9fps continuous shooting at full resolution and a 3D photo mode which takes two pictures and using the magic of math puts them together into a 3D picture.
The Magic Art Filters lets you get a little creative transforming your shots into artistic images right in the camera. They work on the videos too. The filters are …
Pop Art – vivid 1960s Pop art
Pin Hole – darker edges for focus on center
Fish-Eye – makes it look like it was shot with a super wide-angle lens
Soft Focus – for that soft focus image like glamour shots
Drawing – turns image into a drawing
Watercolor – like a painting
Sparkle – twinkling light flair
Punk – two-tone images in a "rock-and-roll spirit" (from Olympus press release)
For sports shots there's a continuous auto-focus mode. You also have a lot of hand-holding for beginning photographers. All of this makes me drool, so I thought you'd like to consider this for yourself or someone who wants a little more than a compact point and shoot camera but still doesn't want to go all out with a high-end compact or DSLR camera. — Kevin
Here's a sample from an Olympus customer posted on the company's website: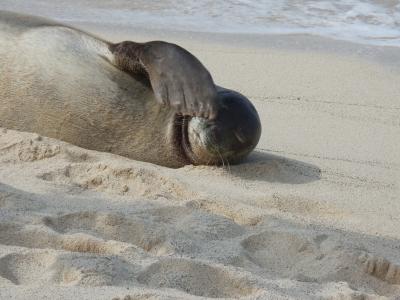 And below you can watch a sample video:


As an Amazon Associate I earn from qualifying purchases.