Best Tech and Gadget Gifts Under $75
Holiday shopping is hard enough without having to worry about exceeding your budget. Our 2011 Gift Guides have plenty of presents that won't break the bank. But if you don't feel like combing through them all, we've made it easy for you to find gadgets and accessories within your financial limits.
Below are our favorites that cost under $75, but don't forget to check out great gifts under $50 and $25 as well.
Whether you're shopping for a gamer, photography buff, or tablet owner, we have you covered.
Wi-Fli RC Helicopter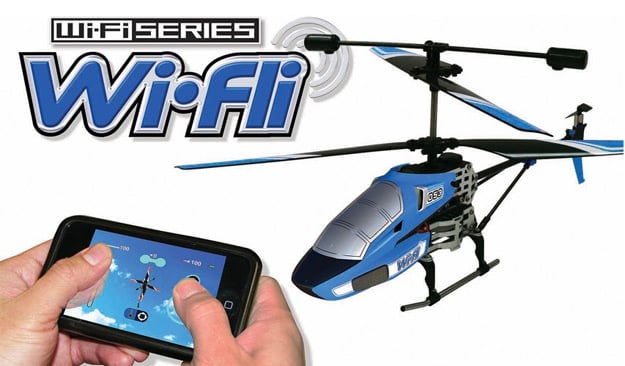 RC vehicles are still a favorite amongst older kids, if not their parents, but recently this old idea gained a new twist: control via smartphone apps. The Wi-Fli RC Helicopter doesn't come with a controller. Instead, it connects to iOS or Android devices via Wi-Fi and kids can utilize a free app to zoom it around the backyard or the living room (probably the backyard…).
You don't need to be within range of a Wi-Fi router for this to work. The helicopter itself generates a Wi-Fi hotspot so a smartphone or tablet can connect directly. That means kids can fly it around even in the deepest woods (which may be the safest place).
The app utilizes the device's accelerometer and multitouch surface for steering and controlling. Once your kids get the hang of it, they'll be playing at rescue missions in no time.
Find More Tech Toys and Gadgets For Toddlers, Kids, and Tweens

Call of Duty: Modern Warfare 3
The ultimate first person shooter returns.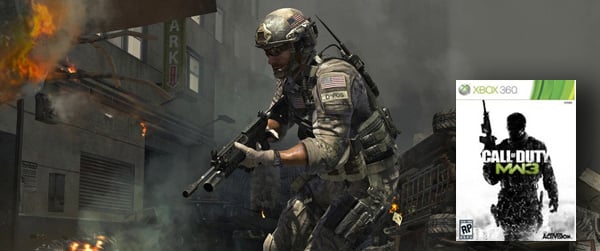 Modern Warfare is one of the best selling first person shooters (FPS) of all time, and this sequel became the biggest game launch ever. MW3 features multiplayer gameplay, 2 player co-op, plus new weapons and play modes. It will also integrate with the Call of Duty Elite online service to extend gameplay beyond the campaigns included in the game. If the serious gamer on your list doesn't have this yet, they will love you for gifting it.
Available on Xbox, PS3, Wii, Nintendo DS, and PC.
$29.99 – $59.99 @ [amazon_link id="B0060CSORI" target="_blank" container="" container_class="" ]Amazon[/amazon_link]

Logitech Keyboard for Android or iPad
Up your tablet's productivity.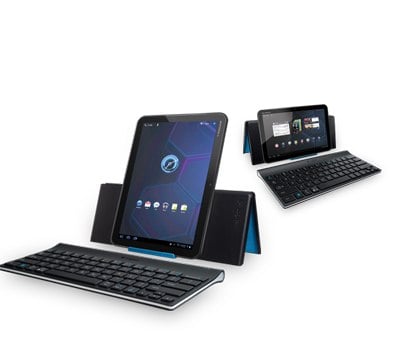 This Bluetooth keyboard makes a great gift for anyone with an iPad or (Honeycomb) Android tablet. It's lightweight and comes with a carrying case that doubles as a tablet stand, so you'll always have a place to rest your slate. The keys have decent tactile feedback, so you can get up to normal typing speed right away.
Read Our Review of the Logitech Tablet Keyboard | Find More iPad and Android Tablet Accessories
Android: $63 @ [amazon_link id="B0054L8N7M" target="_blank" container="" container_class="" ]Amazon[/amazon_link] | iPad: $59 @ [amazon_link id="B0054L8MR8″ target="_blank" container="" container_class="" ]Amazon[/amazon_link]

LowePro CompuDaypack Laptop Camera Bag
Carry your laptop and DSLR with all your accessories in one convenient backpack.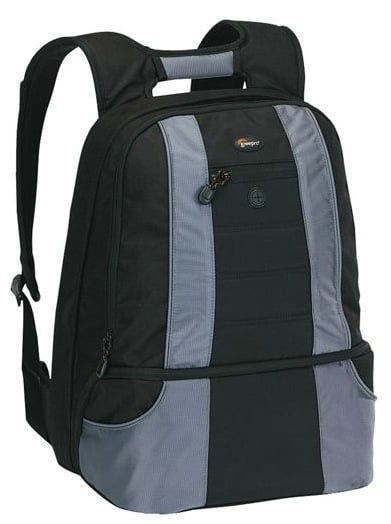 Digital photography just about requires a computer today and many shooters like to keep their laptop nearby. This backpack computer/camera bag will carry both. The top half has two large pockets, one for a laptop up to 15 inches in size and another for accessories. I have one of these and I carry my MacBook and my iPad in the computer pocket as well as my charger and accessories in the other pocket. It has plenty of smaller pockets inside the larger front accessory pocket. Another tiny pocket towards the top holds small items like extra flash cards or a filter or two.
The bottom half unzips to reveal a padded spot for your DSLR and possibly a lens or two. The dividers have velcro so you can customize the layout. I stash my Nikon D3100 with the kit lens attached, a 55-200mm zoom lens and my flash snugly in the pack. Two small open pockets flank both sides of the camera pocket for other accessories or for a smartphone.
The sturdy straps have some padding for comfort. I've been using this bag for a few months now and love it. — Kevin
Find More Photography Accessories