Bing to be Preferred Search and Map Provider for BlackBerry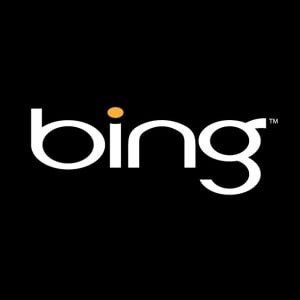 Today at RIM's BlackBerry World, Microsoft CEO Steve Ballmer announced that Bing will be the first name in search on RIM's BlackBerry devices, including the Playbook tablet. This places Microsoft Bing on top of rival Google on yet another major smartphone brand, adding more fuel to the mobile search fire.
The deal isn't just about pulling up web search results and map locations. In their official statement, Microsoft emphasizes the importance of gathering data via smartphone sensors to "provide real-time access to information to help people quickly complete tasks on the go." As Apple and Google are already showing, information gathering is a major battleground in the smartphone war. Whoever can gather, sort and serve that data best will hold a major advantage.
While RIM's market share is on the decline, they still hold a big chunk of the market and have a loyal following, so this is a big win for Microsoft. Coupled with their deal with Nokia, this gives Bing premium placement on two giants of the phone industry. That's in addition to their deal for preferred placement on Verizon phones (including Android phones). Slowly but steadily, Microsoft is buying their way into the top spot of mobile search. If they can seal a long-rumored deal with Apple for iPhone, they could potentially eclipse Google.
Of course, except for the Nokia deal, these arrangements only give Bing "preferred" and/or default placement as the search provider. Users are free to change search engines if they wish. But let's not forget how default status led to Internet Explorer becoming the top web browser. I believe Microsoft's strategy is to repeat that success. It will be interesting to see how that pans out.
Hat tip to BGR