Black Ops 3 Tips for Busy People
Check the Black Ops 3 Server Status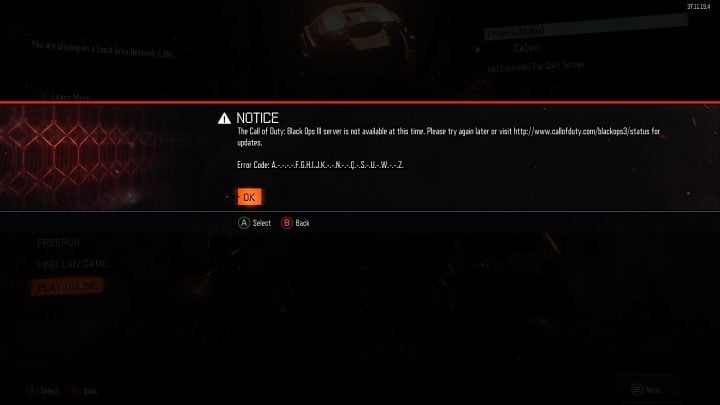 If you plan to play Call of Duty: Black Ops 3 when you get home, check the server status online or run a search on Twitter.
Twice when we've had time to play Black Ops 3 server issues hampered the issue and we ended up wasting time trying to get into a map.
If you are like me, when you choose to play you are putting aside a chore you need to finish or something else you want or need to do.
Simply looking to see if there are any Call of Duty: Black Ops 3 server problems before you want to play can save that frustration and free up time later.