BlackBerry Gives iPhone and Android Users a Taste of BlackBerry 10
BlackBerry wants to show the features of its new BlackBerry 10 operating system to anyone with a web browser with a new website.
BlackBerry Glimpse lets mobile users get a brief taste of some features of BlackBerry 10 through what is essentially a video demo of the OS. The website opens an interactive BlackBerry 10 demonstration that lets users performs few very specific tasks such as opening and closing apps with a swipe up from the bottom of the screen.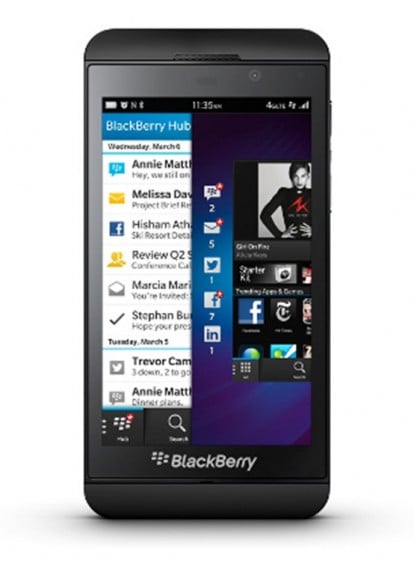 The demo also shows off BlackBerry Hub, the notification center of BlackBerry 10, which includes email, SMS messages, BBM messages as well as social network messages. Unfortunately, however, the demo only explains the feature in text. Users can't actually interact with BlackBerry Hub beyond tapping on a single BBM message to lead into a demo of the service.
The BBM demo shows off the new video chat features of BlackBerry Messenger, as well as the new screen sharing feature. On the iPhone 5, however, the demonstation is slow and choppy. It's a neat feature, but a smoother demonstration would make the feature seem more useful.
BlackBerry's website also shows off the keyboard of BlackBerry 10, which many reviewers cited as one of the best keyboards available, as well as the innovative camera features. In the camera section users can select the face of a kid in a photo and "rewind" or "fast forward" time before and after the photo to find the perfect face for the photo.
The glimpse into BlackBerry 10 does help show off a few of the OS's unique features, but it's hard to really know anything about any platform without using it for a few minutes. This website may show some users that they should try the new BlackBerry Z10, but it's hard to imagine anyone switching to the new platform entirely because of this website.

As an Amazon Associate I earn from qualifying purchases.