iPhone 4S Catalyst for Record Number of BlackBerry Trade-Ins
In the wake of RIM's massive BlackBerry outage comes word that BlackBerry trade-ins at gadget buyer Gazelle have reached an all-time high. Trade-ins are up 80 percent from the previous record that was set earlier this month.
RIM has also had to deal with a flurry of smartphone launches including Apple's next-generation iPhone 4S, and the Samsung Galaxy Nexus, both of which were announced earlier this month.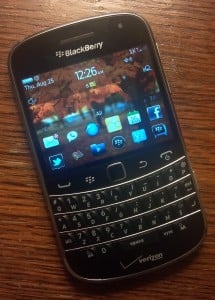 We should probably throw the Motorola Droid RAZR in there as well.
Gazelle's 'Chief Gadget Officer' Anthony Scarsella has told CNET that this is "easily the highest volume of BlackBerry trades ever seen period" and that while there was a spike because of the outage, it most has to do with the arrival of the iPhone 4S.
It most certainly has nothing to do with the fact that RIM has put out a grand total of one quality smartphone this year, the BlackBerry Bold 9900/9930.
Or the fact that its operating system is lagging behind iOS, Android and Windows Phone.
Android also saw a 72 percent increase in trade-ins, a figure that was propelled by the launch of the Sprint iPhone 4S launch and by the numerous Android phones that loom on the horizon including the Motorola Droid RAZR, Samsung Galaxy Nexus and HTC Rezound.

As an Amazon Associate I earn from qualifying purchases.