Blackberry vs Apple: The Ad That Did Not Run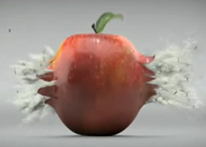 Call me crazy, but I wish we'd see more advertising chutzpah like this when it comes to countering Apple's marketing mastery. I'm not against Apple or its products at all, but I think too many companies let Apple define them allow Cupertino to dominate unnecessarily (Hello, Microsoft).
Well at least the folks at RIM show they have the chutzpah to create ads that strike back. Unfortunately, this one didn't run, but the maybe there is a secret YouTube strategy that will work better than dumping dollars in the conventional media. Check out the video after the jump.

This article may contain affiliate links. Click here for more details.