BlueStacks Makes 750,000 Android Apps Available on Surface Pro, Windows 8
Users who own a Windows 8 touchscreen device or are the proud of owners of a Surface Pro tablet made by Microsoft will be happy to know that they can now run Android apps thanks to the release of the BlueStacks app.
BlueStacks is currently available as a free download and allows the catalog of over 750,000 Android apps to run on a Windows 8 device.
Unfortunately, though, this means that Windows RT users won't be able to benefit from Android apps via BlueStacks.
"We've had our users asking for a Win8 version for a long time," said BlueStacks CEO Rosen Sharma. "Now that it's finally available on our website we're looking forward to getting feedback and building on the experience. The number of mobile apps being written overall is expanding exponentially and Microsoft has not added apps to the handful it has. Our goal is to get people more value out of their Surface Pro and Win8 devices."
BlueStacks is an emulator that allows Android apps to run on Windows and its creators say that the emulator is optimized for the Surface Pro, though it will be able to run on other Windows 8 machines. The company is working on deals with other PC manufacturers to allow BlueStacks to be pre-loaded on future machines.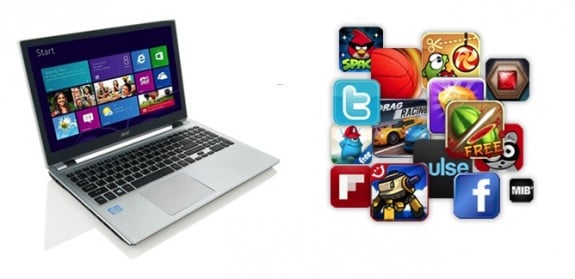 The really unfortunate news is that BlueStacks isn't available for Windows RT, which is a platform that would benefit more from Android app compatibility than Windows 8. As Windows RT is limited to the Metro apps and cannot run legacy programs designed for Windows 7 or earlier, it has a more limited catalog of apps that will work with it than Windows 8, which runs on Intel CPUs and can run legacy apps.