BrailleType to Allow Visually Impaired to Type on Android Mobile Gadgets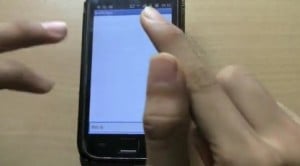 Let's hope this comes to be. Veermata Jijabai a student at the Technological Institute in Mumbai, India is working on an Android App that would allow the visually impaired to type on their device touch screens. BrailleType uses the Braille alphabet, but he's also working on adding symbols for white space, space, backspace, etc… .
When a user inputs the desired letter it appears in a window at the bottom of the screen and also uses the device's built in text-to-speech voice synthesizer to give audible feedback.
According to TNW, Jijabai hopes to have the App ready next week.


As an Amazon Associate I earn from qualifying purchases.