CableJive dockBoss+ Allows Android to Rock Tunes on iPhone Speaker Docks
If you've bought an expensive sound system that connects to your iPhone, iPad, or iPod Touch dock and decided you want to leave the iOS ecosystem, you can now re-use your speaker accessories with your latest smartphone thanks to a connector accessory. The CableJive dockBoss+ essentially has a 3.5 mm headphone jack and microUSB port for charging that connects to your speaker's 30-pin dock connector, allowing you to re-use your iOS sound accessory.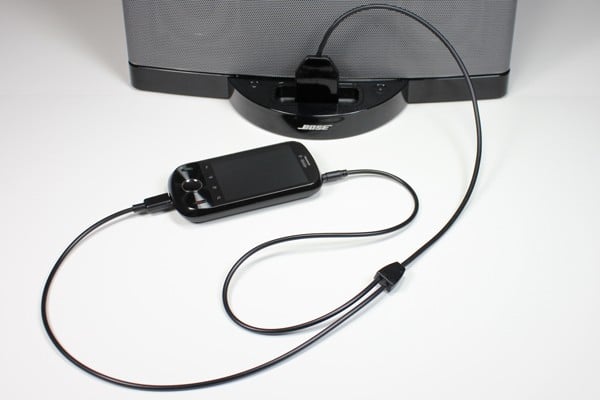 The solution isn't as elegant as a native solution as there are wires dangling, but if you've made an expensive speaker investment, this $30 accessory will allow you to save some money. It would also allow you to connect your Android, Windows Phone 7, or webOS smartphone to car systems that have iPod dock connectors built-in as well.
Via: Engadget