Can I Use an iPhone 6 Case with the iPhone 6s?
If you're thinking about upgrading to the iPhone 6s and wondering whether your current iPhone 6 case will fit the new device, here's what you need to know.
Apple announced and unveiled the iPhone 6s and the iPhone 6s Plus yesterday, arriving with a 3D Touch display, an improved camera with a 12-megapixel sensor, and a new rose gold color option. It's everything an "S" upgrade has been for the iPhone, including having the same design and outer shell as the iPhone 6.
However, there are minuscule differences between the sizes of the iPhone 6 and the iPhone 6s, which are hard to see at a glance, but looking closely you'll easily notice them.
First off the iPhone 6s is 0.2mm thicker than the iPhone 6 and the same goes for the Plus models as well. Furthermore, the iPhone 6s Plus is 0.1mm taller than the iPhone 6 Plus and 0.1mm wider.
These aren't huge differences by any means, but when it comes to finding a case that fits snugly on your new iPhone, you might think that current iPhone 6 cases won't work with the new iPhone 6s, but that's not entirely true.
Speck, one of the most popular case manufacturers around, announced on its Facebook page that all of their iPhone 6 and iPhone 6 Plus cases will work just fine on the iPhone 6s and iPhone 6s Plus, giving us proof that those small changes in size don't really affect how the new iPhone fits in older iPhone 6 cases.
This likely means that most other iPhone 6 cases from other manufacturers will work just fine with the iPhone 6s as well, with perhaps some cases fitting a bit more snugly on the iPhone 6s based on their design.
In essence, this means that you probably won't have to go out and buy a whole new case for your iPhone 6s when you upgrade, saving you some cash.
However, flipping things around, it's also likely that most cases made for the iPhone 6s will work with the iPhone 6, so if you particular like to new Saddle Brown color of Apple's iPhone 6s leather case, then you could buy it and use it on your older iPhone 6.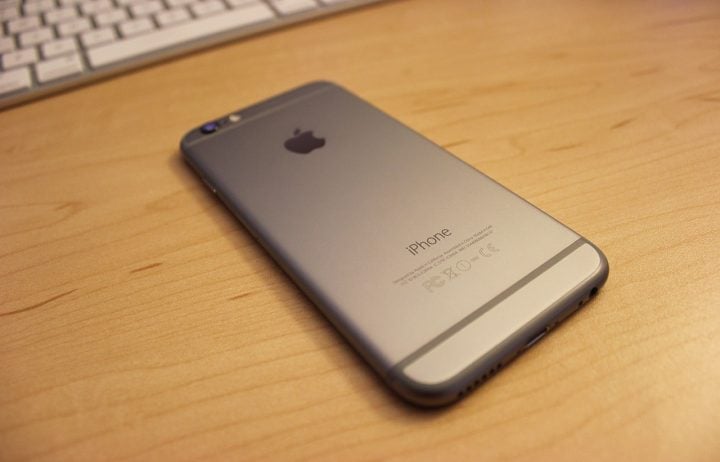 If you're having a hard time finding an iPhone 6 case that your like, there are literally hundreds of different styles to choose from, but we rounded up the best iPhone 6 cases that we think users will enjoy. Furthermore, if you're after better battery life and want to extend the life of your iPhone 6 on a single charge without having to plug it in, then a battery case might be more up your alley, which we've rounded up some good ones that you should check out.
Again, most (if not all) iPhone 6 cases should easily fit the iPhone 6s. In fact, the worst case scenario is that your iPhone 6s fits a bit more snugly inside of the case than your iPhone 6 does, which is actually something you're probably better off with, as the device won't easily slip out of the case.
The iPhone 6s was announced yesterday alongside the iPad Pro, the new Apple TV, watchOS 2, as well as a release date for iOS 9, which is set for September 16. OS X El Capitan will also release later this month on September 30, although that wasn't a huge focus for Apple during the event, and instead sneakily revealed the OS X El Capitan release date during an iPhone 6s demo.
The iPhone 6s will officially release to the public on September 25, with pre-orders beginning on September 12. The device will start at $199 after signing a two-year contract, or will cost $27 per month on an installment plan over 24 months. You can also take advantage of Apple's new Upgrade Program, where you'll pay $32 per month and essentially lease an iPhone and get a new one every year.

As an Amazon Associate I earn from qualifying purchases.