Can the Lumia 900 Be Windows Phone's 'Droid'?
The Nokia Lumia 900 is topping sales charts as users discover the young Windows Phone operating system.
Can the Lumia 900 deliver a "Droid Effect" to Windows Phone, boosting Windows Phone App selection and appeal?
In the fight with the iPhone and Android for market share, Windows Phone is the underdog, much like Android was in 2009.
In late 2009 the Motorola Droid arrived on Verizon, delivering a premium Android experience on a nationwide carrier, kicking off the Android app revolution responsible for bringing the Android app experience in line with the iPhone.
What comes first, the apps or the users?
The lack of apps is one of the biggest complaints I hear from potential Windows Phone switchers. It's not that Windows Phone is a barren app marketplace, far from it. But in an app fueled world, missing apps like Pandora, Dropbox, Audible, Mint and others can sway purchasing decisions
(Read: Nokia Lumia 900 Review)
The situation isn't going to improve until there are enough users to attract developers.
The Nokia Lumia 900 has the potential to deliver the much-needed "Droid Effect" to Windows Phone. This boom caused a 94% growth in the number of Android app projects in 2009, and by March of 2010 the Android Market had hit 30,000 apps.
30,000 apps may seem small compared to the 70-80,000 apps in the Windows Phone Marketplace, but it's about having the right apps, not the most apps.
What Does Microsoft Need to Do?
Apps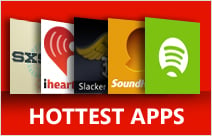 Microsoft is already wooing developers with subsidies, featured placement in the App store and advertising, but that's not enough. Even focused shops have turned down the cash for apps offer.
Microsoft needs to take advantage of the Lumia 900 buzz by targeting specific app developers, even if it means monster payments to companies like Pandora to get apps on Windows Phone.
Perhaps subsidies have already been promised and paid to big app developers. If that's the case Microsoft needs to adopt Android's "Coming Soon" catchphrase to lure potential buyers before they lock into an iPhone or Android for two years.
Training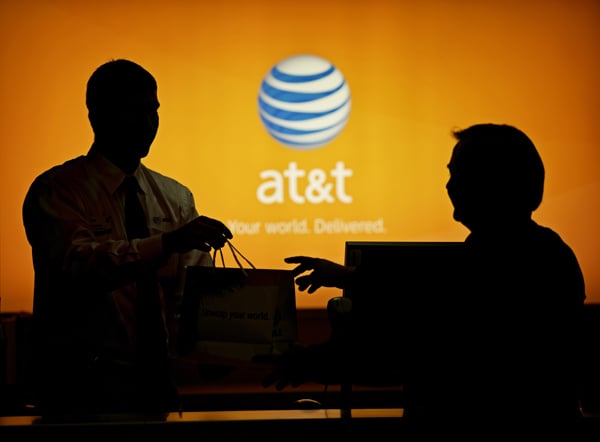 In order to beat iPhone and Android at the point of sale, Microsoft needs to work with carriers to deliver training to retail employees.
When the Droid launched in 2009 the iPhone wasn't available on Verizon, so there was no incumbent for employees to push. When potential buyers walk into AT&T today, retail employees have pushed Androids and iPhones, not Windows Phone. Maybe they are lacking the knowledge needed to tell shoppers why it is a good option.
Perhaps Nokia and Microsoft should have skipped the Nicki Minaj concert in favor of training sessions for every AT&T frontline employee.
New Carriers
Microsoft needs to get a great Windows Phone device on Verizon to capitalize on the "Droid Effect". Verizon has the most mature 4G LTE network and is a carrier that cannot be ignored if Microsoft wants Windows Phone to take off in 2012.
Read: Straight Talk Review
At the other end of the spectrum Microsoft should work with hardware partners to bring Windows Phone to the Android dominated pre-paid smartphone market.
I'm currently using the Nokia Lumia 900 on Walmart's Straight Talk pre-paid plan for $45 a month with unlimited minutes, texting and data — complete with access to AT&T's fake (but fast) 4G network. There's tremendous opportunity in the prepaid space, especially for first time smartphone owners.
Don't Write Off Windows Phone
It's easy to believe iPhone and Android in a two-horse race for mobile phone dominance, but after just a day of using Windows Phone it's clear that  we cannot, and should not, write Windows Phone off.
Windows Phone needs an Apple-like ad campaign that shows off what the phone does best. Think Smoked by Windows Phone, for the average user instead of power users.
Anecdotally, I am hearing plenty of interest in the Lumia 900 from current and first time smartphone shoppers who want something different. According to Nielsen there's plenty of opportunity for growth in smartphone marketshare.
—
Stay tuned for our Smartphone Showdown. Next week we are pitting the best smartphones — the Lumia 900, iPhone and Galaxy Nexus — against each other in a grueling series of tests.

This article may contain affiliate links. Click here for more details.