Candy Crush Jelly Saga: 5 Things You Need to Know
Last week the popular mobile and Facebook game developers King Digital Industries released its third Candy Crush title. The new game is called Candy Crush Jelly Saga, and after less than a week on the market has over 5 million downloads on Android, and even more on iOS. Here, we go over five things Candy Crush addicts need to know.
Jelly Saga is the third title from the game company, and was only released on January 7th but is already extremely addicting and has millions of loyal players. And while we don't have tons of tips and tricks for you just yet, there are a few things about the new game everyone should know about.
Read: How to Stop Candy Crush Facebook Notifications
Those who've played the original Candy Crush Saga or the follow-up Soda Saga, will be right at home. A lot of the game play is very similar, but they've added some noteworthy changes, bosses and other things to keep it fresh and new. Lets get started.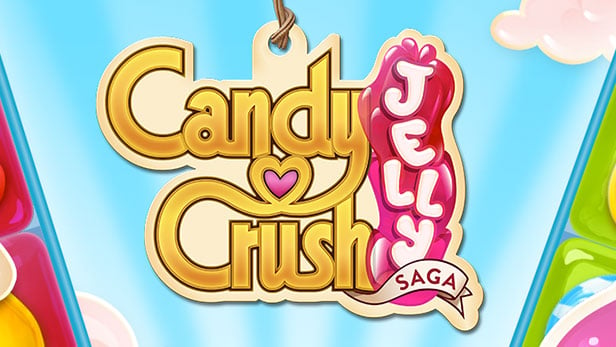 Candy Crush is an addicting game, and some players end up spending way too many hours, and a lot of money on it. There's a reason each title is a top downloaded and grossing game for mobile, and it's because they're fun, inviting, but also frustrating where you just have to play one more time. Again, and again. Here's what you need to know.
Available For All
Candy Crush Jelly Saga isn't just for Android or iPhone. The game was released on January 7th on the Google Play Store, Apple App Store, and even Windows. Get it wherever you want, and enlist Facebook friends who play too, you'll need them.
Users who are interested in getting this new game just need to search Jelly Saga on the the app store for their device of choice, and it even works on tablets. Download it today, and enjoy.
In-App Purchases
Like every game from King Digital and all Candy Crush games, it's extremely well made and completely free. However, there are loads of in-app purchases that users need to be aware of, especially before handing the game off to your kids.
Read: How to Add a Password to Google Play Store Purchases
This was the title that originally had Apple returning millions of dollars to parents for purchases without them knowing. Add a password to purchases on your device, use caution, and teach kids which button does what so they don't spend precious things or real money. You can get 50 gold bars for free if you've played the older games, which we'll mention again below. It's worth it, too.
How to Play
If you've ever played any of the other Candy Crush games, you can most likely skip this area. That said, there are some new mechanics that will be useful for everyone interested in Jelly Saga.
Match four in a row – Creates striped candy that will clear a full line when next matched.
Match four in a 2×2 square – Creates a fish, which will attack one other square when next matched.
Match five in a row – Creates a spotted candy that clears all sweets of the color it is matched with. Will also turn all matched colors into a wrapped or striped candy if matched.
Match five in a T-shape – Create a wrapped candy that will explode when matched, taking out any sweets that are touching it.
Match six or more – Create a glass sweet that can change the color of any sweets it is matched with, raising the chance of creating a special candy.
Along with the usual candy matching style are a host of new challenges and cool abilities that can be unlocked, but of course, it won't be easy. With Jelly Saga, the levels span across multiple grids, which are linked together by making matches over the purple jelly squares. Match those jelly squares and you're good to go. Here's a look at the first 20 minutes, and a quick tip.
Try and cover the entire purple square stage in Jelly Saga to move on. There's also new 2×2 squares that offer special power-ups like little fish that slide from square to square and smear the purple jelly goo around the board, which helps you clear matches faster. The fish target Pufflers though, so be careful.
Boss Mode
With Jelly Saga there are two new game modes; Jelly and Boss. The first being what we're all familiar with, the but bosses are new and take a little skill and thinking. In Boss mode, players must test their elite skills against the Jelly Queen and her little queen minions.
The Boss mode has the usual turn by turn move limit, and this will be an advantage if done right. You'll have to find the most pufflers (more on them in a minute) or cover the map with more of your Jelly than the boss. Oh, and don't just go matching on the fly. Be strategic. Special candies stun the boss and give you an extra turn, so think about things before you go.
The top of the screen will also warn players the boss can make a special move at times, so keep an eye at the top of the screen for the little warning before making any switches. It's also worth noting that the tickets are back. At level 41 there appears to be a balloon with some character icons on them. So users may need friends to get any further in the game.
Pufflers and More
Another new aspect of Jelly Saga are little cute things called Pufflers. They look like a little caterpillar but are called Marshmallows somewhere in the game. These are crucial, especially while playing against the bosses.
Players need to find the Pufflers, but the problem is they don't want to be found. While making matches and working through the frosting you may come across a Puffler tail or head, but they quickly move. There's a trick though. Watch the frosting as it moves for a better idea of where it went. The trick is to uncover the Pufflers and set them free. On Puffler levels focus on clearing all the frosting, so they have no where to go. That will really help out in the long run. Here are a few tips from the developers themselves.
Create special stripe and wrap candies to stun bosses.
Create three specials in a row so the next move gains a special strike.
Plan ahead to use special candy before the boss does.
Remove frosting when you can to catch the Puffler.
Fish always target a random frosting, therefore the less frosting on the board the more chance that the fish will hit the Puffler.
So, clear all the frosting, set the Pufflers free, and focus on slowly covering the entire screen with your color of Jelly. This is the best way to go about things, especially while fighting the bosses.
And our last tip, is download the older games before installing or opening Jelly Saga. Download the first two, link to Facebook, and wait. Current players of the originals will get 50 gold bars to Jelly Saga just for playing Soda Saga or the original. Make some Candy Crush friends now, because you'll need them later on down the road with Jelly Saga. Good luck, and enjoy.

As an Amazon Associate I earn from qualifying purchases.