CES 2016 Excellence Awards: Best Mobile Tech
These are our top picks for the best mobile tech from CES 2016 here in Las Vegas. We've seen hundreds of solid products and accessories but there are the products that stand out from the crowd. These are the devices that have been given our CES Excellence Awards for 2016.
We've been in Las Vegas for a week and our team has been digging through thousands of services and products in an effort to bring you the best this year's CES has to offer. After a week, we've selected the standouts and this list highlights the products that deserve special recognition for their excellence.
These are the products that we would recommend to friends, family, and our readers without any hesitation. These products are the potential best sellers but they're also the products that we think will provide you with the most value.
This year's CES wasn't focused on tablets or smartphones but a tablet did win our highest honor, the Most Outstanding of CES 2016 Excellence Award.
The Gotta Be Mobile team and its editors recognize the recipients of these CES Excellence awards for 2016 and we extend our congratulations to the teams behind these products that we think will have a significant impact in the year to come.
Samsung Galaxy TabPro S – Most Outstanding of CES 2016
Samsung's new Galaxy TabPro S wins this year's Most Outstanding for CES 2016 award for its versatility and its gorgeous 12-inch AMOLED display.
This 2-in-1 packs a ton of horsepower (Intel Core M processor, 4GB of RAM and 128GB) and its 10 hours of claimed battery life trumps the Surface Pro 4's 9 hour charge. With built-in LTE, GPS and NFC, and an array of impressive accessories, this tablet is perfect for almost anyone.
The company's new entry into the TabPro family arrives sometime in February. Pricing for the U.S. isn't confirmed but it looks like it will start at €999 in Europe.
For more on the show's best product, head on over to our hands-on.
Nikon D5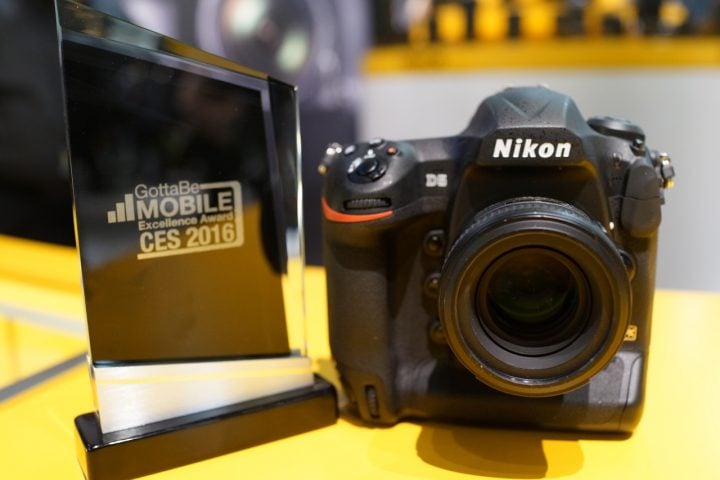 The Nikon D5's speed and technology allows photographers to shoot stunning images, even in near darkness.
The company's latest camera features fast processing that lets you shoot continuously for 200 continuous frames. And thanks to 4K cinematic quality, filmmakers can use the Nikon D5 to shoot a standout documentary or feature film.
Nikon's new flagship is set to go on sale in March for $6,499 (body only) and photographers and filmmakers that want one should pre-order it through an authorized retailer.
For more on the Nikon D5 and its powerful features, head on over to our coverage from CES 2016.
Chevy Bolt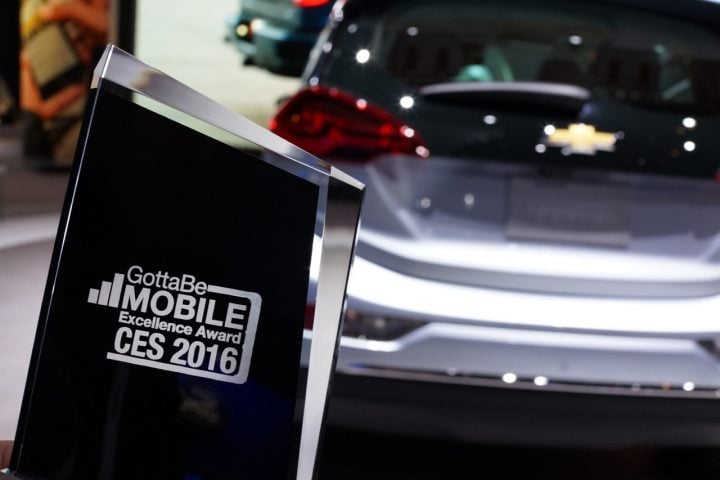 The new 2017 Chevy Bolt debuted at CES 2016 and it offers excellent efficiency without the huge price tag that comes with most electric vehicles.
Those looking to buy an electric car will love its price point (under $30,000 after the $7500 IRS EV tax credit) and the fact that it has a range of up to 200 miles on a single charge. It's an excellent alternative to more expensive EVs on the market.
The new Chevy Bolt goes on sale sometime in 2017. The company did not confirm a specific release date during the show.
Satechi MacBook USB C Hub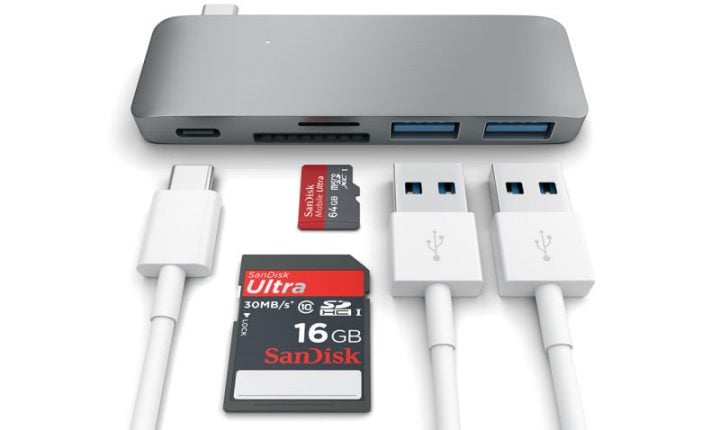 Satechi's updated Type-C Hub for Apple's Retina MacBook allows you to charge your laptop while using the dongle.
The new Type-C alternative also features an SD card slot and Micro SD card slot. This in addition to the two USB 3.0 ports that flank them on the side.
The hub is also small enough to carry around in your pocket making it an ideal accessory for photographers.
Satechi's new Type-C hub is available for $40 through the company's website.
Wilson X Connected Football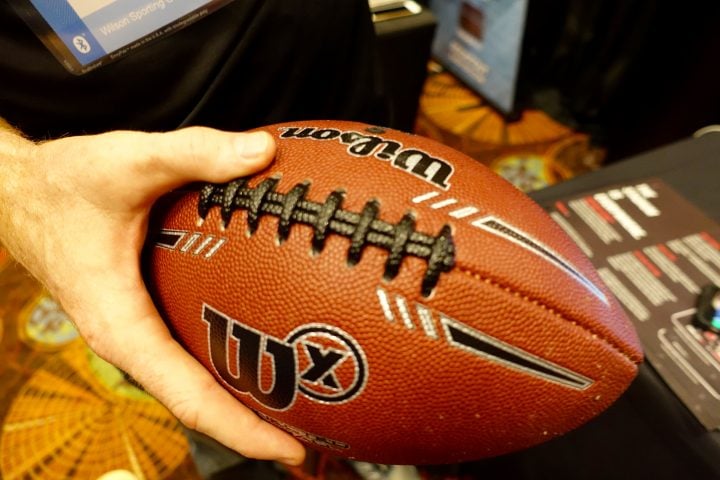 With the Wilson X Connected Football can turn your backyard into a football field and you into a quarterback with its array of sensors and Bluetooth connectivity.
The Connected football uses internal sensors to track your throw speed, spiral efficiency and catch/drop on your smartphone. With the smartphone attached to your wrist, you can quickly turn a game of pass and catch into a virtual game of football.
The Wilson X Connected Football with Bluetooth arrives in the fall later this year. Its price hasn't been announced yet.
For more on the Connected Football, check our our coverage of Wilson's latest innovation.
Lenovo ThinkPad X1 Tablet
Lenovo's ThinkPad X1 tablet is the company's answer to devices like the Surface Pro and it will win many people over with its gorgeous display and a dock that allows you to attach modules to increase battery life and turn the tablet into a powerful projector.
The ThinkPad X1 tablet comes with a 12-inch display with 2160×1440 resolution, up to 16GB of memory and up to a 1TB SSD.
The real magic though is the modules that can be connected to the device. In addition to the two aforementioned modules, it can also be paired with a one that includes an IR camera for scanning in objects and spaces in 3D.
Lenovo's latest tablet starts shipping next month and it starts at $899. For more, see our coverage from the showroom in Las Vegas.
Fitbit Blaze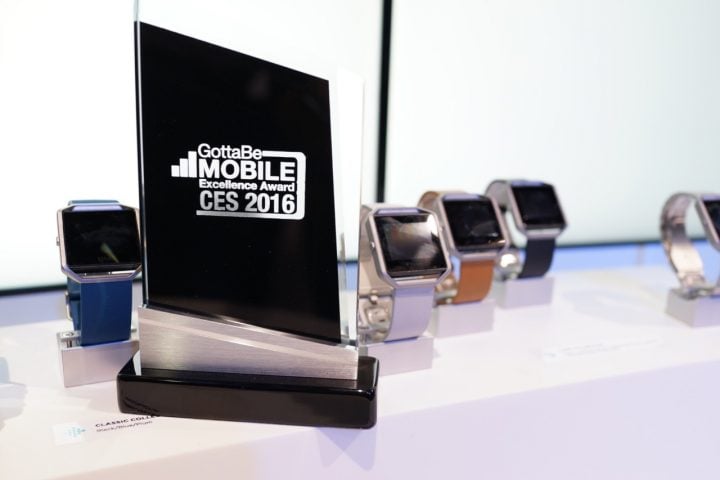 The Fitbit Blaze is an attractive smartwatch that sits atop the Fitbit fitness lineup, integrating with the Fitbit Aria scale and the Fitbit app.
The Blaze doesn't just monitor your work out, it guides them with built-in workouts that you can take along with you on your wrist. The Blaze is also Fitbit's first-ever color touchscreen device.
It's an excellent package and it's much cheaper than the Apple Watch. The Fitbit Blaze is $200 and it will be available in March.
For more on how it compares to the Apple Watch, see our comparison. It highlights the most important differences.
Lego WeDo 2.0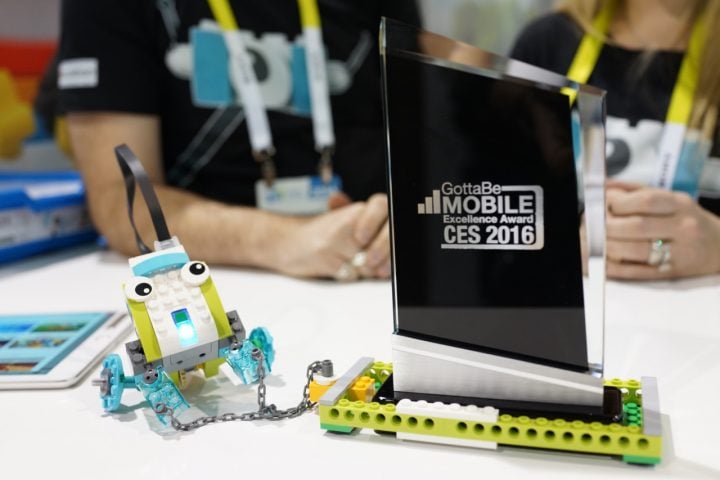 At CES 2016 Lego released an innovative product that will stimulate young minds and help them establish an early appreciation STEM education.
The Lego WeDo 2.0 kit includes a robotic module, several Lego pieces, and an app with projects that help teach kids basic scientific and programming lessons. It bridges a gap between simple Lego blocks and Lego Mindstorms which are targeted at older children.
Lego's WeDo 2.0 software is available online absolutely free and Lego WeDo 2.0 kits at the Lego Education Store start at $159.95.
Ring Stick Up Cam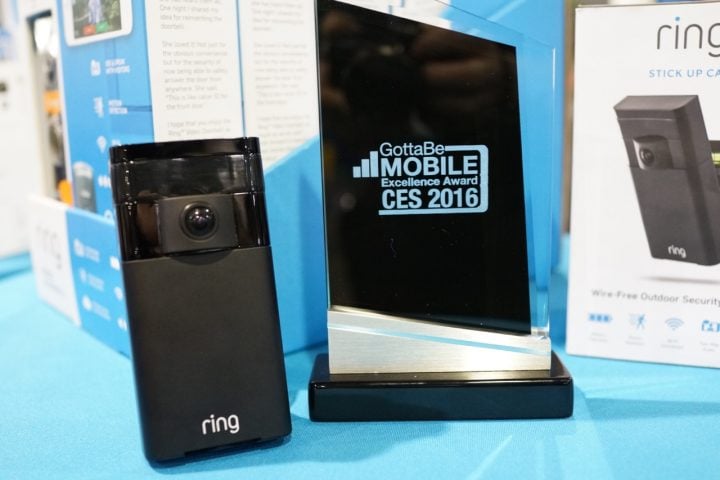 The Ring Stick Up Cam is a wireless $199 security camera that can be mounted outside your home without the need for wires or professional installation.
Ring's new camera is weather resistant and it uses a built-in battery that can last up to a year. The Stick Up Cam features two way chat and it also comes with infrared so that you can see at night.
For its affordability, excellent feature set and ease of use, the Ring Stick Up Cam earns a CES 2016 Excellence Award.
The Stick Up Cam is available for pre-order right now ahead of a release in February. For more, check out our coverage from the show.
Brydge iPad Pro Keyboard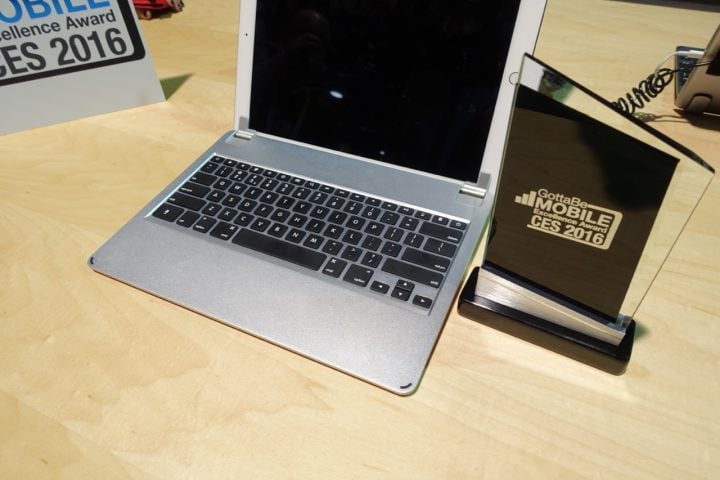 The Brydge iPad Pro keyboard instantly transforms Apple's new 12-inch slate into a MacBook for under $200.
The company's new Bluetooth keyboard features everything you want from a full-sized keyboard: Multi-angle hinge, Bluetooth 4, back lit keys, and three months of rechargeable battery life.
It was one of the best Apple accessories on the floor at CES 2016 and it's currently up for pre-order ahead of an April release date.
Griffin Travel Power Bank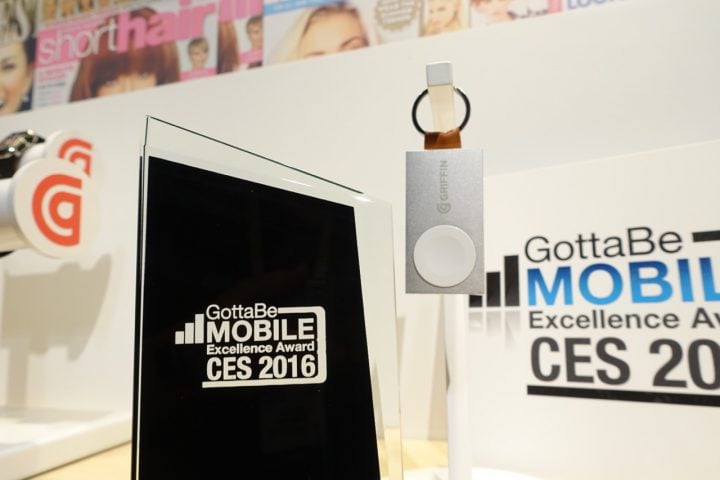 The Griffin Travel Power Bank is an Apple Watch battery pack that's small enough to stick on your keychain.
Griffin's Travel Power Bank can charge your Apple Watch up to four times without the need for any wires making it ideal for trips, hikes, and more. Best of all, it won't break the bank.
When it's released in the second quarter (April-June), Griffin will charge $70 for its versatile Apple Watch battery pack.
For more, take a look at our coverage from the show.
Huawei Honor 5X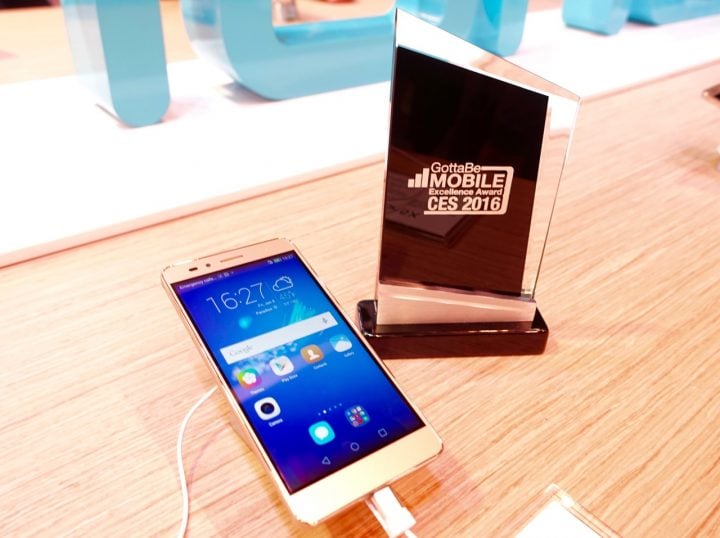 Huawei followed up its successful Nexus 6P launch with another smartphone that should be on your radar as we enter the new year.
The Honor 5X is an outstanding smartphone that combines premium hardware with an affordable price point.
It's the best smartphone that we saw at CES 2016 and it comes to AT&T and T-Mobile on January 31st for just $199.
For more on the Huawei Honor 5X, see our hands-on.
Jaybird Freedom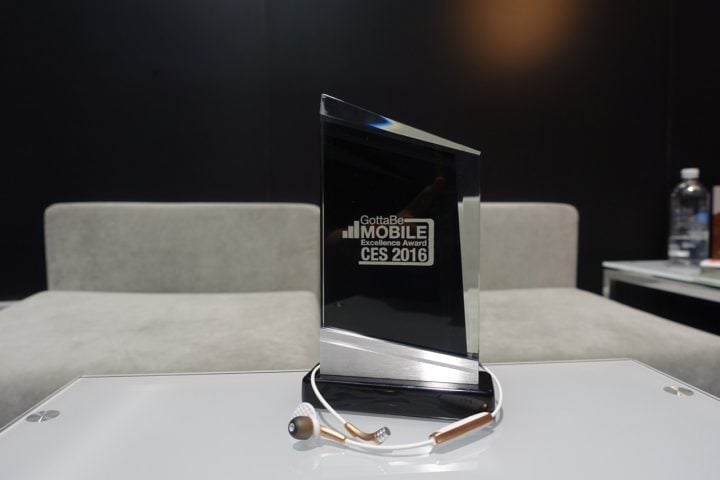 Jaybird's Freedom headphones live up to their name.
The company's new headphones allow you create your own custom sound profiles that you can save and use on any device. Whether it's at home playing a game or in the gym working out, you'll have your custom EQ settings with you at all times.
The Freedom headphones are sweatproof and they include a full range of tips to deliver better fit in ears of all sizes.
Jaybird plans to ship its new product in Q2 for $199. They come in carbon (black on black metal), Blaze (red on silver metal), gold (white on gold metal and blush (white on rose gold metal).
Parrot Disco Drone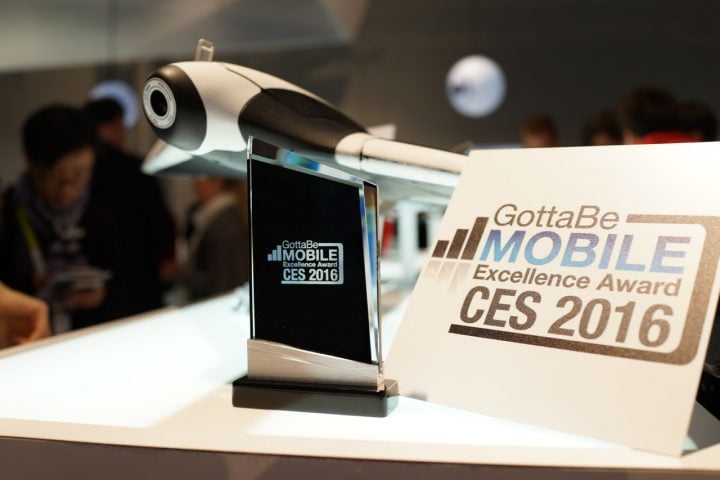 The showroom floor was full of drones but the Parrot Disco Drone stands out thanks to its excellent maneuverability, its accessory ecosystem, smart software, and its ease of use.
The Disco Drone is the first wing-shaped drone that doesn't feature a sharp learning curve. Its easy setup and flight controls make it extremely approachable. And its camera and top speed make it perfect for those that want more from their footage.
Parrot hasn't announced a price point or a specific release date though the Disco Drone is expected to make it to market later this year.
For more, watch Parrot's new Drone in action in the video above.
BB8 Droid Force Band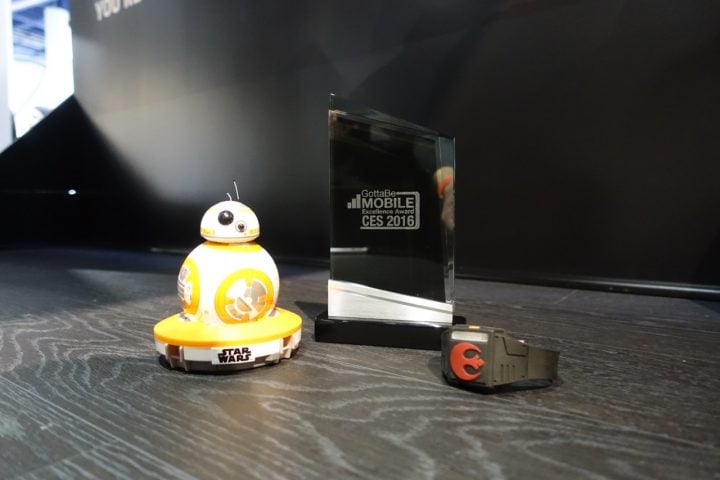 Sphero's BB8 Droid was one of the hottest gifts this past holiday season and it's about to get even better thanks to the company's new Force Band.
The Force Band allows you to control BB8 just like Luke or Darth Vader would: With the force. The band enables the use of hand gestures to control the likable droid. No smartphone or tablet required.
The company plans to release the Force Band this fall ahead of the holiday season. Like the BB8 itself, we expect it to fly off shelves.
For more on Sphero's new Force Band, take a look at our rundown.

As an Amazon Associate I earn from qualifying purchases.